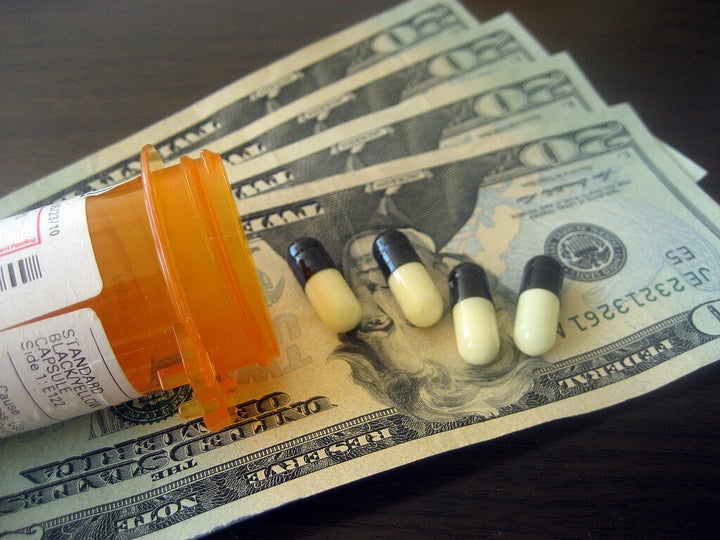 In a famous Laugh In sketch, Lily Tomlin, playing arrogant operator Ernestine, telephones a customer to demand payment of $23.64 for three calls to Topeka and threatens to send a burly serviceman to the customer's house to rip his phone out of the wall if he doesn't pay.
Ernestine was the face of smug and uncaring Bell Telephone. Today, she'd be the mug of cocky and cold-hearted health insurers.
In the 1960s skit, when the telephone customer complains about Ernestine having access to his confidential financial and tax records, she says of the telephone company:
"We are not subject to city, state or federal regulations. We are omnipotent."
Back in the days of Laugh In, the customer who Ernestine wrongly accused of owing $23.64 had no recourse. Today, however, because of Obamacare, the client could call Ernestine and demand a refund. Nearly 16 million health insurance consumers will get rebates totaling an estimated $1.3 billion beginning Aug. 1 because Obamacare limits the profits that insurance companies can make off of illness, injury and pain.
Under Obamacare, more formally known as the Affordable Care Act, insurers must send refunds to customers if the companies skim off excessive portions of premium payments for administrative costs and profits. For big group plans, the law says insurers must spend 85 percent of premiums on patient care. For smaller group plans and individual coverage, it is 80 percent.
This rule took effect in 2011, so insurance companies that spent too little last year on patient care must send rebates to customers this year. One New Jersey company reported it already has returned $19 million to customers.
Here is how the numbers break down, according to calculations by the Henry J. Kaiser Family Foundation, a private, non-profit, non-partisan organization that provides facts and analysis on health care issues.
Thirty-one percent of Americans who buy individual health insurance plans will get refunds or discounts on future bills. That's 3.4 million customers. Each will receive an average of $127. The insurance companies - 215 of them - must pay a total of $426 million.
Nineteen percent of workers covered by large group plans will benefit. That's 7.5 million customers. They'll receive an average benefit of $72. (The money will be sent to the employers that pay the premiums and is expected to be shared with the workers who bear part of the cost.) The insurance companies - 125 of them - must pay a total of $541 million.
Twenty-eight percent of workers covered by small group plans will benefit. That's 4.9 million customers. They'll receive an average benefit of $76. (This money also will be sent to employers.) The insurance companies - 146 of them - must pay a total of $377 million.
That's a lot of customers getting a lot of money, Ernestine. And it's not even everything. It doesn't include California, for which Kaiser did not have statistics. And it doesn't include the value of premium hikes Obamacare prevented.
The Kaiser report noted that it's impossible to calculate the entire savings consumers realize as a result of the Obamacare rebate mandate because many insurers kept premiums low to avoid paying refunds. The report explains:
"This 'sentinel' effect on premiums has likely produced more savings for consumers and employers than the rebates themselves."
It wouldn't be happening without Obamacare.
For decades health insurance consumers fumed. Each year, insurance companies jacked up premiums while providing even more arrogant and brutish service. Each year, regional monopolies increased.
Consumers watched helplessly as insurers rescinded coverage from neighbors after tests determined cancer, as insurers declared spina bifida a pre-existing condition in order to deny coverage to newborns, as insured relatives went bankrupt because of co-pays and uncovered costs.
Like Ernestine, insurers snorted at unhappy customers -- because the companies knew customers had no recourse.
But then, Obamacare gave consumers just a little measure of power in their relationship with insurance companies. The law forbids insurers from dropping customers who get sick. It forbids insurers from refusing to cover children because of pre-existing conditions. And it requires insurers to spend a large percent of premiums on actual medical services instead of bloated CEO pay and profits.
This is what Republicans in Congress and in state capitals across the country are trying to take away from health insurance consumers -- that leverage Obamacare gave customers to deal with massive, faceless, bureaucratic insurance companies.
Republicans have asked the U.S. Supreme Court to declare Obamacare unconstitutional. They want to return to the days when insurers could mistreat customers like Ernestine did. They want to go back to the time when customers couldn't do a thing about it.
The U.S. Supreme Court is deciding right now whether insurers are not subject to city, state or federal regulations, whether they are, as Ernestine said, "omnipotent."
Popular in the Community