The former football star, who was granted parole after almost nine years in a Nevada prison for his role in a 2007 armed robbery, said he led a "conflict-free life."
He responded, "I've always thought I'd been pretty good with people and I basically have spent a conflict-free life, you know? I'm not a guy that ever got in a fight on the street and with the public and everybody."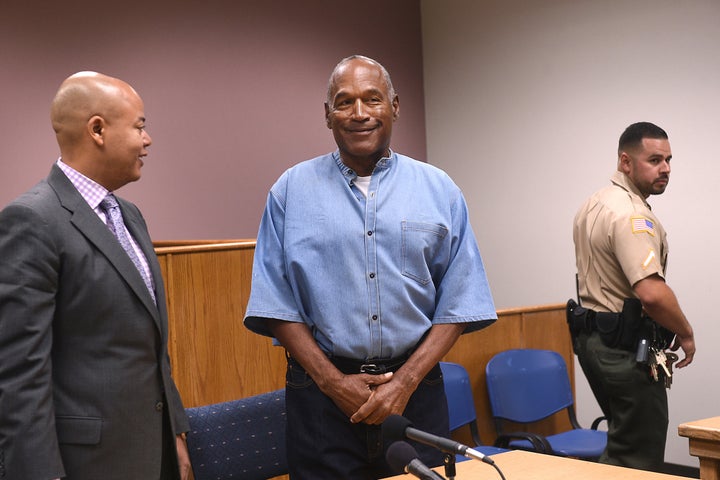 Not many people would likely characterize Simpson's life as "conflict-free." Whatever your opinion on his guilt or innocence in the 1994 double murder of Nicole Brown Simpson and Ron Goldman, Simpson has been involved in plenty of other incidents that surely qualify as "conflicts."
And lest we forget, there's the entire reason Simpson was in a position to be seeking parole in the first place — his conviction for charges including armed robbery and kidnapping in connection with a botched sports memorabilia heist at a Las Vegas hotel in 2007.
Needless to say, Twitter users took notice of Simpson's bizarre, "conflict-free" claim.
REAL LIFE. REAL NEWS. REAL VOICES.
Help us tell more of the stories that matter from voices that too often remain unheard.