Oklahoma's legislature passed a first-in-the-nation law Thursday that would make it a felony for abortion providers to perform or induce the procedure.
Senate Bill 1552 now heads to the desk of Oklahoma Gov. Mary Fallin (R). It contains no exceptions for cases of rape and incest or to protect the health of a pregnant person. (Abortions necessary to save the mother's life are acceptable under the law.) Doctors would be barred from obtaining a license to practice medicine in the state if they violated the law, which refers to performing an abortion as "unprofessional conduct." The minimum punishment for the law would be one year in jail.
The Center for Reproductive Rights said in April that it was "closely watching" the legislation. There's no doubt that the bill would be challenged if Fallin gives her approval. Her office told a local news outlet that it wouldn't comment until her staff had reviewed the legislation.
The CRR noted in an email sent to reporters that Fallin has signed 18 bills restricting reproductive health care access since she took office in 2011. The courts have blocked nearly all of them. One of those laws would have banned the method used to for nearly all abortions in the second trimester; it was the second state in the country to ban the dilation and evacuation method for abortions, after Kansas.
Only two abortion clinics currently operate in Oklahoma. The state legislature has passed a law requiring abortion patients to wait 72 hours to access the procedure.
This new measure criminalizing performing abortions is largely symbolic -- except for taxpayers, who will shoulder the burden of defending it in court. This is because it runs afoul of Roe v. Wade, the 1973 Supreme Court decision that legalized abortion until fetal viability nationwide, as well as the 1992 Planned Parenthood v. Casey decision that reaffirmed the Roe ruling and also introduced a new standard for evaluating whether restrictions on abortion access constitute an "undue burden" on patients.
"Oklahoma has done away with all pretense, and passed a bill to ban abortion outright, punishing women and doctors in the process," said Dawn Laguens, executive vice president of Planned Parenthood Federation of America. "We've seen what this means for women forced to drive hundreds of miles or cross state lines for an abortion. Governor Fallin must protect Oklahoma women and veto this bill. Unfortunately, while Oklahoma is the most extreme we've seen, this is part of a national agenda to outright ban abortion."
This story has been updated to include comment from Laguens.
Before You Go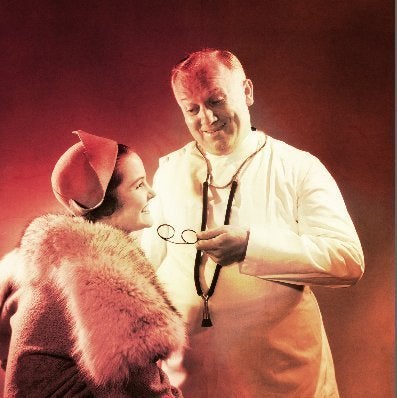 Myths About Abortion That Need To Be Busted
Popular in the Community