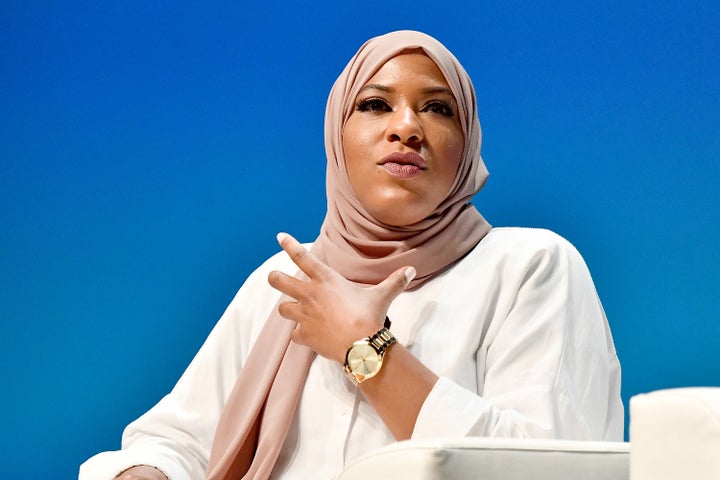 As the first American Muslim woman in hijab to represent Team USA at the Olympics, Ibtihaj Muhammad had to overcome many barriers on her road to success. But away from the spotlight, the renowned fencer was apparently fighting an internal battle.
In her new book, Proud: My Fight for an Unlikely American Dream, Muhammad opens up about what it was like to experience debilitating performance anxiety before competitions ― and how she turned to a psychologist to learn coping techniques.
"Self-care is important," the New Jersey native told Glamour in an interview published Monday. "It is not a sign of weakness to seek help when you need it. In fact, it's brave."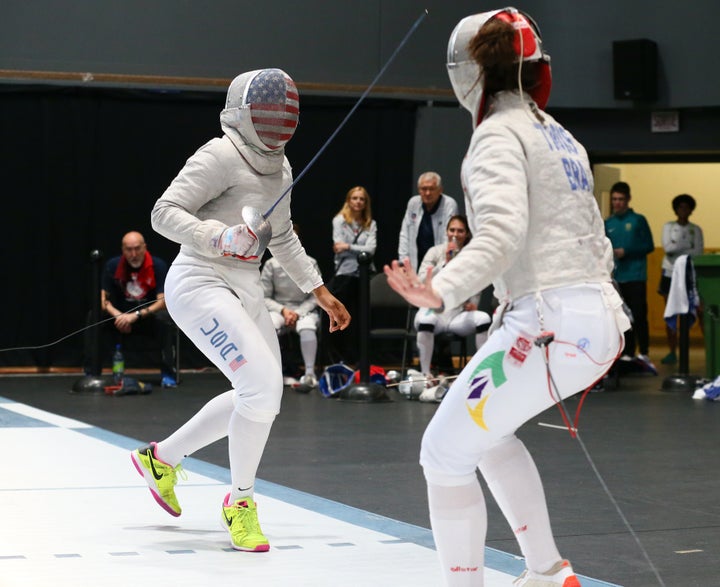 Muhammad told Glamour she first began showing signs of anxiety in 2014, while training for the U.S. national fencing team. On mornings of competitions, she would apparently wake up feeling slow and lethargic, despite having had a sufficient amount of time to sleep.
These feelings were particularly distressing because Muhammad is a saber fencer. This particular type of fencing requires speed, agility, and explosive energy right from the start of every bout.
But during her matchups, Muhammad said she would feel "completely detached from reality."
"A cool sensation washed over my body, and when the match started, my arm and feet like they were made of lead," she told Glamour. "I'd been nervous before, but this was different. I'd know I was going to lose a match before it even started—and I also knew what was happening wasn't something I could correct on my own."
Muhammad wasn't sure if the problem was physical or mental until she talked to a team psychologist, who helped her understand she was showing signs of performance anxiety.
"Where other people may hyperventilate or feel faint when having a panic attack, my anxiety essentially caused high levels of tiredness, leaving me feeling incredibly drained," Muhammad explains in her book.
She said the anxiety could have stemmed from a fear of failure and worry about not living up to her expectations. Memories of past losses would creep into her psyche before competitions.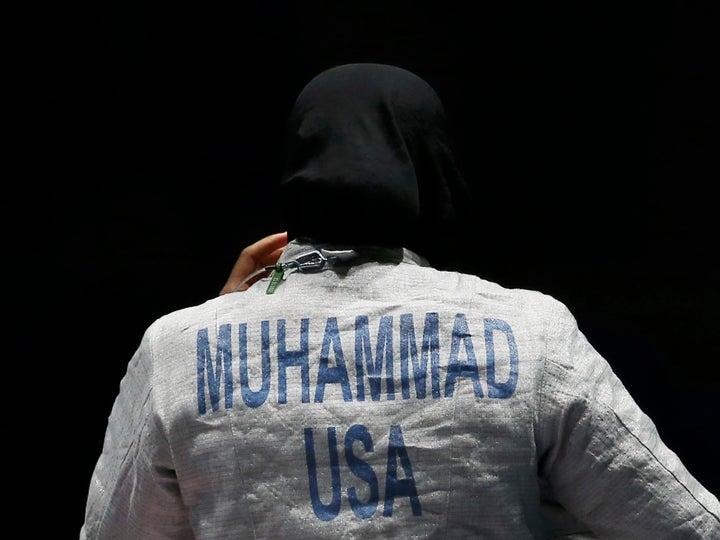 Muhammad said she began meeting regularly with the psychologist and started learning techniques to help manage her anxiety. She practiced breathing exercises and used guided imagery, letting her imagination shape her reality. Fifteen minutes before she started warming up for a game, she would focus on breathing and on positive thoughts.
She would repeat what she's come to call her "Muhammad Ali mantras": ""I'm ready. I'm prepared. I'm strong. I'm capable. I'm a champion."
"These mantras helped me visualize the future, to see myself winning," she wrote in her book. "I had to remind myself that I was prepared for battle and I had no reason to doubt my abilities."
In addition, Muhammad said she would regularly start her days with prayer and meditation, which helped her stay calm and centered.
"It didn't happen overnight, but by using these techniques I slowly learned how to manage my anxiety so that it wouldn't derail my career," she said.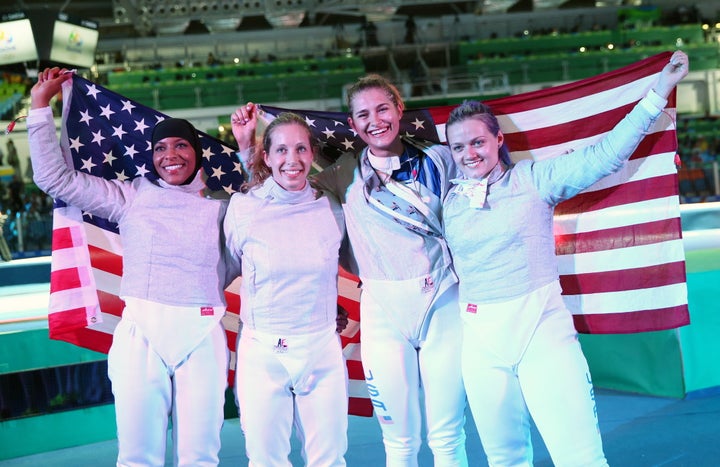 Muhammad went on to help Team USA win a bronze medal at the 2016 Summer Olympics, becoming the first Muslim American athlete to win a medal at the international games. She's also an entrepreneur ― launching her own online modest fashion store, Louella, in 2014.
Last November, Muhammad teamed up with Mattel to create a Barbie doll in her likeness. The doll was the first-ever official Barbie designed to wear a hijab.
The fencer told Glamour that she would advise athletes going through similar struggles with anxiety to reach out for help.
"I turned damaging thoughts into thoughts of success and positive mantras," Muhammad said. "It's truly amazing what the mind can do when directed in the right way."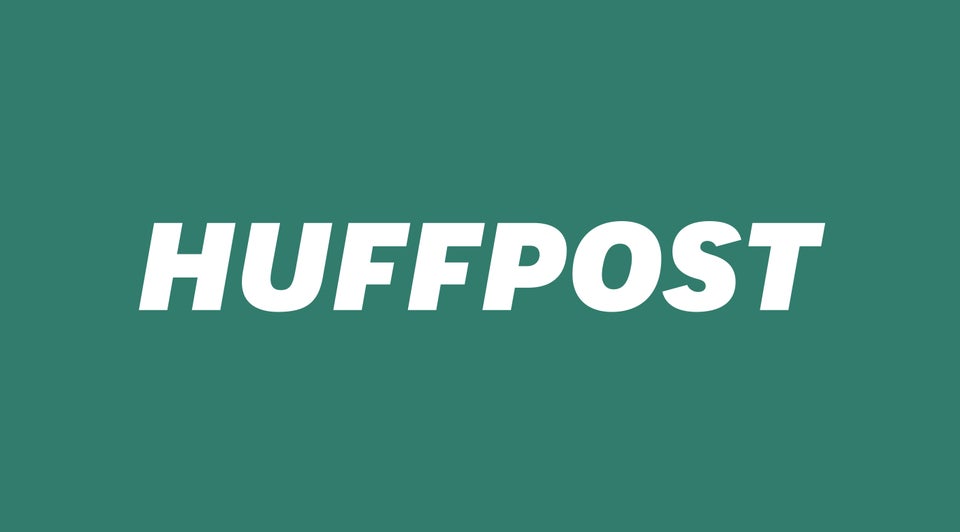 Muslim Women Icons As Barbies