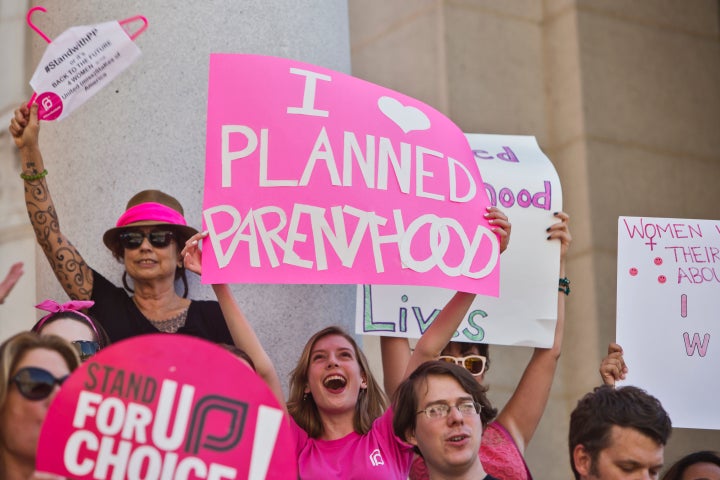 On October 16, Planned Parenthood turns 100. What began as this country's first birth control clinic in Brownsville, Brooklyn, is now a cornerstone of the American health care system. Planned Parenthood has 650 clinics across all 50 states. It provides health care to millions of women and men. It affirms a woman's fundamental right to comprehensive reproductive health care.
In honor of Planned Parenthood's 100th anniversary, here's a quick refresher on why it is so essential:
1) 1 in 5 women have gone to a Planned Parenthood center.
If Planned Parenthood's impact was measured in terms of patient volume alone, it would be enormous. Some 2.5 million women and men visit Planned Parenthood affiliate health centers every year in this country, according to internal figures.
If you broaden the scope in terms of geography and services, its impact grows. "Planned Parenthood provides sexual and reproductive health care, education, information, and outreach to nearly five million women, men, and adolescents worldwide in a single year," Planned Parenthood says.
2) Planned Parenthood affiliates provide 4,218,149 tests and treatments for STIs annually.
And 635,342 breast exams and pap smears, according to its most recent annual report. Women go to Planned Parenthood for pregnancy tests and prenatal care. They go to treat urinary tract infections. For HPV vaccination. For colonoscopies. The list goes on and on.
Then there's birth control. In 2014 to 2015 alone, Planned Parenthood affiliates prevented 578,681 unintended pregnancies via contraceptive services, and supplied 931,589 emergency contraception kits. Studies have shown that when states slash funding for Planned Parenthood, women don't go elsewhere for contraception; they were just less likely to get birth control and more likely to have babies.
3) Yes, it also provides abortions.
Abortion makes up only about 3 percent of the overall services Planned Parenthood offers, but it's an essential part. Between 2014 and 2015, Planned Parenthood affiliates provided 323,999 abortions ― a procedure that is safe and legal.
4) It helps women (and men) regardless of their income.
The Guttmacher Institute estimates that in 2010, more than a third of women who got contraceptive care from safety-net health centers in this country ― meaning women who tend to be uninsured or who rely on Medicaid ― received their services from a Planned Parenthood site. The organization will not turn women away because of income. It will even help get women enrolled insurance coverage, by walking them through the plans offered under the Affordable Care Act, sitting down with them to sign up for Medicaid for the first time, or screening them to see if they qualify for other forms of funding or a sliding pay scale.
5) It respects women's autonomy.
Lauding an organization for simply respecting women's agency is absurd, and yet here we are. In 2016, we have a predatory misogynist running for president with a VP who has fought against abortion rights for years, and every day, in states across the country, women's health care rights are being slowly chipped away. So yes, it is remarkable that Planned Parenthood has never wavered in its mission to empower patients to make informed, independent decisions about their own bodies. It is why the women who have turned to Planned Parenthood at some point in their lives tend to feel such devotion to it.
CORRECTION: An earlier version of this article misstated the number of STI tests Planned Parenthood affiliates perform annually.
Related
Before You Go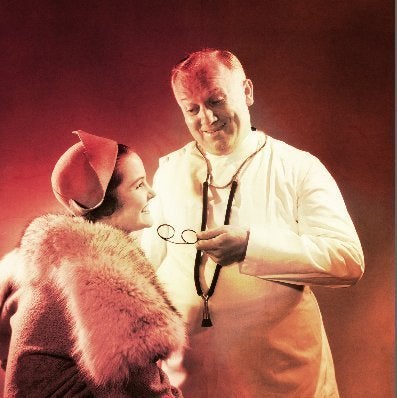 Myths About Abortion That Need To Be Busted
Popular in the Community