It feels like just yesterday that a collective revolt surged in opposition to the signing of President Donald Trump's first travel ban, enacted one year ago Saturday. To those it has affected directly, however, the last year has felt like a lifetime ― one in which a fresh start in the United States represented their last resort.
Trump enacted three different travel bans in 2017. All three banned travel from citizens from mainly Muslim-majority countries. The first two also suspended the refugee resettlement program for 120 days.
Implemented for a few days, sometimes a few weeks or months, the three bans were all in some form temporarily dismantled in federal court, with the latest version heading to the Supreme Court. In June, a watered-down version of the ban did go into effect, keeping people out unless they could prove a "bona-fide relationship" to a U.S. person or entity. That expired in October, when the Trump administration also slashed the annual resettlement quota from 110,000 to 45,000, the lowest it's ever been in U.S. history.
These repeated attempts to shut out the needy, along with the chaos that's ensued, have cast a long-lasting shadow on the resettlement program. They've left tens of thousands of the world's most vulnerable people fighting for survival in foreign lands they're not welcome in.
"They don't really have other options for safety," said Jen Smyers, the director of policy and advocacy for Church World Service's Immigration and Refugee program.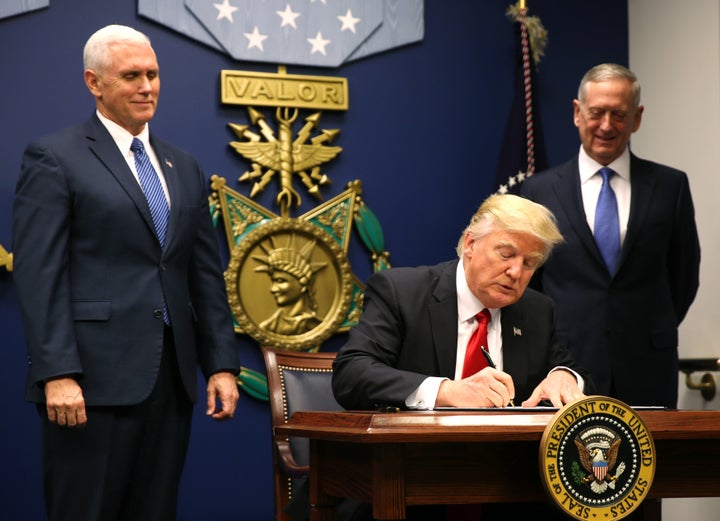 Niloufar Cheteian, 27, an Iranian Kurdish refugee, fled to Turkey in 2012 in an attempt to escape persecution as an ethnic minority. In 2015, she found out that the U.S. would be interviewing her as part of its refugee resettlement program. She did two rounds of preliminary interviews, but then abruptly received notice about 10 months ago that her case had been denied, she told HuffPost. She appealed, and it was denied again.
Officials refused to offer an explanation as to why, even though her case closely resembles that of other Iranian refugees who have successfully been resettled in America (including her sister and brother-in-law).
She can't go back to Iran, she said, because she faces detention and torture as a non-Persian. She also fears repercussions from her recent divorce, explaining that her ex-husband's family has threatened to harm her should they split up.
Yet she conceded that the situation is Turkey is equally hopeless. She hides out in the home she shares with other Iranian and Syrian refugees, afraid of emerging in public because gangs of young men have beaten her numerous times in the street, leaving her with scars on her chest. 
"To be a woman, to be a refugee, to be a Kurd are very serious crimes here," she said.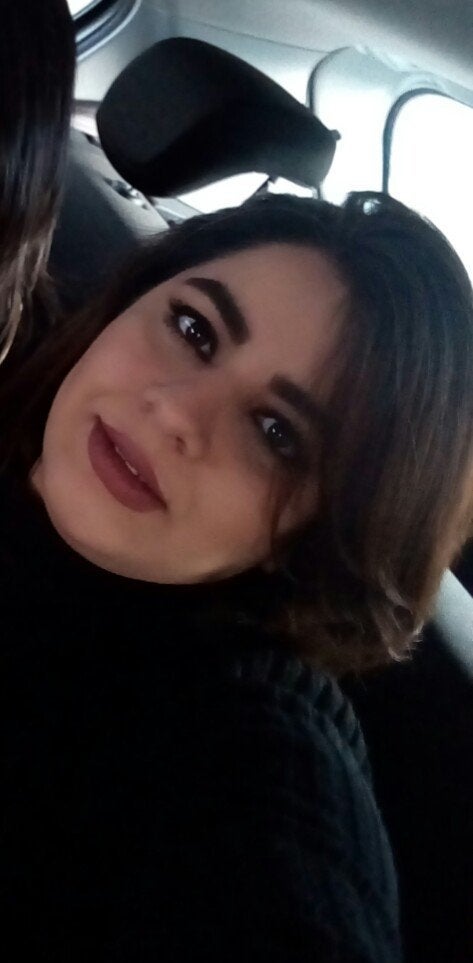 Cheteian no longer has a source of income aside from remittances from her U.S.-based family members. Like many other refugees living in Turkey, she had been working under the table for a textile manufacturing company until her employer stopped paying her. 
"I kept asking and begging him but he denied that I worked for him," she said.
Facing a total impasse, Cheteian considered paying a smuggler to send her onto the shores of Greece in a rubber dinghy ― a journey more than 1 million people have taken since 2015, but one that thousands didn't survive. The cost, plus stories of friends who perished at sea, stopped her. 
"The refugees here say I should have at least $13,000 if I want to safely arrive in Germany or other counties," she noted. "Even if I go to European countries I am not sure that they would accept me and recognize my case since many refugees have been deported in recent months."
Two other refugees HuffPost spoke with also mused about attempting the crossing into Greece, including Abbas Mohammed, 26, an Iranian LGBTQ refugee whose name was changed in this article because of security concerns. U.S. Citizenship and Immigration Services canceled his second resettlement interview on multiple occasions following the first travel ban. He hasn't heard back from the agency since last August.
No country is taking me, I have no way to go forward and no way to go back. I am an international orphan.
"If USCIS officers don't come [to Turkey] earlier than November I have to go [to Europe] because the weather will be worse after that," he had said in July. "Right now one smuggler has agreed to take me there for $200."
He conceded, though, that it was a "dead end" solution. "Borders are closed and there is not any way for us to leave here," he said. He wondered if he'd have to resort to prostitution to continue supporting himself while he holds out hope for an eventual response from the U.S. As of this week, Mohammed remains in Turkey.
Both Cheteian and Mohammed also said they've contemplated suicide.
"No country is taking me, I have no way to go forward and no way to go back," Cheteian said. "I am an international orphan."
Kamal Hazbawi, 41, another Iranian refugee, is facing a deportation order from Turkish authorities. He expects to be tortured or executed if they send him back to Iran, he said, and the U.S. halted his resettlement process last July.
He said he emailed the U.S. officers he'd already communicated with on Wednesday about his pending deportation. They responded, but told him there was nothing they could do. 
"I don't know what to do. I'm really stressed and confused," he said. The order to deport only affects him, meaning he'd be leaving his wife and three young children behind if he gets taken away.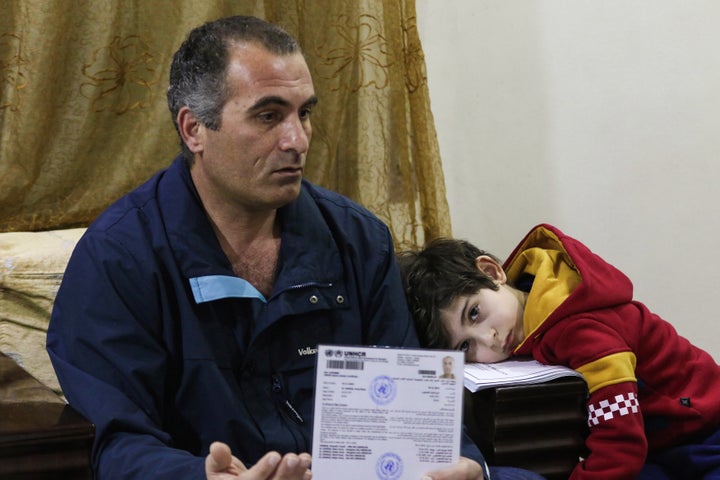 More than 3.7 million refugees ― mainly Syrians, Iraqis, Afghans, Iranians and Somalis ― currently languish in Turkey, according to European Union statistics. Another 18.8 million people are refugees worldwide, more than half of whom are under the age of 18.
The U.S. once exerted global leadership over the legal resettlement process, taking in more refugees through the resettlement pipeline than any other country. While the numbers always represented a mere drop in the bucket, it's a legacy, tied to the ethos of the country's founding that many hold dear.
"We have always led on the issue of refugees, we've done that because it is part of who we are as Americans," Ryan Crocker, a former ambassador and dean and executive professor at the George Bush School of Government & Public Service at Texas A&M University, said on a press call. "It's right there on the Statue of Liberty. Virtually all of us came here from somewhere else."
Even though the quota for this fiscal year is 45,000, the administration has only resettled a little over 6,000 refugees since the start of October, according to State Department data.
"We're already well into the second quarter," Smyers said. "That's less than half the amount of refugees we'd have to be resettling to keep pace with that 45,000 number."
Smyers added that she wouldn't be surprised if a new ban is in the cards. The third ban, proclaimed on Oct. 24, expired last week (even though it had been enjoined in federal court anyway). 
"Will [a new ban] be as direct, or will it be one of these more cunning ways of damaging the program through 1,000 cuts?" she wondered. 
Calling all HuffPost superfans!
Sign up for membership to become a founding member and help shape HuffPost's next chapter
BEFORE YOU GO
PHOTO GALLERY
Portraits of Syrian Refugee Men Resettled In The U.S.