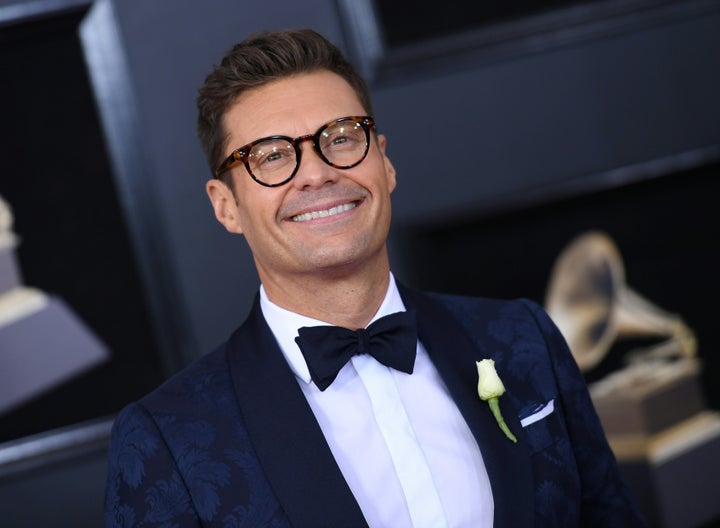 As a red carpet reporter, I've been fortunate enough to witness Time's Up and Me Too firsthand. I've watched these movements that are shifting cultural conversation across the country unfold from the heart of Hollywood, where I've been amid the A-listers supporting them.
However, there is hypocrisy here that is difficult to watch. By wearing black at the Golden Globes and donning white roses at the Grammys, stars have been passionately preaching the power of Time's Up, a movement to expose and end sexual and gender harassment in the entertainment industry. Meanwhile, many notable celebrities who seem to support the movement are still actively engaging with E!, the powerhouse of entertainment news and current perpetrator of gender inequality.
Prior to this, E! received scrutiny for a major pay disparity between its male and female co-hosts. While celebrities have frequently used the term "imbalance of power" to describe what Time's Up is fighting, many are inadvertently sustaining a business notorious for an imbalance of power, supporting the very thing they are fighting against. The unavoidable allegations against Seacrest are the last straw.
But it's not too late. The Oscars are coming, and celebrities have the chance to use their power to force E! to finally address these major problems and change them.
"The Oscars cannot be a repeat of the Golden Globes."
E! didn't take the opportunity to stand up for Sadler. It was quite the opposite. The network spewed some BS statement justifying the pay disparity, saying Kennedy had more responsibility, and later offered a bland goodbye wishing Sadler "well."
Then came the Globes. On the surface, it was a night of solidarity, going down in history as the first of its kind. Time's Up gained new momentum when celebrities emerged on the red carpet proudly wearing black alongside their "sisters." For me, it was an unforgettable, triumphant moment to be in the middle of.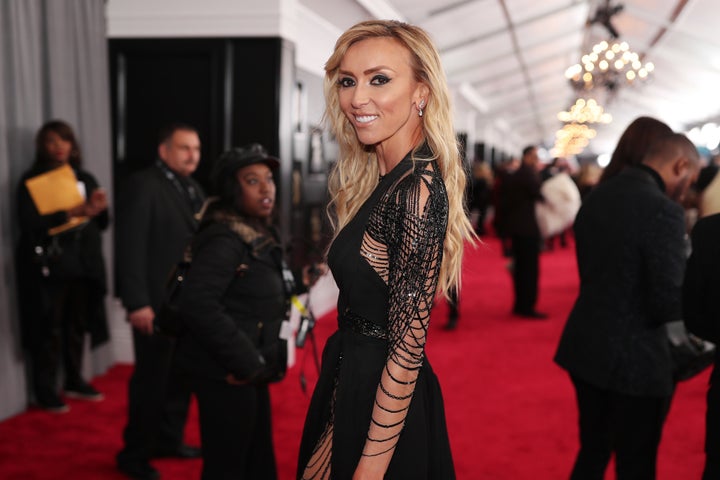 Even worse, there were celebrities who were also wearing black, but who enthusiastically spoke to the network without saying a word about its pay disparity problem. Credit to the handful of stars, including Debra Messing and Eva Longoria, who did denounce the network. But the rest seemed to carry out business as usual.
Would celebrities still speak with him and E! now? What will it take to finally listen?
It's scary to think stars would sacrifice speaking out to get 30 seconds of on-air time on the network. Is maintaining a good image or plugging that new project more important? Simply showing up on a red carpet misleads viewers into thinking that wearing a certain color or accessory will suffice.
I understand that celebrities and E! hosts have jobs to do. Standing up for what's right can be at odds with paying the bills and building careers. Walking away from a company out of principle may be easier said than done — but sometimes it's necessary to create change.
"If action isn't taken, behind-the-scenes abuses will prevail -- because black dresses aren't enough to stop them."
The upcoming Oscars on March 4 present the perfect opportunity to make this right. Celebrities can do something besides wearing black designer gowns to feel good about being part of a trending hashtag. They've got the chance to have every working woman's back and say, "No more." Further, there's the opportunity to say something about this face to face.
Nights prior to writing this, I spoke with prominent feminists Gloria Steinem and Amber Tamblyn, out of the Makers Conference in Los Angeles. They both agreed with me that something needed to be done. For Steinem, it was a no-brainer. She was adamant. No woman should work at E! ― further, celebrities shouldn't give the network an interview. Boycott.
On the other hand, Tamblyn strongly believed that boycotting was counterproductive. Instead, she said, go on E! and call it out. She also felt male talent at E! should be held accountable for not speaking out and that actually, it was male employees' responsibility more than Sadler's to come forward.
Either approach gets us closer than doing nothing. It's time for celebrities to either boycott or address the network on the air. E! needs these celebrities to function, and will suffer if it isn't able to get interviews, especially at the Oscars. Celebrities could really force E! to make a change. Hopefully, if E! takes responsibility and becomes transparent about behind-the-scenes sexual misconduct, salary disparities and its action to close the gap, other organizations will follow.
I can't grapple with the idea of being in Sadler's shoes one day and not having an employer or a single co-worker stand up for me, my dedication and my worth. Even worse is the thought of coming forward with my story only to see the person I'm accusing continue to thrive professionally. How can we support others if we're not being supported ourselves?
Time's Up co-leader Natalie Portman recently urged people to "be radical, be extreme." I can only hope celebrities who say they support Time's Up will act on this, especially on March 4. It's time to stand up, not fall back in silence. If action isn't taken, behind-the-scenes issues will prevail ― because clearly, black dresses aren't enough to stop them.
Taylor Ferber is a red carpet reporter who works for sites like Us Weekly, New York magazine, Playboy and Bustle and has her own platform, TalkToMeTaylor.com, where she interviews celebrities on, yes, a selfie stick.
Related
Popular in the Community