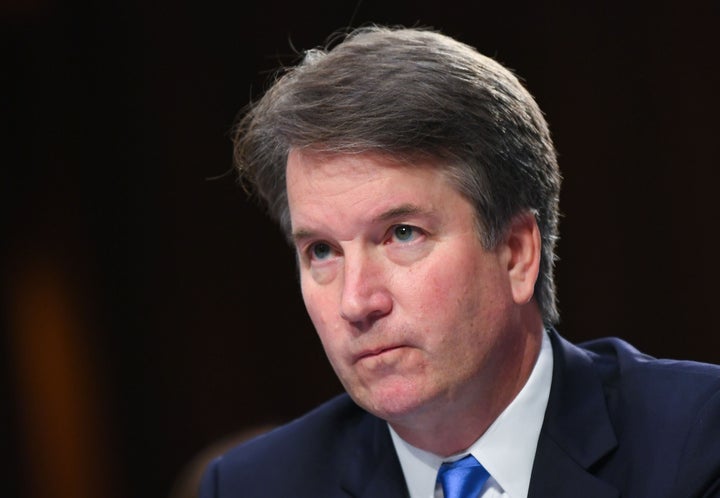 That's the idea at play in much of the discussion of the sexual assault allegation against Supreme Court nominee Brett Kavanaugh by Christine Blasey Ford, who came forward as his accuser after her identity and story were leaked.
Ford says she was 15 years old when Kavanaugh pushed her into a bedroom at a party and onto a bed. She says Kavanaugh and his friend, Mark Judge, laughed "maniacally" as Kavanaugh groped her, held her down, fumbled with her clothing and placed her hand over her mouth to stifle her screams as she tried to be heard over loud music. She told The Washington Post that she was afraid he might "inadvertently" kill her.
Among conservative pundits, what Kavanaugh is accused of doing is being dismissed as standard teen fare. Fox News writer Stephen Miller suggested it was a game of "Seven Minutes in Heaven." (Miller has since clarified that what Ford describes would be assault if it happened, but he's not convinced it did.) But beyond Miller, Ford's story is being diminished as little more than the kind of youthful hijinks we all get up to, just a normal part of sexual development.
A lawyer close to the White House also highlighted the banality of Kavanaugh's alleged actions, warning that "if somebody can be brought down by accusations like this, then you, me, every man certainly should be worried. We can all be accused of something." And it's not just men who have internalized the gospel of "boys will be boys." In a column for The Washington Post, Kathleen Parker wrote, "So here we are debating an adolescent boy's qualifications to become a Supreme Court justice. What's next, his potty training?"
The unspoken logic of this argument is that what Ford describes is not assault but sex ― albeit, perhaps, bad sex. And if it was assault, well, hasn't every man engaged in some kind of bad behavior? In this line of thinking, attempted rape is just a youthful indiscretion. It's typical high school stuff.
In many ways, what Kavanaugh is being accused of is, in fact, typical high school stuff. It is, for so many people, particularly women, a common part of our experience growing up to the point we tell ourselves it's OK. It's not that bad. Boys will be boys.
But here's the truth about "boys will be boys," the corollary that's never said out loud: If boys will be boys, girls will be assaulted. Boys will misbehave, and women will bear the brunt of it.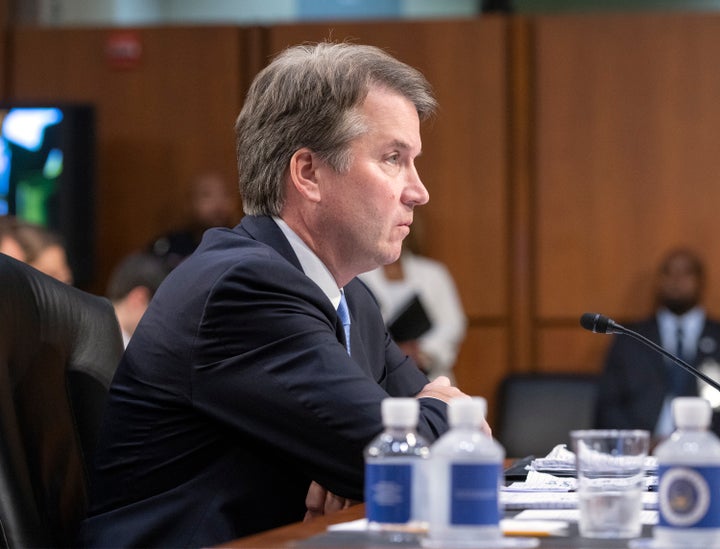 We have been socialized to believe, through experience and TV and movies, that this is not just what high school looks like, but that this is what sex looks like. Girls say no, boys press on, unable to stop themselves. That maybe it's not ideal, but it's OK. It's been accepted as some kind of youthful sexual standard. These are "bad dates" or "bad sex," but not attacks or assault. Because that would mean all of these "normal" stories are assault. Trauma, or at the very least, discomfort, is a normal, accepted part of the female sexual experience.
At its core, what this means is that sex is something men are entitled to, something to be taken. And it is the role of girls and women to provide that, whether they want to or not — and that "not" is the norm. Empowered early on by the notion their own sex drive is out of their control and female bodies are theirs for the taking, men grab and grope and force, then complain about whatever rare consequences they might face.
That's how an incident like the one Ford describes becomes almost universally accepted as a typical part of growth and development on the way to being a good and decent man. The concern then focuses on the accused, if their lives should be ruined by this insignificant action as a teen, never stopping for a second to think about the lives irrevocably changed in that same instant.
For boys and men, to take what they want from us is their norm. The trauma that comes with it is ours.
Popular in the Community