Clarification on August 30 at 5:29pm: A spokesman for Sen. Orrin Hatch notes that the senator did not specifically say that he doesn't support a constitutional amendment supporting gay marriage. He says that the senator simply prefers that the matter be left up to states to decide, and that individual states have the right to support gay marriage if they so choose."
On Tuesday Senator Orrin Hatch (R-Utah), Mitt Romney's most prominent Mormon supporter in the U.S. Senate, broke with the presidential candidate on amending the Constitution to ban gay marriage, saying that even though he doesn't agree with marriage equality, "I'm a believer that the states should make their own determination" and "have a right to do it."
A federal marriage amendment to define marriage as between a man and a woman, which conservatives have unsuccessfully brought to a vote several times in Congress, would ban all states from enacting laws establishing marriage rights for gays and lesbians and would conceivably end any future gay marriages in those states that have already enacted marriage equality.
Walking through the floor of the Republican National Convention in Tampa, Fla., Hatch -- who has been lauded as an early GOP supporter of AIDS funding in the '80s, when the disease was ravaging the gay community -- was asked if his beliefs on marriage for gays and lesbians had evolved.
"Well, my personal belief is that we should not discriminate against anybody, but I do draw the line at the definition of marriage," he said in an interview for my SiriusXM radio program. "I think that it's a very important thing for men, women and children. But I don't want to see anybody showing prejudice against anybody."
Expanding upon his philosophy, which is clearly a shift in his own thinking since he voted for a marriage amendment in 2006, Hatch said, "I haven't even considered" the idea of amendment at this point in time. "I'm a believer that the states should be able to make their own determination," he explained. "There are about, what, six states that have done it? They've chosen to do that. I don't agree with that, because I believe in the sanctity of the marriage covenant and the traditional definition, but the states have a right to do it."
Told that Romney supports a federal marriage amendment, which would take away the rights of states to enact marriage equality, Hatch said, "I've never heard that -- never heard him say that. I don't think that's his position. But I don't know."
In January of this year, Romney told Christian evangelical leaders on a conference call that "there's been an assault on marriage," which he accused President Barack Obama of helping to foment, and then went on to confirm his commitment to a constitutional amendment. "I think he is very aggressively trying to pave the path to same-sex marriage," Romney said of Obama. "I would, unlike this president, defend the Defense of Marriage Act. I would also propose and promote once again an amendment to the Constitution to define marriage as a relationship between a man and a woman."
Listen to the audio below: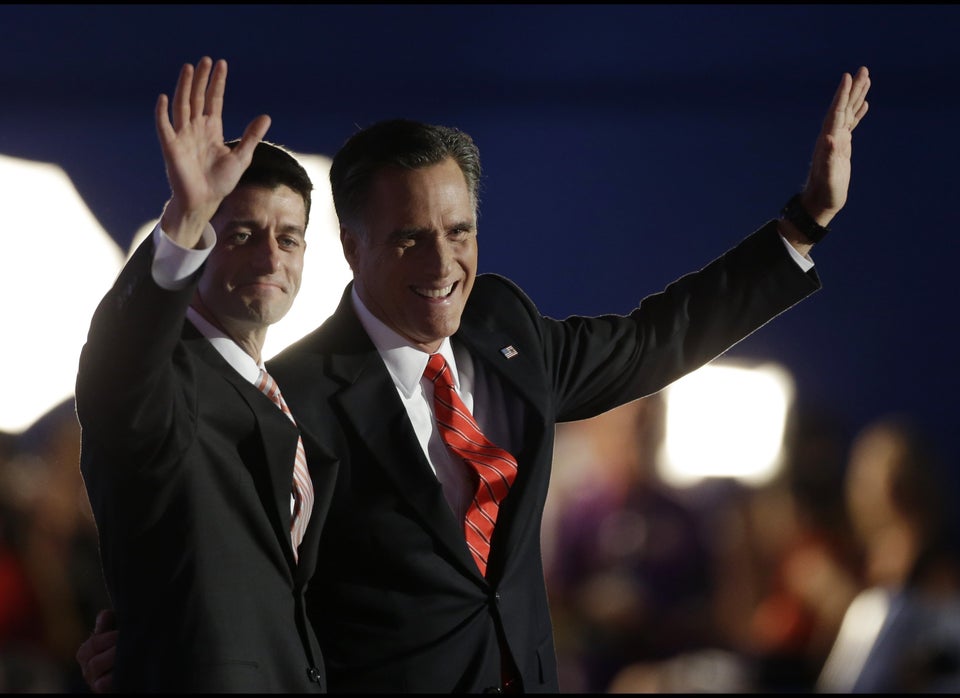 Republican National Convention 2012