College begins an exciting and often overwhelming experience for most students. Within a few weeks or months on campus, however, they usually settle in and begin to find their niche. For many students, that place is Greek life. For me, joining a fraternity, was a no-brainer. I was seeking to build a social network and become a more well-rounded individual.
It was during this time that I quickly learned more about the negative reputation of fraternities and sororities. On my campus, one fraternity was known as the "rape fraternity" because of its members' propensity to hook up with drunk girls. A sorority on campus was known for leaving their sisters behind at parties to be taken advantage of. Once, I was personally told how a member of a different fraternity had sexually assaulted a woman in a campus bathroom. At the time, I thought that this attitude and these experiences were normal, that it was just how it was. There were no outlets to talk about this culture on campus, especially among the Greek community.
Looking back on those years, I think about how I wish I had been able to speak up more about these incidents, or, at least, that I had understood the devastating consequences. I did realize that this reputation among the Greek community hindered our ability to be recognized for the great work we do in philanthropy and community service. Now that I know we can do more, we must do more.
Zeta Beta Tau — my fraternity, for which I now work as an educator in healthy relationships programming — over the last few years has pushed to help end this stigma and step up as a new voice in the movement to end sexual assault on campus. For fraternities in particular, we have the opportunity to show our campus partners that we can be allies in combating this epidemic on campus. Zeta Beta Tau offers educational opportunities to students on campuses worldwide, discussing safety for all people and encouraging Greeks to be role models in this movement:
Safe Smart Dating. ZBT hosts this workshop in partnership with Sigma Delta Tau Sorority and Jewish Women International (JWI) on multiple campuses each year. Facilitators lead a two-hour training that discusses sexual assault and dating abuse. We work with students to identify different types of abuse in unhealthy relationships, including sexual, emotional, physical and digital. Safe Smart Dating uses student peer discussion leaders to create a safe space for open, honest talk among participants.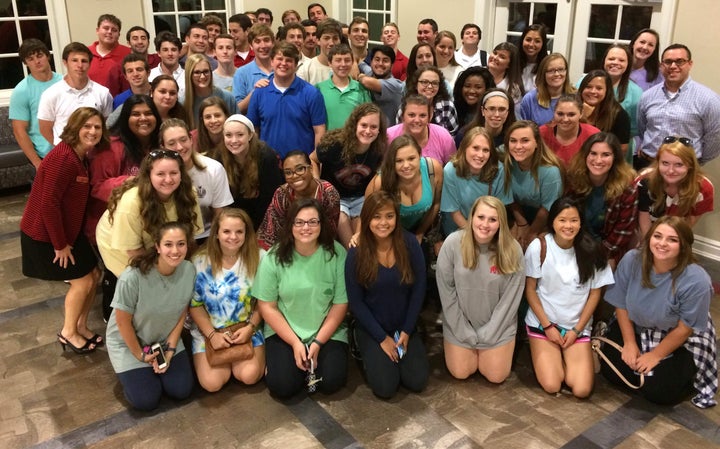 Green Light Go. This is the philanthropic component of our campaign. Funds raised at this event go toward creating broader programming that encourages healthier, smarter relationships. In its simplest form, Green Light Go uses the child's game Red Light, Green Light to teach analogies for consent — stop, go, red light, green light. ZBT works with JWI to offer awareness and education events and curriculum surrounding each of these local fundraisers.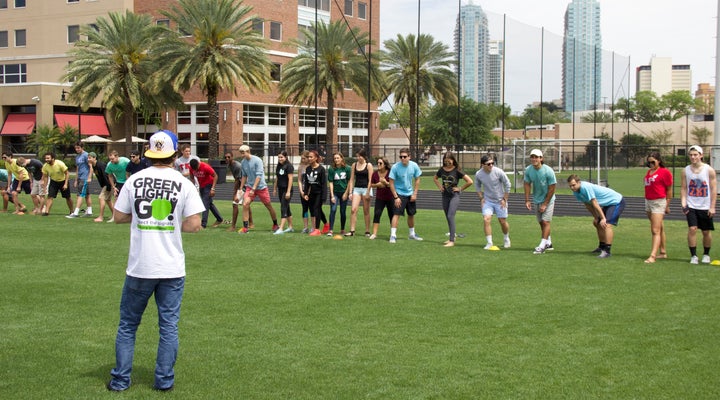 It's On Us. Zeta Beta Tau is heavily involved in facilitating the Greek community's involvement in this movement. We were invited to the White House in 2015 to meet with campaign leadership, and we have continued to lobby on Capitol Hill for top-down change.
Nothing makes me happier after leaving a Safe Smart Dating training than having brothers come up to me to thank me for exposing them to this issue and wanting to be a part of the solution. It has made me realize that Greek organizations can and will overcome the stigma of being the "rape fraternity" or the "easy sorority." We know we can be better and we are working day in and day out to change our reputations and make our campuses safer.
I am proud of the work Zeta Beta Tau Fraternity and our friends in the fraternity and sorority community do to combat these issues on campus. I look forward to the day where all people are treated equally and respectfully in their relationships and among their peers.
"I look forward to the day where all people are treated equally and respectfully in their relationships and among their peers."
This post is part of a series produced by The Huffington Post and the National Sexual Violence Resource Center in conjunction with Sexual Assault Awareness Month. To learn more about the NSVRC and how you can help prevent sexual violence, visit here. Read all posts in the series here.
Related
Popular in the Community