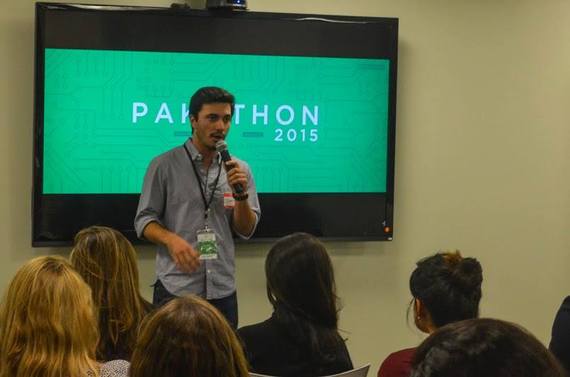 While weekend rains confined many Washingtonians to their homes, a hackathon, also described as Pakathon by its organizers, brought together several young professionals to create new entrepreneurial platforms to highlight some of Pakistan's hardest challenges by applying modern technology. Several young professionals, who did not necessarily know each other before but shared mutual interests in businesses and technology, assembled at OpenGov Hub on Vermont Avenue Friday night to discuss challenges Pakistan faces in the realms of healthcare, education, agriculture, security and gender equality.
At Pakathon D.C., the weekend-long intensive program, teams were tasked to brainstorm on these compelling themes and then offer start-up ideas to raise and eventually solve the identified problems. Participants' hard work was surely not going unrewarded: The winning team in Washington D.C. would qualify for November's global Pakathon that will take place in Toronto.
Now in its second year, Pakathon is an increasingly popular event among students and young professionals either of Pakistani origin based in the United States and elsewhere or those who are interested in Pakistan and want to work there someday. At Pakathon D.C., entrepreneurs, who have launched successful start-ups in Pakistan, shared their experiences in the troubled country that routinely receives bad press in America because of lawlessness and political turmoil.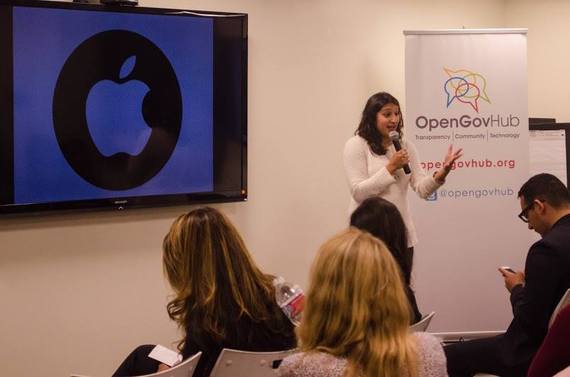 But for Kalsoom Lakhani, the Founder and CEO of Invest2Innovate, or i2i, which "supports startups and the broader entrepreneurship ecosystem in developing markets, beginning in Pakistan," the country offers tremendous opportunities on several unexplored fronts. Lakhani, a graduate of George Washington University who regularly travels to Pakistan and many other developing countries to train young entrepreneurs, cautioned the Pakathon participants in her coaching session that not every start-up becomes an overnight success.
"You should surround yourself with confidants and mentors who can give you honest feedback to improve your projects," she advised.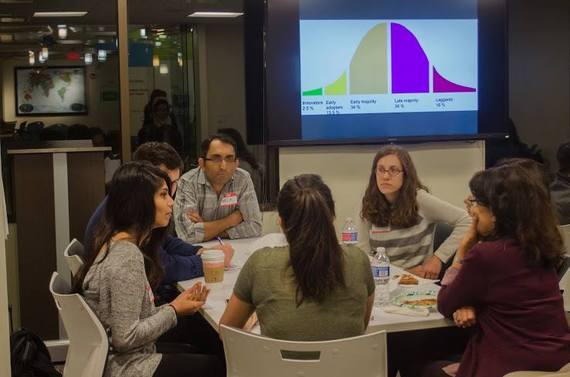 Pakathon has attracted more than 1000 participants in events organized in 15 host cities in 5 countries and, as was seen in D.C., it is also becoming equally popular among the non-Pakistani entrepreneurs. Pakathon provides the participants all technological assistance they need at a big shared space while working on their projects and also offers them a detailed toolkit that expedites their learning of web and mobile application designing, Photoshop, graphic designing and several other skill sets required to design and pitch a start-up project idea within two days of the intensive program.
"At Pakathon, we build a community for entrepreneurs interested in focusing on Pakistan and help build skills through hands-on workshops and hacking," says Danesh Gilani, the Lead organizer of Pakathon DC, "Pakathon provides these entrepreneurs with a platform to work with people around the world. It focuses on the impact the event creates on the people it brings out and aims to push them to become change-agents in their communities."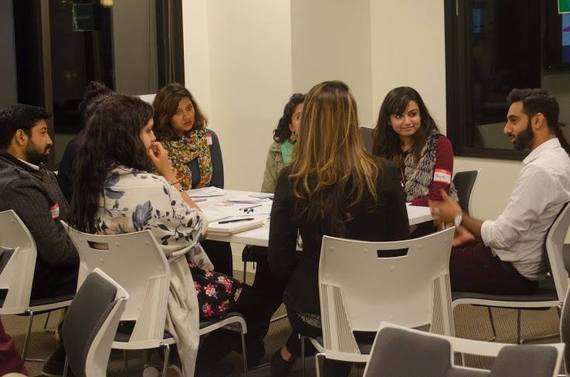 Various teams worked over the weekend on a variety of projects which aimed to create awareness and find solutions to Pakistan's problems by combining technology and business. The team that won the competition, for instance, plans to develop a syndicated radio show exclusively focusing on Pakistani women. The show, the winners said, would discuss tabooed or often underreported topics concerning the Pakistani women and will be aired on several domestic and international partner stations. "Radio is extremely popular in Pakistan. We surveyed women in urban areas and found out that 100% of the surveyed women listened to the radio at least twice a day," said one member of the winning team, "women complained about the dearth of shows [on existing radio stations] that directly dealt with their problems of health, education and mentorship."
For several participants with no earlier background in entrepreneurship or direct connections with Pakistan, Pakathon D.C., they said, was a remarkable learning experience.
"It was incredible, "said Angeli Patel, a Policy Analyst at the U.S. Department of Health and Human Services, "It was enlightening for me to see how many young people were interested in solving social issues through entrepreneurship and how they were actively engaged in the conversation."
The enthusiasm seen among the Pakathon D.C. participants suggests that young professionals truly see some hope in fixing big governance challenges through opportunities offered by modern technology which has already revolutionized mobility and communications for even those living in the remotest parts of developing countries.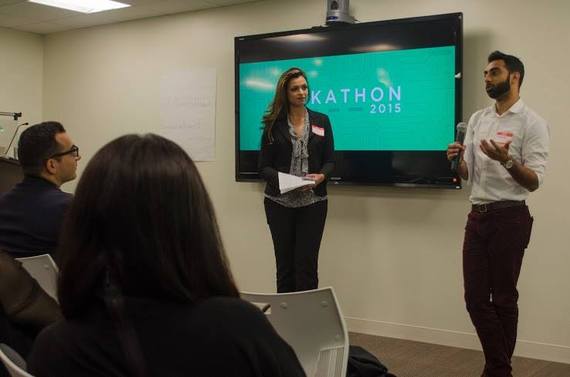 Gilani, Pakathon's D.C. lead, says, Pakathon is growing fast and they plan to create a larger team, work with more local organizations with similar missions, gain more sponsors and create a larger network of mentors, academics and successful entrepreneurs. Students and young professionals interested in getting involved in Pakathon can follow them on Twitter.
Back in Islamabad, the Pakistani government must value the enthusiasm and commitment of these talented young professionals who are eager to make a difference in addressing the nation's problems. Unlike his Indian counterpart, Pakistan's Prime Minister Nawaz Sharif barely communicated with I.T. giants like Facebook and Google during his recent visit to the United States. On the contrary, Pakistan continues to block Youtube for the third consecutive year and censor hundreds of websites that criticize the government. Premier Sharif must transform Pakistan into a technology-friendly nation. If there is one takeaway from Pakathon D.C. it is this: Technology is opportunity. It isn't the enemy.
REAL LIFE. REAL NEWS. REAL VOICES.
Help us tell more of the stories that matter from voices that too often remain unheard.