The New England Patriots are Super Bowl bound after crushing the Indianapolis Colts 45-7 in Sunday night's AFC Championship game, but a new report is calling into question the integrity of that victory.
Soon after the game, Bob Kravitz of WTHR Indianapolis tweeted that the NFL was investigating the possible use of deflated footballs by the Patriots:
Bob Glauber of New York Newsday later confirmed that an NFL investigation into the matter is underway:
Brady said he was not aware of the report, claiming, "I have no idea" what the controversy was about.

"I think I've heard it all at this point," he said with a laugh.

Added Brady: "That's the last of my worries. I don't even respond to stuff like this."
The Patriots infamously landed in hot water for the 2007 "Spygate" scandal in which the team videotaped the signals of New York Jets defensive coaches. The violation led to a record $500,000 fine for head coach Bill Belichick among other penalties.
Related
Before You Go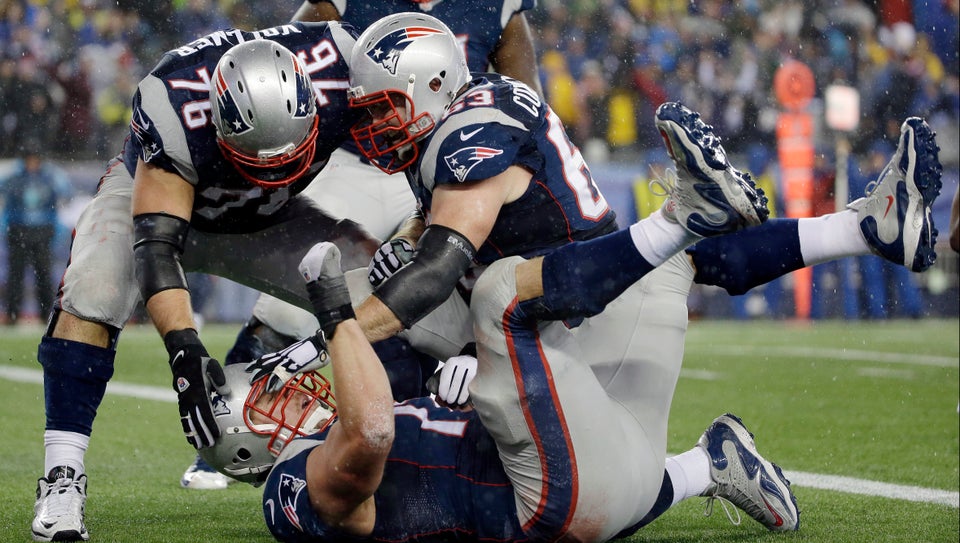 AFC Championship
Popular in the Community