WASHINGTON -- Rep. Paul Ryan (R-Wis.) made clear on Tuesday evening, in a meeting with fellow House Republicans, he would run for the post of House speaker if he gets a few assurances. Among those were that the conservatives in the party would support his candidacy now, seek unity during his tenure, and give up a main procedural mechanism for forcing a vote to vacate the position in the future.
And then there was a fourth demand. Ryan told fellow Republicans he would only take the position if they respected his desire to spend time with his wife and kids.
"I cannot and will not give up my family time," he said following the meeting
Ryan hasn't hidden the fact that his family has been a hurdle when weighing whether to seek to replace outgoing Speaker John Boehner (R-Ohio). His colleagues, in fact, talked about it openly. Ryan has three young children and goes back to his hometown of Janesville, Wisconsin, to spend time with them and his wife every weekend. The prospect of spending that time on the road instead, rubbing elbows, negotiating deals, or doing television hits, was daunting.
That it was also a deal-breaker may be an important moment in how the political world perceives of the balancing between personal and professional success. Put simply, it's rare for a politician (usually male) to balk at a promotion because it could hamper his family life. This is not to say it doesn't happen. Rep. Tim Griffin (R-Ark.) retired from office in the 2014 election cycle to spend time at home, despite a promising career.
But that is not the norm. More often, family takes a back seat, as critics of Ryan were quick to point out.
That's certainly true in the world of business, and in the world of politics, when the position is one as high-ranking as House speaker. As Paul Blumenthal of The Huffington Post noted, one of the main demands of the job is to raise money, which requires the speaker to be on the road (a lot), dining with donors, and attending events.
Ryan told reporters following the meeting with fellow Republicans that he considered the step "with reluctance," repeating a concern that the demanding job would take him away from his wife and children.
"But my greatest worry is the consequence of not stepping up," Ryan quickly added. "Of someday having my own kids ask me when the stakes were so high, 'Why didn't you do all you could do? Why didn't you stand and fight for my future when you had a chance to do so?'"
Ryan's spokesman, Brendan Buck, said in an email to reporters on Tuesday that Ryan feels that "less time on the road can be compensated for with a greater focus on communicating our message to the public." That may be true, but it's not easy to supplement fundraising events with phone calls to donors or "communicating" a message.
But that's the line that Ryan has drawn. "A successful speaker must be able to maintain a healthy work-family balance," said Buck. And if Ryan's colleagues acquiesce, it may prompt a shift -- or, at the very least, a rethinking -- for how other high-profile politicians approach the demands of their jobs.
Laura Barron-Lopez contributed reporting.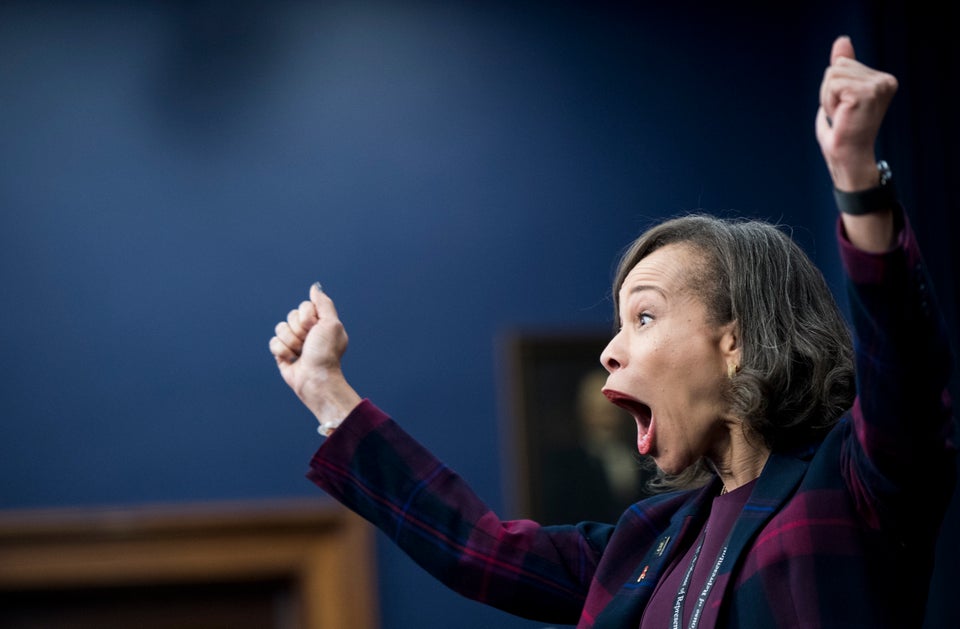 Scenes From 114th Congress And Capitol Hill
Support HuffPost
The Stakes Have Never Been Higher
Popular in the Community