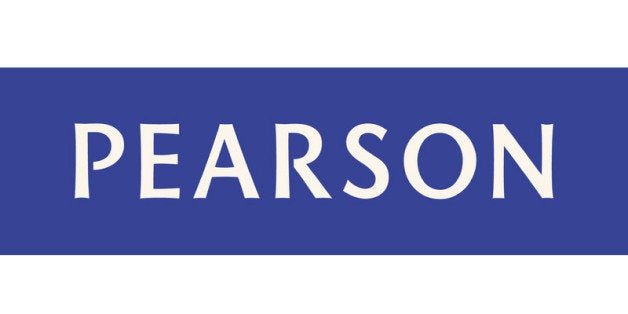 Bad news for Pearson Education may be good news for the rest of us. The testing and publishing mega-giant is on the run, but it looks like it will not be able to hide. Pearson Education is closing its foundation; it is under investigation by the FBI for possible insider dealings in the Los Angeles iPad fiasco; the company is being sued by former employees for wrongful termination; and its PARCC exams are losing customers.
(A) Pearson's Foundation Closing
Pearson has tried to give it a positive spin, but the reality is that Pearson the for-profit company is closing down its partner not-for-profit Pearson Foundation after having trouble with the law in both New York and California. In 2013, the Pearson Charitable Foundation paid $7.7 million in fines in New York State to reach an out-of-court settlement after the Office of the State Attorney General found the Foundation had broken state laws by generating business for the for-profit company. According to the settlement agreement, "The Foundation's staff has consisted of Pearson employees; the Foundation's board was comprised entirely of Pearson executives until 2012; select Foundation programs have been conducted with the advice and participation of senior Pearson executives; and the Foundation continues to rely heavily upon Pearson Inc. for administrative support." While the Pearson Foundation neither admitted to nor denied the charges, it agreed to pay the fines.
In September 2014, Annie Gilbertson, education reporter for 88.3 KPCC, Southern California Public Radio, uncovered emails that appear to show complicity between officials in LAUSD, Pearson, the Pearson Foundation, representatives of Apple, and America Choice, a Pearson affiliate, to influence a LAUSD contract decision and circumvent the bidding process.
This was followed on November 18, 2014 by an announcement by the Pearson Charitable Foundation's Board of Directors of their "intent to cease Foundation operations and close the Pearson Foundation at the end of the year." They claimed that Pearson Education no longer needed "the Foundation as the primary vehicle for its philanthropic and community activities."
In an internal memo to Foundation employees that was passed along to me, Pearson promised to place many of them with other groups working on its projects and denied it was closing the Foundation "because it was unable to comply with the New York Attorney General settlement." It claimed that, "Over the last two years, Pearson has undertaken a review of all its business activities and investments, including its corporate responsibility activity. We feel strongly that there is significant potential to scale Pearson's social impact efforts by leveraging the full resources of our global operations, networks, and expertise." Maybe it is true; I just do not believe them, especially given the FBI investigation in Los Angeles.
(B) FBI Raid in Los Angeles
The Los Angeles Times reported that the Federal Bureau of Investigation had seized twenty boxes of records about the LAUSD's $1.3 billion plan to provide iPads to every student and a federal grand jury is examining the matter. A subpoena demanded that LAUSD produce documents on deals with Apple, the maker of the iPad, and Pearson, who developed the iPad curriculum material as part of an "official criminal investigation." In a Washington Post interview, Marc Harris, the former deputy chief of the public corruption and government fraud unit at the U.S. attorney's office in Los Angeles, said improprieties in the bidding process would be a federal crime if federal funds were involved or if the actions amounted to fraud against taxpayers by public officials.
Email records show that Deasy and an assistant superintendent had contacts with Apple and Pearson executives before the bidding process opened and that people connected to Pearson may have actually shaped the final proposal. The LAUSD request for proposals was not issued until six months later in March 2013. However, there are a series of emails between Pearson CEO Marjorie Scardino and LAUSD officials starting in May 2012 and September 11, 2012; Sherry King of the Pearson Foundation emailed John Deasy, Superintendent of Los Angeles schools, setting up a lunch meeting at a restaurant in Santa Monica that included Judy Codding, a Pearson Education corporate field representative. According School Superintendent Ramon C. Cortines, who replaced John Deasy, who resigned under pressure in October, the bidding process for the iPad contract had been plagued by "innuendoes" and "rumors."
(C) Wrongful Termination Suits
Disgruntled Pearson employees are lambasting the company online at a website that posts company reviews. Many of their complaints stem from a restructuring at Pearson starting in May 2013 to focus on digital services and emerging (Third Word) markets.
A former educational specialist at Pearson based in Oregon wrote: "There are still a few decent, intelligent, caring people at Pearson. They're just few and far between and too scared for their own jobs to call attention to themselves ... Many, many good people left or were fired and in their place you have lots of managers and executives who have no idea what their jobs entail or what products Pearson sells. It would be comical if it weren't so sad." This employee recommended to anyone working at Pearson, "Don't Let the Door Hit You on Your Way Out."
In one case, Bryan Baudean is suing Pearson in the United States District Court for the Eastern District of Virginia for wrongful termination and gender and age discrimination. According to his deposition, "From his employment in October 2009 until on or about October 31, 2013 Bryan Baudean had no disciplinary history with Pearson and received positive performance reviews"; and "For the year 2012, Bryan Baudean was awarded Digital Account Executive of the year as he was the top performer in his position throughout Pearson nationwide." Baudean was even praised on LinkedIn by Pearson supervisors. However, when Pearson announced plans to reorganize the company, Baudean and other senior employees were dismissed. Pearson claimed their positions were eliminated. Baudean and others claim Pearson just changed job titles. He is suing Pearson for five million dollars.
(D) Problems at PARCC
In the first half of 2014, Pearson sales were down 7% from the first half of 2013; Pearson's adjusted operating profit was down 45%; and its adjusted earnings per share was down 53%. Its school sales were down 14% and its North American sales, which account for 57% of its overall business, was down 6%. As I read these figures, Pearson is in trouble.
I think the company is banking on new Common Core tests to improve its financial outlook, but given the rising national opposition to Common Core and high-stakes testing, that may just be wishful thinking. PARCC is one of two federally funded consortia charged with developing high-stakes assessments that are supposedly aligned with national Common Core standards. In May 2014, the PARCC consortium awarded a contract to Pearson to design its math and English language assessments. While the PARCC website claims that it represents twelve states and the District of Columbia, Mercedes Schneider reports that only ten states and Washington DC are planning to use the PARCC assessments in 2014-2015. That means at this time, PARCC represents only 20% of the states and the number is declining, which is not a good sign for Pearson 's bottom line. It could not happen to a better company.
Note: On October 17, 2014, The New York Times reported "Deasy Resigns as Los Angeles Schools Chief After Mounting Criticism." But the problem in Los Angeles, at least according to the report, was not John Deasy's performance as Superintendent of the Los Angeles Unified School District and possible insider deals with Apple and Pearson. Instead, the article blamed "the powerful resistance that big-city school chiefs face in trying to make sweeping changes." According to the so-called "news" report in the Times, "Mr. Deasy [was] a strong proponent of new technology in schools and of holding teachers accountable for improving student test scores, had faced mounting criticism from board members and teachers who saw him as an enemy."

Among other things, Deasy had testified in a court case against tenure and due process protections for teachers. Line after line in the article is distorted by bias. "Detractors," not parents, teachers, government officials, and educational advocates, "criticized Mr. Deasy ... for the difficult rollout of an ambitious $1.3 billion plan to give iPads to every student in the district." It was a "difficult rollout" and Deasy was "ambitious," not incompetent. The article does mention that "Students hacked the tablets and used them to play games" and the "new school data system ... ran into snags" but does not blame Deasy for these problems. Steve Barr, founder of a charter school network who is also active in campaigns against teacher tenure and in favor of using student test scores to evaluate teachers, is quoted in the article defending Deasy. "John was just a big thinker, and he was going to go as long and as hard as he could." Given his experience battling the "detractors," I wonder if The New York Times plans to recommend Deasy as the next General Manager of the Mets or as coach of the Jets.

Further down in the article, its intent, and the New York Times educational agenda, becomes clearer. We learn that "Los Angeles is far from the only place where aggressive education overhauls -- such as expanding charter schools, using standardized tests to evaluate teachers and attempting to revamp tenure and seniority -- have hit pushback." Heroes of Times-promoted educational deform, Michelle Rhee in Washington DC, Cami Anderson in Newark, NJ, and Chicago Mayor Rahm Emanuel, have all had a difficult time because people mysteriously just do not accept their premises and plans. Even Barack Obama's Race to the Top and Arne Duncan's assault on teachers and school districts that dare to challenge federal policy has been questioned.

The problem, according to the Times, is not mistaken policies but poor public relations. It cites "education experts" who believe "Deasy's resignation was part of a broader pattern, partly because change-minded leaders may have pushed too hard without securing the commitment of the teachers who would be responsible for making the modifications in their classrooms."