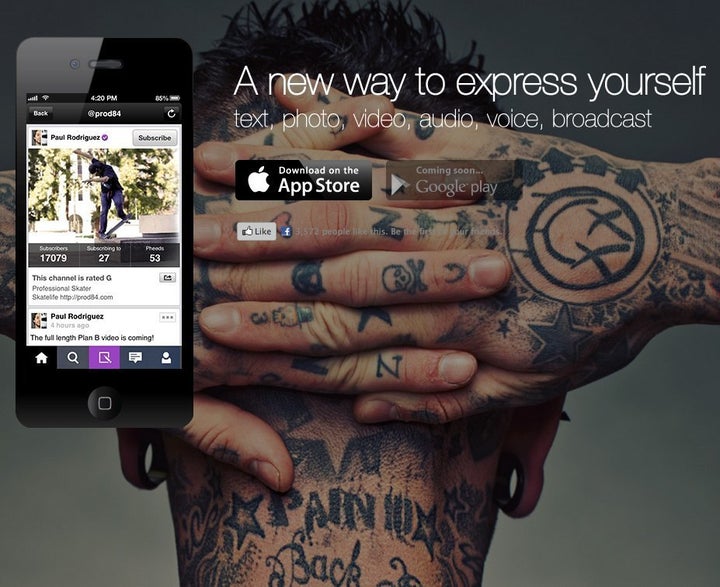 If you haven't looked at Pheed yet, now might be the time to do so.
It's now the No. 1 free app in Apple's App Store under the Social Networking category. Yes, that means it's ranked higher than Facebook and Twitter. And it's been there since last week.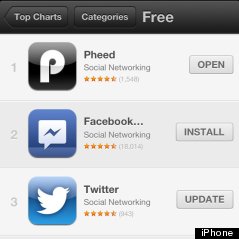 The iPhone app has 1,500 reviews, more than Twitter's, and an impressive 4.5-star rating. There's no surprise why if you spend some time with it. It's ridiculously simple, as you can see with the screenshots below.
The catchphrase for Pheed, which launched in October 2012, is, "A new way to express yourself." Whether you want to do so in text, photos, videos, audio, voice or live broadcast, Pheed offers all of that functionality. Other social networks offer some of that, but not all of it.
Pheed founder O.D. Kobo said they were inspired by Facebook, Twitter, Tumblr and Instagram as they created the app. He told Tech Cocktail:
So the concept of Pheed was from bouncing around ideas like 'oh I really love that filtering,' for example, that's on Tumblr. 'Why don't they do that on Twitter?' Or 'I love Soundshare' -- why don't they do more stuff like that?' We just looked at everything as users, and what we're missing, and what we'd like to have in a product.
One of the most interesting things about Pheed is users can put their content behind a paywall if they want. They can charge $1.99 to $34.99 per view, or $1.99 to $34.99 per month, and split the proceeds with Pheed. Users can also put a watermark on their content and always have ownership of it.
Among those excited about Pheed is serial entrepreneur, columnist and investor Ilya Pozin, who asked on LinkedIn last week, "Is Pheed The New Twitter?" He notes its rapid rise in the App Store and adds that it's a "great indication of how powerful the youth sector can be in fueling a startup's growth." (Sounds a bit like another app fueled by teenagers -- Snapchat.)
Take a look at Pheed's features in the gallery below.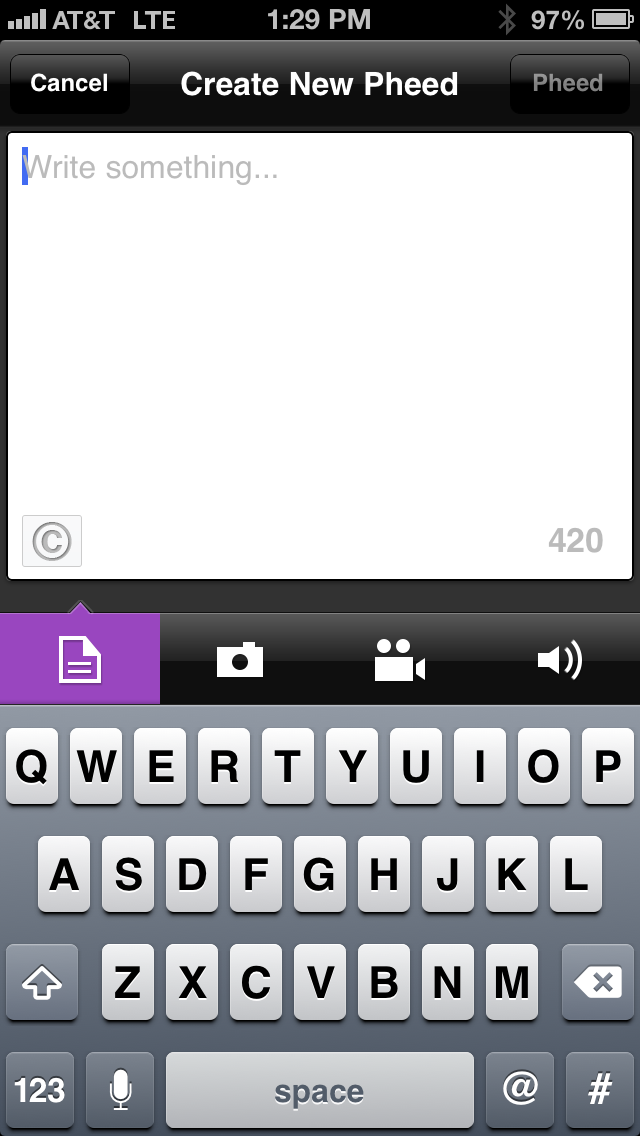 Pheed Features
Related
Popular in the Community