Sund said the "biggest intelligence failure" happened within the U.S. Capitol Police itself.
"Almost two years after the events of Jan. 6, the department is not in a better place or on a readier footing," wrote Sund, who resigned one day after the riot following pressure from House Speaker Nancy Pelosi (D-Calif.).
"Few people in the department feel there is a viable plan to move the agency into a better position," Sund wrote. "Hundreds of officers have left the department since Jan. 6 and many feel it is only going to get worse."
Sund described his concerns over the command structure of his former agency, calling it a "recipe for disaster," according to the Post. He suggested that the agency's future chiefs should be allowed to follow through on security plans on their own, rather than going through a board consisting of the House and Senate sergeants-at-arms and the Capitol architect.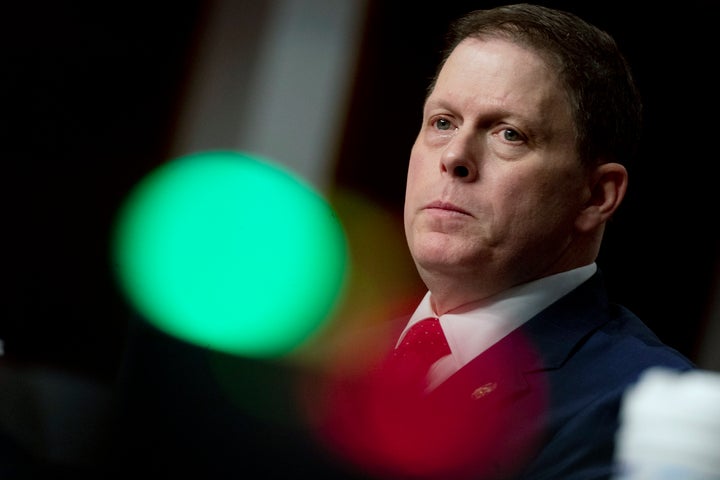 Sund also wrote in his book that many factors that made the Capitol vulnerable on Jan. 6 "remain unfixed," citing a number of failures during that day's events.
He noted military leaders' delayed sending of National Guard reinforcements to the Capitol, the failure of post-9/11 security measures, and allegations that the Pentagon sent security personnel to the homes of military officials on the day of the riot.
"We failed miserably to see the apparent warning signs and the danger, like a 'gray rhino,' charging right at us," wrote Sund, who said that various security agencies ― including the Capitol police, the FBI and the Department of Homeland Security ― did not warn him of looming signs of danger ahead of Jan. 6.
"Courage Under Fire" is slated to be published Tuesday.
Popular in the Community