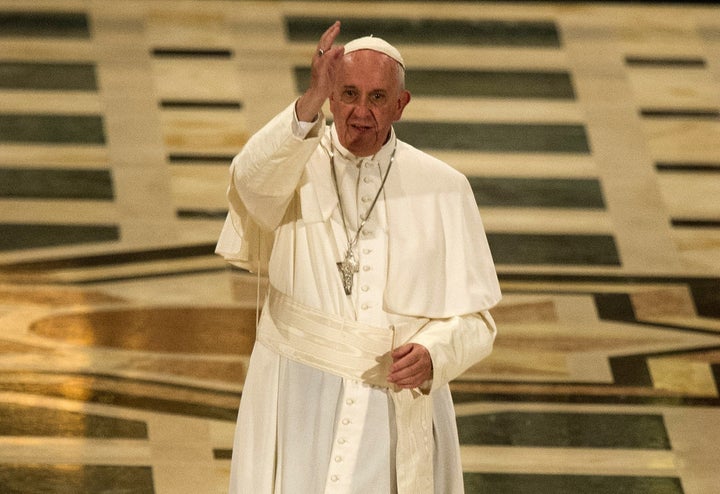 WASHINGTON -- In his address before a joint meeting of Congress on Thursday, Pope Francis praised capitalism but urged the American people to use it as a force for good for the impoverished.
"How much progress has been made in this area in so many parts of the world! How much has been done in these first years of the third millennium to raise people out of extreme poverty! I know that you share my conviction that much more still needs to be done, and that in times of crisis and economic hardship a spirit of global solidarity must not be lost," Francis said to lawmakers in the House chamber.
"At the same time I would encourage you to keep in mind all those people around us who are trapped in a cycle of poverty," he added. "They too need to be given hope. The fight against poverty and hunger must be fought constantly and on many fronts, especially in its causes. I know that many Americans today, as in the past, are working to deal with this problem."
The first Latin American pope has challenged the world to do more to address poverty, but he has faced criticism from Republicans in the U.S. as being anti-capitalist. Many in the GOP have welcomed Francis' teachings on moral and social issues, but they drew the line at his more liberal stances on climate change and income inequality.
In his speech on Thursday, the pope praised "the spirit of enterprise," but argued that it must be used for the common good.
"It goes without saying that part of this great effort is the creation and distribution of wealth. The right use of natural resources, the proper application of technology and the harnessing of the spirit of enterprise are essential elements of an economy which seeks to be modern, inclusive and sustainable," he said. "'Business is a noble vocation, directed to producing wealth and improving the world. It can be a fruitful source of prosperity for the area in which it operates, especially if it sees the creation of jobs as an essential part of its service to the common good."
He continued: "This common good also includes the earth, a central theme of the encyclical which I recently wrote in order to enter into dialogue with all people about our common home. We need a conversation which includes everyone, since the environmental challenge we are undergoing, and its human roots, concern and affect us all."
Interestingly, the pope's left-leaning politics were most evident in remarks he did not deliver on Thursday, but rather those that appeared in prepared remarks that were distributed to the media prior to his address.
In that portion, which may have been cut due to time constraints, Francis cited the preamble of the Declaration of Independence to argue that politics "must serve and promote the good of the human person and be based on respect for his or her dignity."
"If politics must truly be at the service of the human person, it follows that it cannot be a slave to the economy and finance," he had planned to say, according to the prepared remarks.
"Politics is, instead, an expression of our compelling need to live as one, in order to build as one the greatest common good: that of a community which sacrifices particular interests in order to share, in justice and peace, its goods, its interests, its social life," the pope added in prepared remarks. "I do not underestimate the difficulty that this involves, but I encourage you in this effort."
Ed. Note: This article was updated with additional remarks from the pope's speech.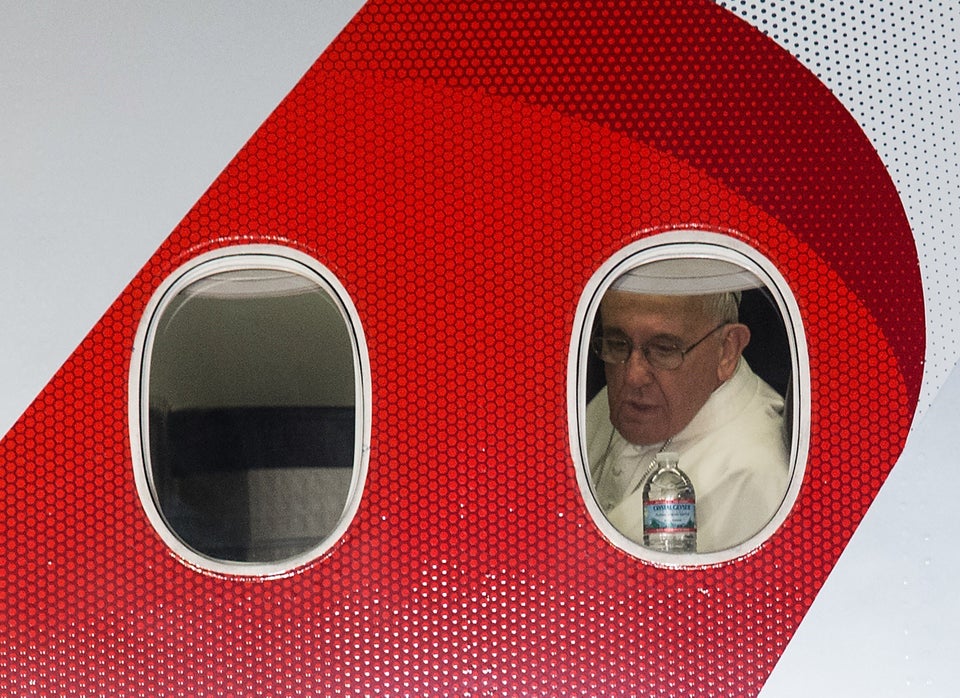 Pope Francis In The U.S.
Popular in the Community