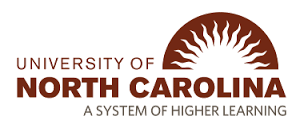 This past Tuesday circumstances changed profoundly following the ruling by the United States Court of Appeals for the Fourth Circuit in Grimm v. Gloucester County Public School Board. Gavin Grimm, a transgender student at a Virginia high school sued his school board on discrimination grounds because it banned him from the boys' bathroom. The 4th Circuit deferred to the U.S. Education Department's position that transgender students should have access to the bathrooms that match their gender identities rather than being forced to use bathrooms that match their biological sex. The ruling establishes legal precedent in every state in the 4th Circuit, including North Carolina. The National Center for Transgender Equality issued a press release stating:

This decision makes it clearer than ever that restricting trans students' restroom use is illegal under federal law, and laws like North Carolina's HB 2 are trumped by Title IX. The decision provides especially critical guidance for schools in North Carolina, which is located in the Fourth Circuit and is bound by this ruling. The court has sent North Carolina schools an important message: following HB 2 is discriminatory, harmful and illegal.
Chancellors in the UNC System should have moved immediately to greenlight policy allowing transgender people access to public restrooms that correspond to their gender identity; yet, they have done nothing. The schools they head stand in violation of federal law. Chancellor Folt and her peers at the 16 other UNC campuses now have the unilateral authority -- and the duty -- to comply with federal law. Since the Spellings' memo of April 5th, a law which was not clearcut is now crystal clear. Symbolically, Folt and other UNC chancellors can deal a lethal blow to the most pernicious provision by enforcing the law across a 17-campus system having hundreds of thousands of students, faculty and employees. Will they embrace the courage and conviction one would expect of the highest administrators at institutions of higher learning, or cower behind superficial press releases and bogus excuses?
No doubt Folt and the other chancellors are awaiting top-down approval from Ms. Spellings to give them political cover -- though the issue is one of federal law not politics. Whether out of fear, an abundance of caution or self-interest the fact remains that their schools are violating the legal rights of transgender people. For one, I am uncomfortable waiting for Ms. Spellings to huddle with her Republican handlers in Raleigh. Stakeholders in the UNC system have federal law at their back, history as their guide and the passion to do what students and faculty members in America have done best in times of oppression: dissent, disrupt and demand.
REAL LIFE. REAL NEWS. REAL VOICES.
Help us tell more of the stories that matter from voices that too often remain unheard.