Corsica is the birthplace of Napoleon Bonaparte, and like the great emperor, Corsica is small and complicated.
The island is French, but not. It's Corsican. It's located between France and Italy on the Mediterranean. Its language, history and food are a blend of the two cultures. But ask any "true" Corsican, and they will pledge their roots deep into Genoa. The Corsican language is much closer to Italian than it is to French.
Even the road signs point to that friction. Though signs are in both languages, the French is often blacked out.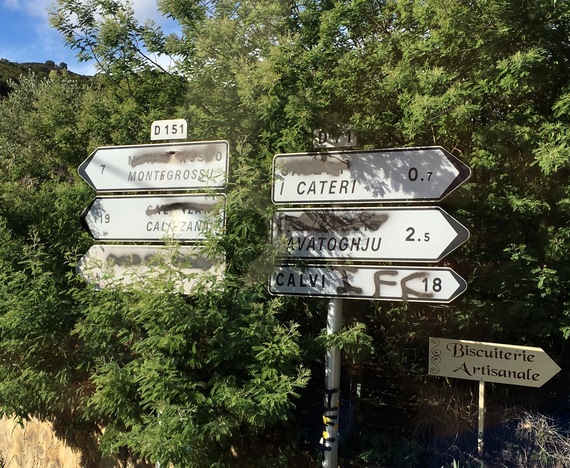 So if you are to stay on the right path here, best you follow the Corsican way.
Don't be surprised if on that path you run into hunters, shotguns in-hand, flushing out wild boar. They were everywhere when I visited.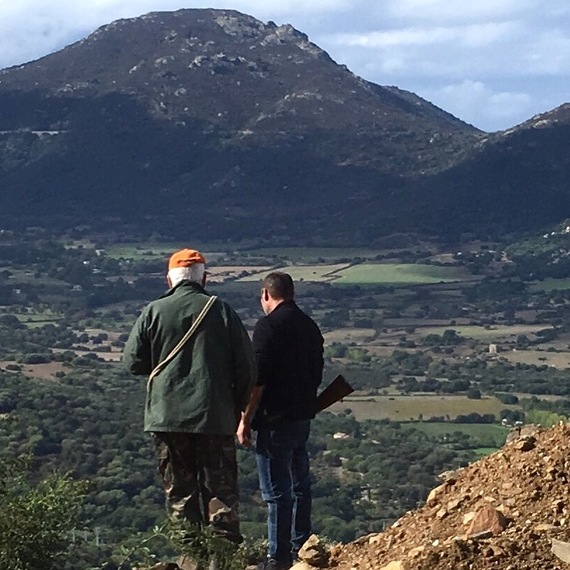 This mountainous island of thick brush and pristine beaches has amazing views. If you pull your nose out of your phone for a second, you'll catch a whiff of wild flowers and herbs in the breeze. You will for sure taste it in the local food and wine.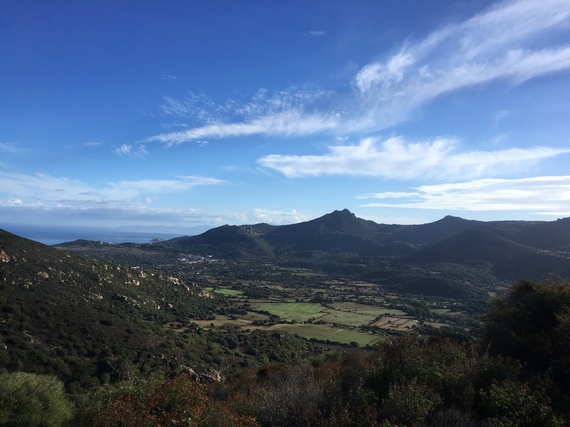 There's no way to adequately describe how different everything tastes here.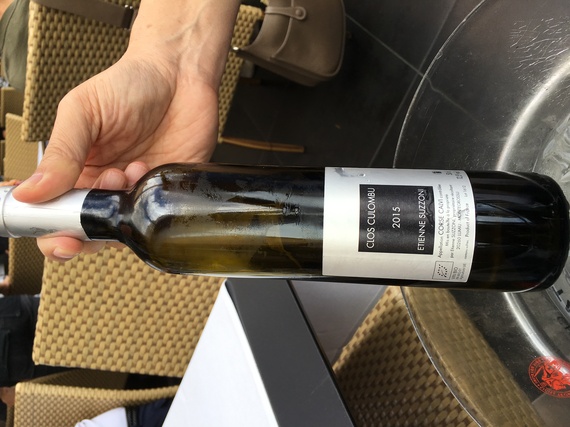 Clos Culombu vineyards (yes named after Christopher Columbus- they claim the great explorer was also born here) in Calvi makes a great Vermentino, which is the most prominent white-wine grape on the island.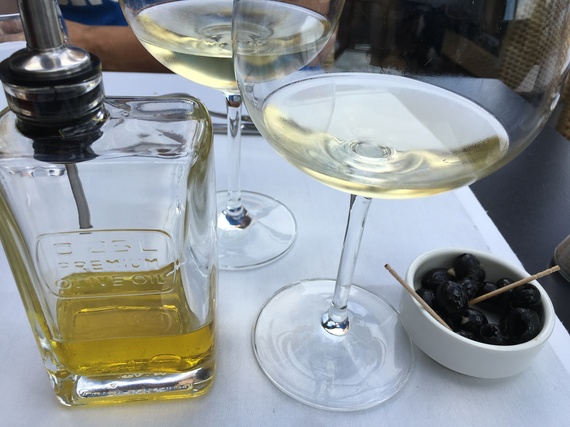 A great place to eat, with a marvelous outside patio and an ocean view is Restaurant L'Escale in ILe Rousse.
The black olives are to die for--dusted with those fabulous local herbs. Lunch here is not cheap, but worth every Euro. We had oysters, mussels, a local fish, pasta with prawns, plus a bottle of wine for a little over $100.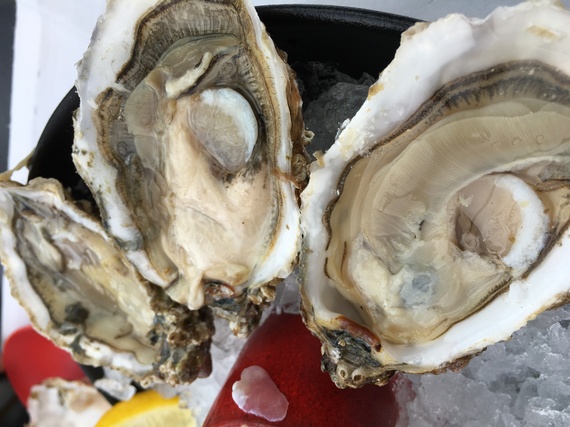 To top off our lunch, a little homemade aperitif on the house. Between my bad French and their bad English, all I can say is that it was a red liquor infused with what looked and smelled like leaves from the hillside where the boar roam free.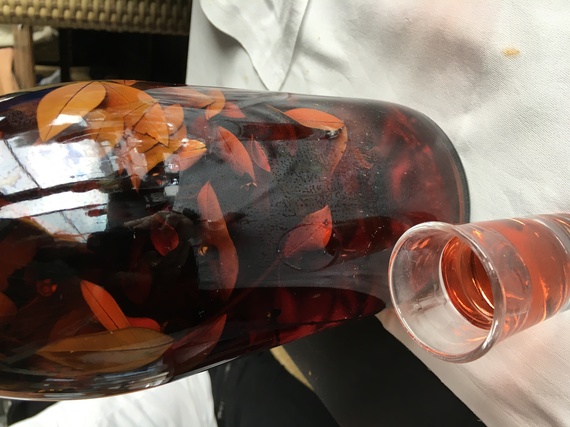 It's possible to do Corsica in a day: swim at the beach, tour a walled village, drink local wine, but why not stay awhile, and smell the flowers. Or drink them.