On Tuesday, Americans will cast their vote for the next president of the United States. For those casting their vote for Hillary Clinton instead of Donald Trump, their kids are one of the most important reasons they're #WithHer.
The Huffington Post has gathered some of the most powerful posts from parents in a secret Facebook group for Clinton supporters and reprinted them below. Some of their kids are biracial. Some have disabilities. Some are gender nonconforming. All of these are qualities that Trump ― based on his comments about people of color, people with disabilities and people part of the LGBTQ community ― does not respect. That's why these parents are voting for Clinton.
Here are 12 parents explaining why they're #WithHer.
1. For my daughter, who is gender nonconforming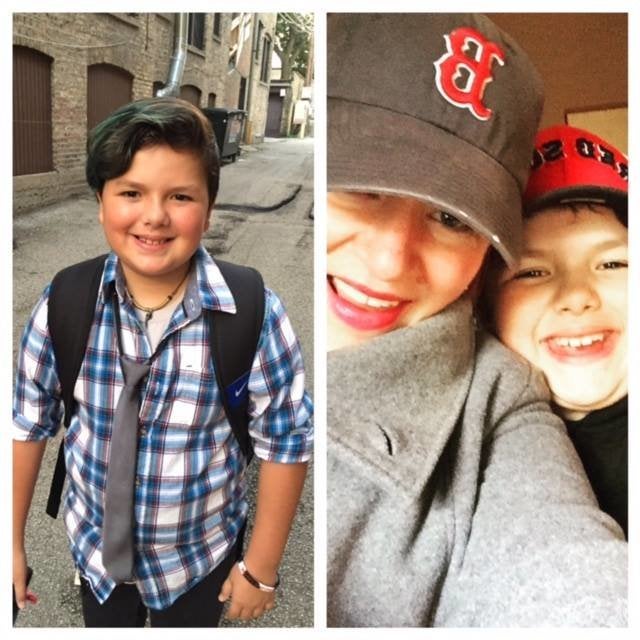 This kid, my gender nonconforming daughter. The girl I've watched adults shoo out of the bathroom with a: "The boy's restroom is over there." The kid I've watched sometimes lower her head so she won't see a person's mouth drop open when she answers their question about whether she's a boy or a girl with "I'm a girl." This kid who's asked that question in the first place from strangers who can't comprehend that what they're really doing is staking a kind of silent claim on the body of a 10-year-old. This kid who sometimes holds it because she'd rather not go to the bathroom.
"No, I don't have to go," she sometimes answers, and I can hear the fatigue in her voice, the anxiety building even when she understands I'll address any problems she encounters.
Because, on some small level, me stepping in just means she loses one more thing: her own agency, her own voice. This girl who knows she shops the boy's aisle while longing for there to be no reason for a label at all. "Why can't this all just be the kids' department?" This kid who has more worry on her shoulders, more anxiety, because she knows there are people who will never understand her even when there's really nothing to understand. This kid who has faced more ignorance and hostility than I think my heart can bear sometimes.
Being her mother has forced me to realize both how much I've taken for granted and how little I've ever pushed back. The ways in which I looked for spaces I fit into instead of creating my own. How often I shuffled off parts of myself so the path of least resistance would open up before me. What a coward I have sometimes been, and how privileged I am to be a witness to such courage.

I'm with her for many reasons, most of which are reflected in that little girl's face. A face of integrity and strength, of a person who doesn't back down, can withstand the cruelty, ignorance and intolerance of others while remaining true to herself. There hasn't been a day in my daughter's life she hasn't been exactly who she is, and I'm with her to build a world where that isn't so hard.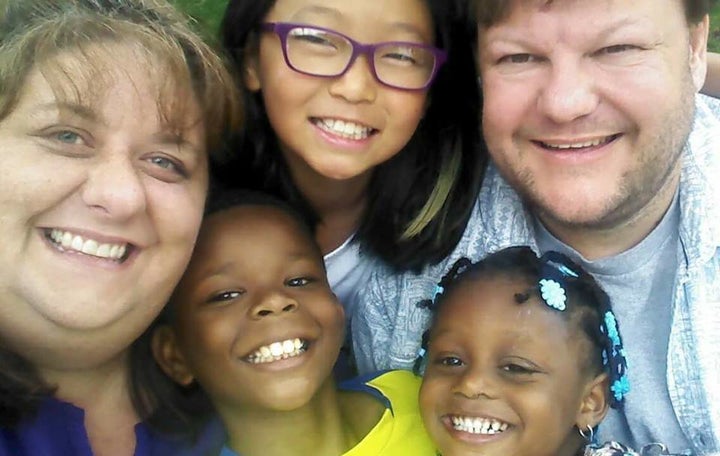 Because this is my family.
3. For my daughters, so they know their "voice matters"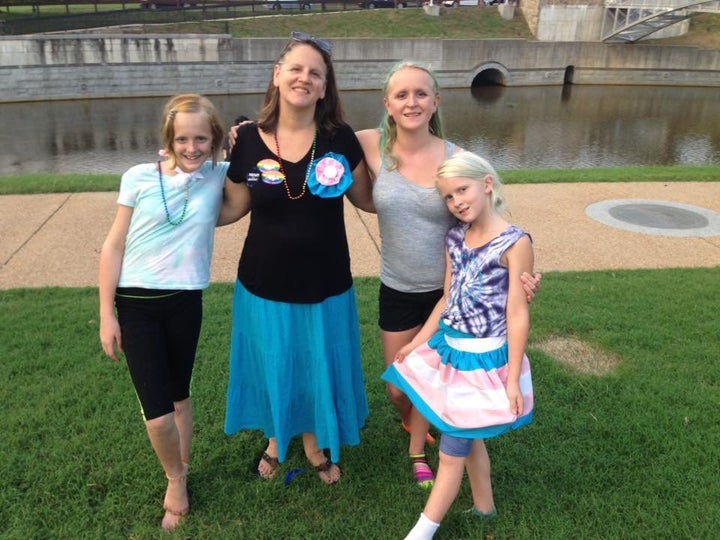 I'm with her because I have three daughters (one happens to be transgender) and I want them to know that their voice matters, their bodies are their own and they get to decide if/when children are in their future.
― Ann Vinson Zweckbronner
4. For my son, who has cerebral palsy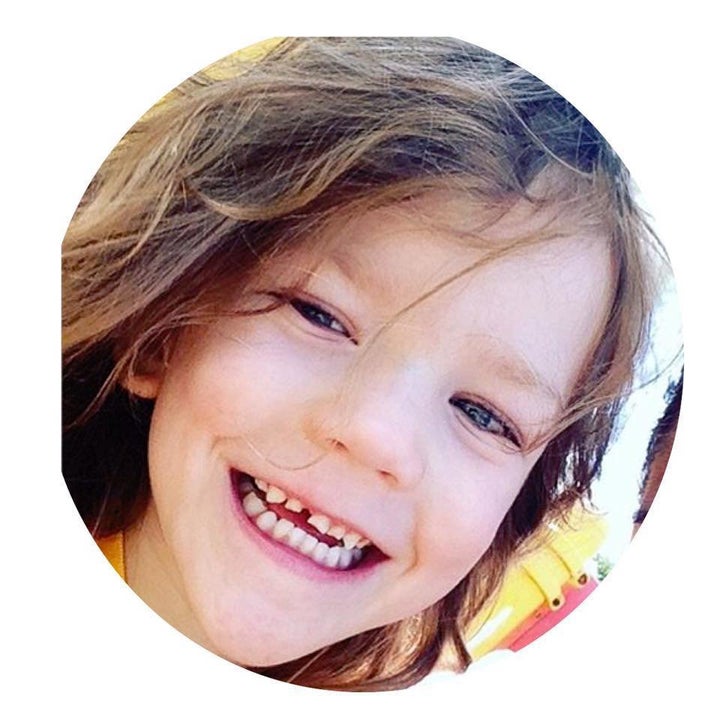 I am a mother of seven. Six of my seven children were born premature. This is my son, Herbie. He was just 3lbs at birth. He has cerebral palsy. Herbie gets therapy nine times a week and works hard to keep up with his five brothers and his sister. My husband and I tell him he can do anything his siblings do. We want him to have the same opportunities our other children do.
When Mr. Trump made fun of the reporter with a disability, I felt sick to my stomach. It was like a slap in the face. It was personal. How is my son going to have opportunities, when the man who wants to be his president makes fun of people with a disability? It's unacceptable. There are a million reasons that I'm voting for Hillary Clinton, but Herbie is my favorite one. #imwithher
5. For my kids and my "right to not be abused"
I'm a domestic violence survivor who just left a seven-year relationship eight weeks ago. I fled with my two kids and in fact, am currently staying in a DV [domestic violence] shelter. My abuser kept me isolated and paralyzed by constantly reminding me that what he was doing was his right. That I was crazy if I thought anyone would listen to me.
The programs that are helping me return to the woman I was, that are helping me heal and return to the glorious woman I'm supposed to be are in place because of HRC and other women like her. Without her I would be lost. There are a million things I could say about her opponent and what would happen to domestic violence programs across the nation should he be elected but I don't have to do that here.
I voted for Hillary today for these two.
For my freedom as a woman.
For my right to not be abused.
I'm with her, I'm here because of her, and I thank God for her every day.
6. For my daughter, who is biracial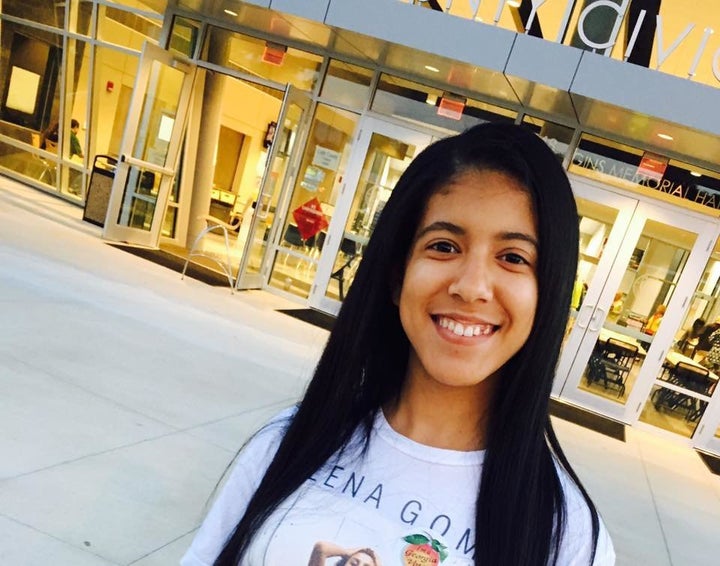 My 14-year-old biracial daughter has gone to vote with me in every presidential election since 2008 ― and she always looks forward to it. In fact, at 6 years old, she waited in line with me for three hours to see me vote for the first African-American president.
As much as she likes Obama, she will tell you that she's "loved Hillary all my life" and she was so happy to see me vote for the first female president in this country. In 2020, my daughter will be able to vote for the first time, and she's already hoping she can cast her ballot for Hillary. #proudmom #sheswithher
7. For my daughter, who has Down syndrome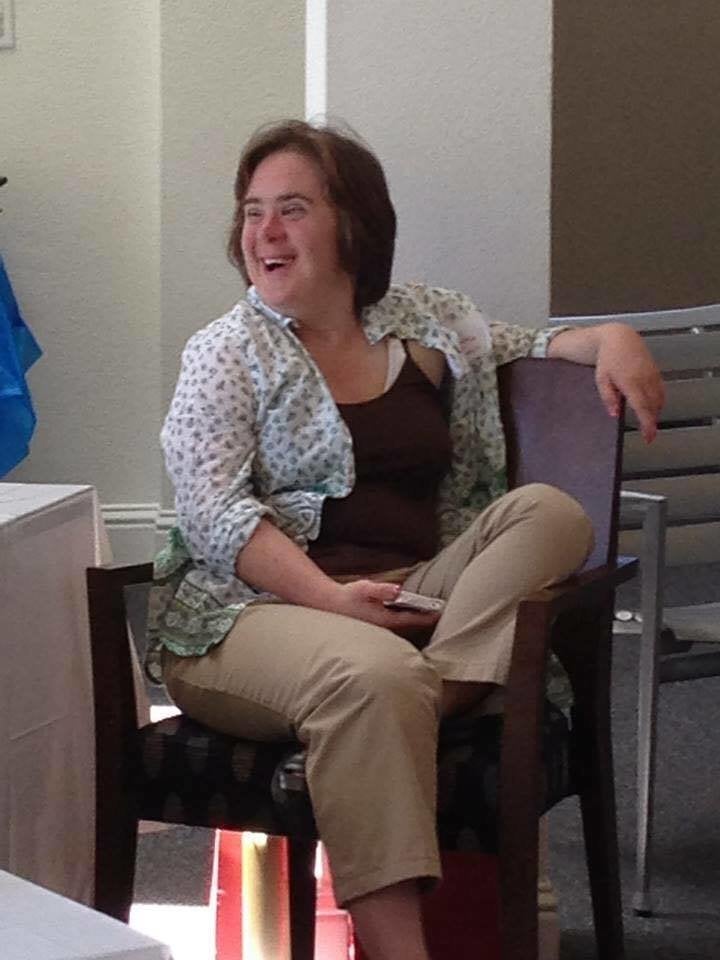 [My daughter] Katy is SO thrilled to be voting this year. She has voted in every major election since she was 18, but she fully understands the importance of this election ― especially for people "like her."
As an adult with Down Syndrome, she knows how dangerous he-who-shall-not-be-named-here would be for America in general and for her personally. Katy's vote is for Hillary Clinton!
8. For my granddaughter, who is watching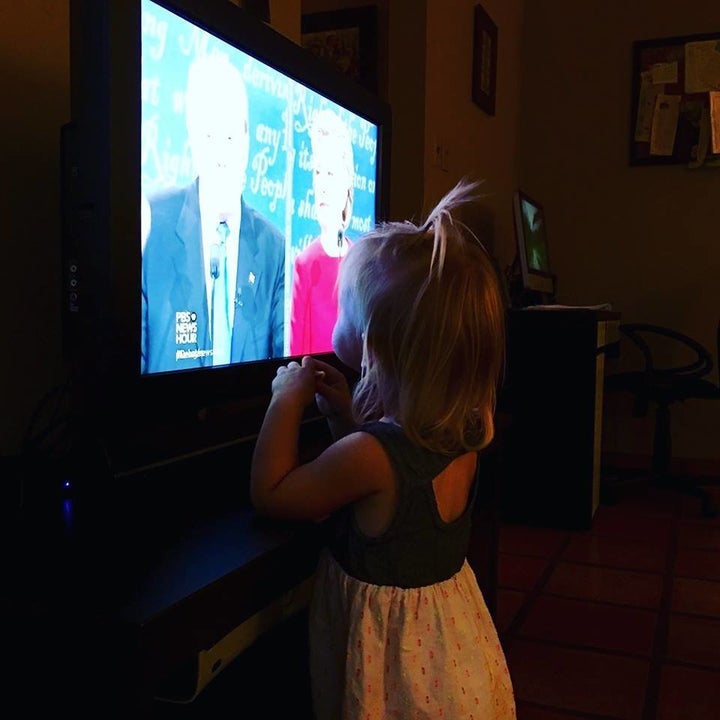 Because my granddaughter is watching. Because the future belongs to our children and their children. Because experience, strength and hope are necessary for leadership. Because of all my 64-year-old body remembers. Because my family is blended, my country is blended, and my mind is wide open.
9. For my "beautiful boys," who were fostered and adopted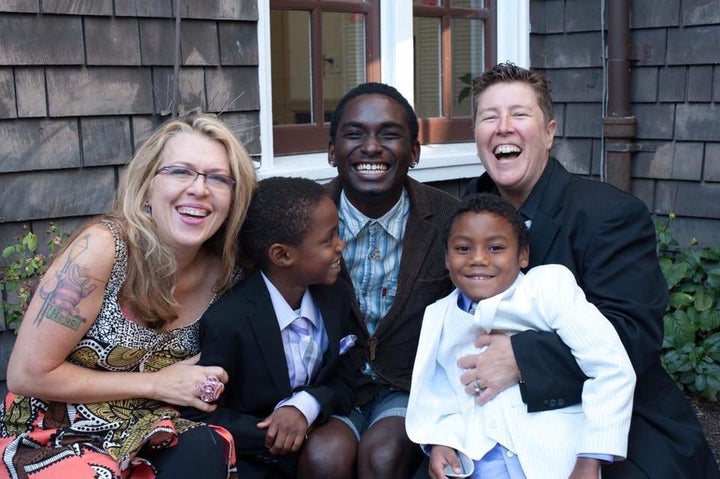 Here is me with my wife and family. We created our family via fost-adopt and our beautiful boys are the lights of our lives. We will always be with her because her work to bring about the Adoption & Safe Family Act in '97 has positively impacted our lives and directly contributed to our ability to create and support our family. For so many reasons we are with her and I am phone banking today on my day off because I can't wait to see her become President. #ImWithHer
― Jackie Rednour-Bruckman
10. For my son, who has disabilities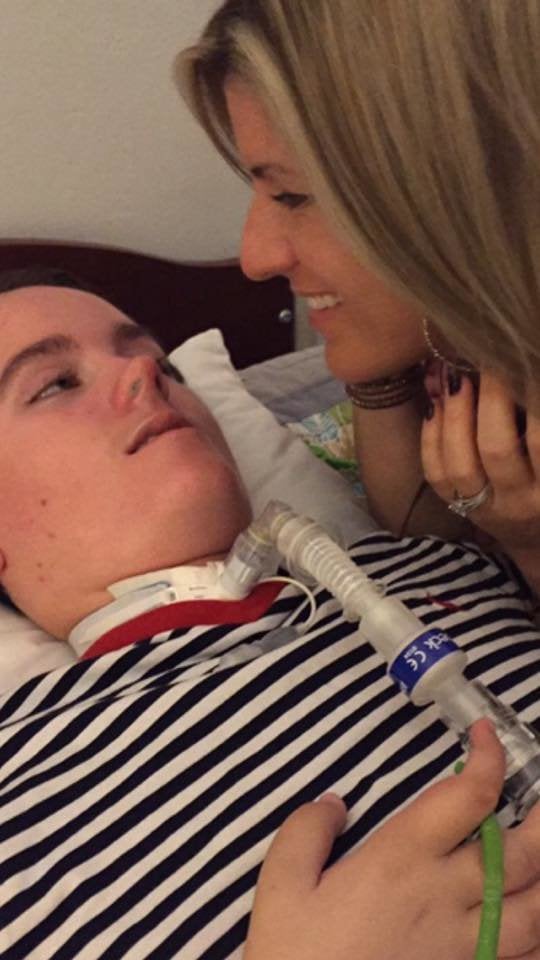 I am a registered Republican and mom of a disabled boy. During the election the Republican candidate openly made fun of a disabled man. Under no uncertain terms will I cast a vote for someone to lead with such character. I will cross party lines this election and pray that we can all move forward in love and peace.
11. For my fiancé and my future stepdaughter who feel "uneasy traveling around in a 'Trumped up' country"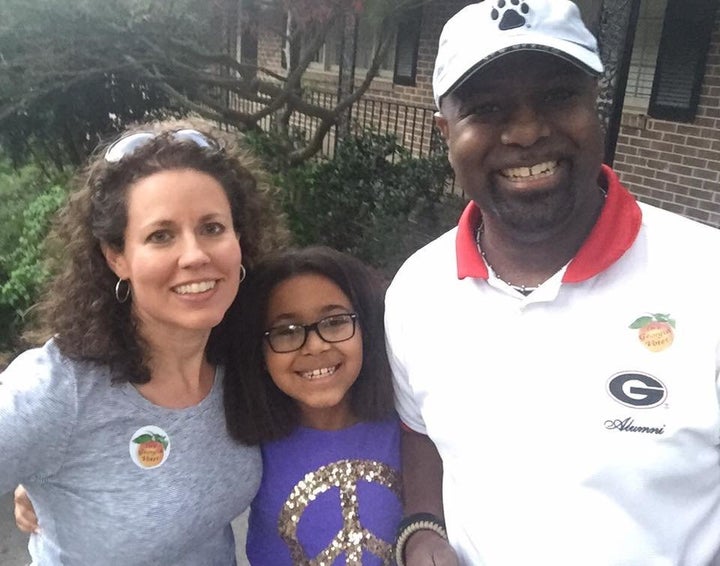 Because as a couple and a family, we feel increasingly uneasy traveling around in a "Trumped up" country.
Because we want to raise her to know that bullies are bad and women are strong leaders.
Because we all deserve a bright future.

This is my fiancé and my future stepdaughter. We currently live in different precincts, but made sure to vote early at a time we could all go together. You can see the excitement on her face to witness us both vote for a woman President and to be a part of such a momentous occasion.
#WeAreWithHer
#MakingGeorgiaBlueAgain
12. For our equal rights as a legally married couple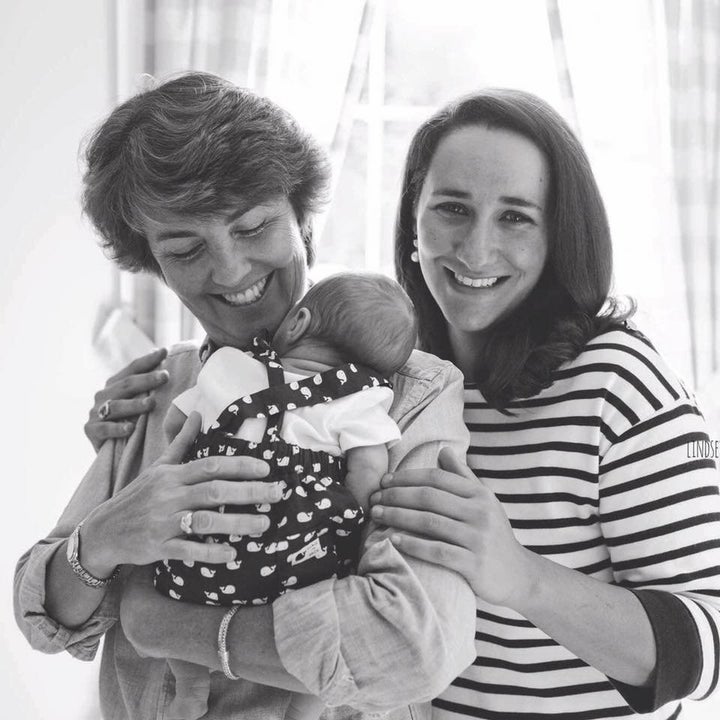 Hillary's platform is the only one that supports our equal rights as a legally married couple and family. #imwithher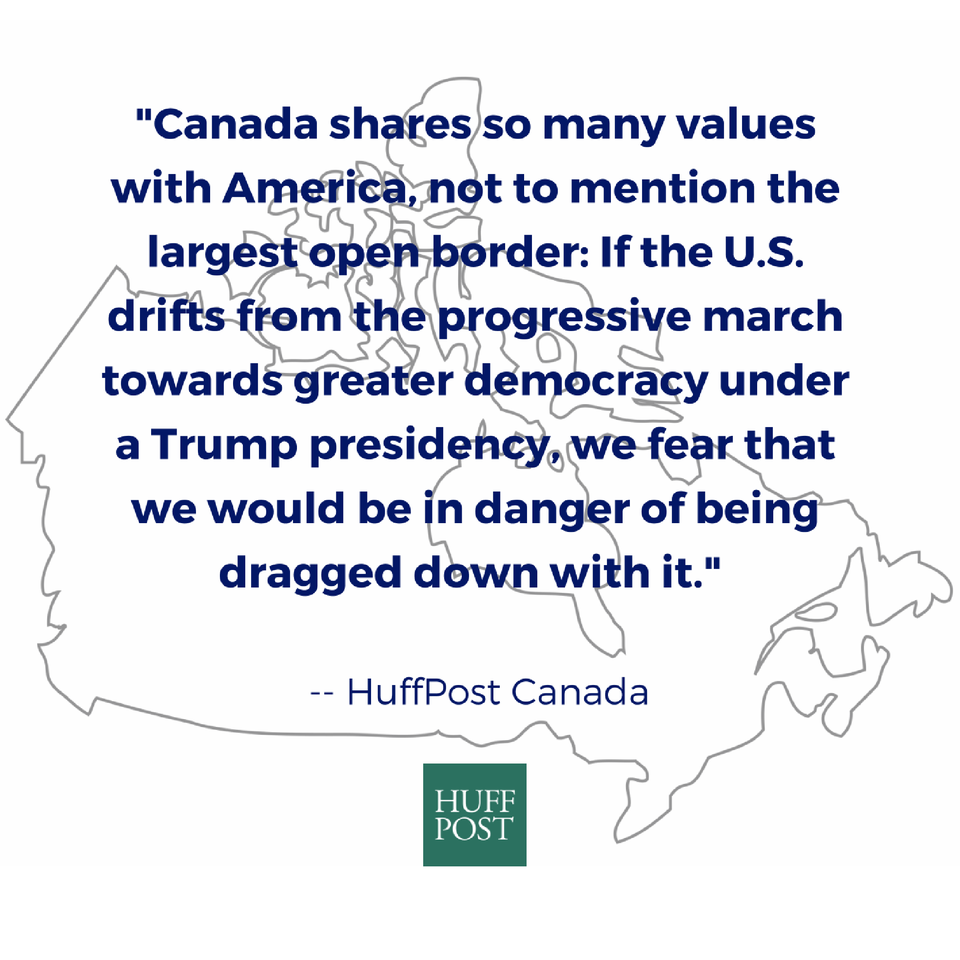 This Is What The World Finds Scariest About Trump