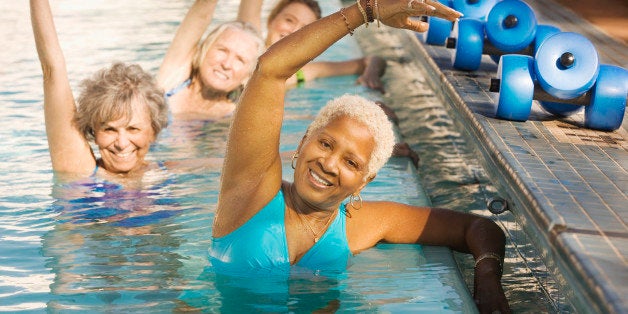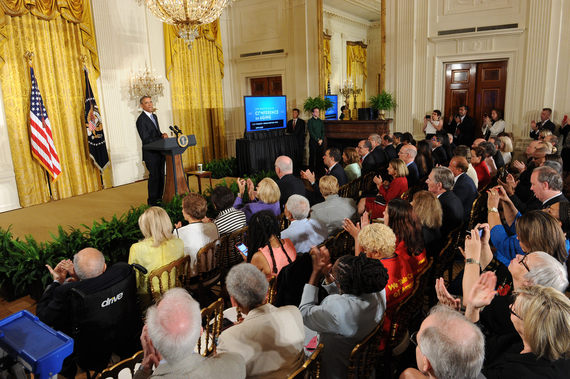 We are in the midst of an age wave, brought on by baby boomers who are changing the nation's demographics and redefining the meaning of old age. Every day, over 10,000 Americans turn 65, and the trend will continue into the next decade and beyond. As we begin the new year, it's a good time to take stock in our preparedness to deal with the needs of this growing population.
In 2015, we reached significant milestones: it was the 50th anniversary of Medicare, Medicaid, and the Older Americans Act, and the 80th anniversary of Social Security - all successful, cherished institutions critical to the health and well-being of our elderly population.
It was also the year that the White House held its sixth Conference on Aging, a decadal event that brought together seniors, caregivers, policy experts and advocates for discussions on how to improve the lives of older Americans. And it couldn't have been more timely.
The final report from the Conference has just been released, and it focuses on four areas especially important to seniors: retirement security, healthy aging, long-term services and supports, and elder justice. The report includes a number of public- and private-sector proposals, initiatives, and commitments in those four areas, including:
Retirement Security. Creating more retirement savings plan options (one-third of U.S. workers have no access to a workplace retirement plan) and requiring retirement advisers to put their clients' best interests first, ahead of their own profits.
Healthy Aging. Updating quality and safety requirements for over 15,000 nursing homes and skilled nursing facilities, and allowing Supplemental Nutrition Assistance Program (SNAP) benefits to be used for food delivery services to homebound seniors.
Long-Term Services and Supports. Ensuring that the home health industry can attract and retain paid caregivers, and extending federal minimum wage and overtime protections to many home healthcare workers.
Elder Justice. Emphasizing the need to use Victims of Crime Act (VOCA) funds to support social and legal services to underserved victims including elderly victims of abuse, financial exploitation, fraud, and neglect.
The topic that garnered the most attention during the conference was caregiving. Older Americans overwhelmingly prefer to stay in their homes and communities as they age, and participants emphasized the need for more support for both paid and non-paid (family) caregivers to enable seniors to retain their independence.
Many of the private-sector commitments involved using technology to improve cognitive function and independence for older Americans. One example is Uber's launch of pilot programs in several states to provide free technology tutoring and free or discounted rides to seniors.
And to help seniors and their families navigate the information superhighway, a new website, Aging.gov, was launched to provide a central site for government-wide information on programs and services related to aging.
The White House Conference on Aging was a timely and much-needed national conversation on the challenges of an aging society. It brought government and private industry together to collaborate on solutions. It sought to recognize the possibilities, rather than the limitations, of aging. Most importantly, it strove to find ways for older Americans to enjoy longer, healthier, more active and independent lives, and retire with security and dignity. As we begin a new year and prepare ourselves as a nation for our changing demographics, that is a goal worth aiming for.