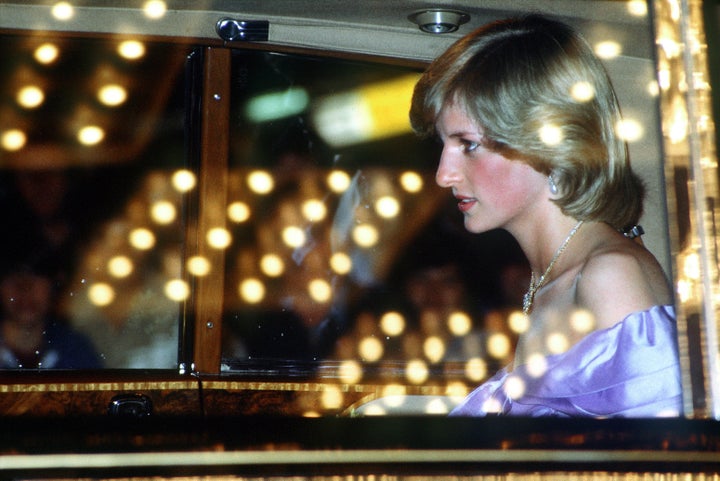 Decades ago, Princess Diana defied the taboo of postpartum depression by openly discussing her experience with the disorder in a very public interview.
In 1995, the BBC interviewed Diana for its show titled "Panorama." The now famous (and then secretive) interview is known for Diana's discussion about infidelity within her marriage to Prince Charles, but during her chat with Martin Bashir, she was also refreshingly honest about having "postnatal depression."
In the interview, Diana told Bashir that everyone "was thrilled to bits" when they learned she was expecting a boy (her son William), but that the pregnancy was "difficult." After William was born, she initially felt better. Later, she unexpectedly experienced much different feelings.
"Then I was unwell with postnatal depression, which no one ever discusses, postnatal depression, you have to read about it afterwards, and that in itself was a bit of a difficult time," she said. "You'd wake up in the morning feeling you didn't want to get out of bed, you felt misunderstood, and just very, very low in yourself."
Diana's comments about postpartum depression begin around 8:15.
Diana told Bashir she received a "great deal of treatment" for the disorder, but also felt constantly pressured to be seen as a "successful Princess of Wales," which made talking about her feelings even harder. She thought some people made her out to appear "unstable."
"People see it as crying wolf or attention-seeking, and they think because you're in the media all the time you've got enough attention, inverted commas," she said. "But I was actually crying out because I wanted to get better in order to go forward and continue my duty and my role as wife, mother, Princess of Wales."
After speaking so openly about postpartum depression, Diana explained that she had self-harmed because of the pressure she faced. When asked how her family reacted to the way she felt, she said she considered that she might have been the first person in the family to speak openly about having depression.
"And obviously that was daunting, because if you've never seen it before how do you support it?" she said.
In the essay, Teigen wrote that she thought she'd never have the disorder because she had a "great life" and all the help she could need. Being diagnosed brought her to an important point, though: "Postpartum does not discriminate."
Related