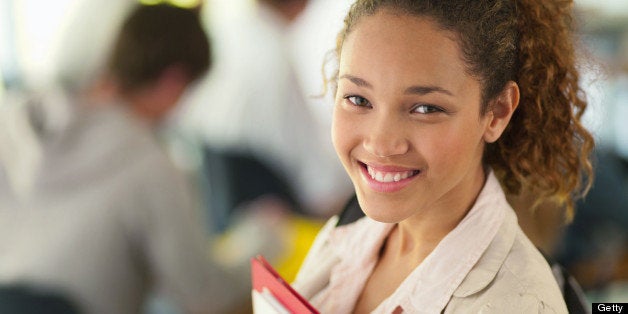 Private College Admissions Consulting is a booming industry that offers to help families navigate the often-confusing and stressful process of college admissions. Although many public universities provide application seminars, post application tips on their websites and distribute guidelines to high school counselors, the demand for applications advice often exceeds the capacities of most public institutions. Indeed, public high schools in the United States employ an average of one staff member per 500 students. In 2013, 26 percent of all college applicants -- three times as many as in 2003, hired a "private admissions consultant" or an "independent educational consultant (IEC)" to assist with their college applications.
Fee-based college advice has long been available, but where such services once catered to students with difficult cases, an uneven transcript or learning differences, now they are becoming mainstream.
Responding to public demands for greater insight and access to college, private admissions consultants offer a range of services from test preparation and college selection, to essay and interview coaching and application packaging. Some consultant businesses provide a bevy of courses and coaches. Others merely focus on the application and are small businesses owned by individuals, who may have worked in counseling, admissions or for a university in the past. Still others are new to the profession and have an interest in working with teenagers and families. Their backgrounds and experiences vary greatly from education to marketing to athletics and the arts, as do their services.
Does your high school student need a private admissions consultant? It depends on your situation. Can you afford one? It depends on the service, which can range from about $1000 to tens of thousands of dollars.
It might be helpful to understand who your consultant is and what kind of preparation he or she has. As the market for independent consultants becomes increasingly crowded, many choose to enhance their knowledge of the admissions process as well as their ability to promote their own businesses through new certification programs, which are available through many university continuing studies programs. For example, The University of California at Berkeley, Extension has two different tracks for certification. The Certificate Program in College Admissions and Career Planning is open to candidates with a Bachelors degree and requires five courses for a total of 15 semester units (216 hours of instruction). The cost is about $4000. The Professional Program in College Admission Counseling is designed for professional counselors to improve their own marketing abilities and requires either a Pupil Personnel Services (PPS) credential or master's degree in counseling. In this program counselors take two required courses for a total of eight semester units (120 hours of instruction) and pay about $2,000 (not including course materials or one-time program registration fee.
In addition to attending certification courses, some private admissions consultants have worked as admissions readers at universities. Many of their brochures will advertise that they are college application readers and can help with application writing. In most cases, this means they are temporary "external readers" hired for application season. That is, during every admissions reading period from December to February, most large universities hire temporary readers to help sort the great pile of applications. Much of the consultants' "inside knowledge" of the selection process is publicly available as well.
Here are a few key considerations in deciding to hire a private admissions consultant:
1) Your child. What are your child's needs, strengths and hopes? Does your child have an idea where he or she would be comfortable in higher education and what learning environment will be best?
2) Who is best suited to help your child with the application process? It may even be -- surprise -- you, the parent or a family member. Professional guidance neither guarantees success nor is always warranted.
3) If you feel overwhelmed by the process, or if your child has special concerns, it might help to see an admissions specialist. In this case, pick a consultant with organizational affiliations, accreditation, good recommendations and clear explanations of their services and associated costs.
4) Ethical consultants will not claim to possess some special influence or "pull" with college admissions professionals. Their assistance in application writing remains confined to stylistic, organizational suggestions, never to writing anything for the student. Most importantly, they encourage your child to write in his or her own voice -- not according to some imaginary formula for acceptance.
A number of highly critical articles, studies and books have responded to the private admissions consultant industry. One article even decries a "New Snake-Oil Industry," which it claims is "increasingly propelled by greed, it preys on the fear of families, especially parents. It's the private, for-profit college admissions consulting industry."
In Crazy U: One Dad's Crash Course in Getting His Kid into College writer Andrew Ferguson relates the anxieties of the other parents he meets who fearfully admit to him: "I don't think we have a choice" but to hire a consultant. He also doubts the self-marketing approach of one admissions consultant, especially for his shy child. Her response: "That's why it's so important to start early." (24)
However, Joan K. Rynearson, president of Higher Education Consultants Association, takes on some popular perceptions of her profession:
"The myth that independent educational consultants opportunistically prey on the fears of families is simply untrue. While a few outliers may employ such tactics, the vast majority work hard to alleviate stress by providing accurate information and guidance."
"Admission to the most selective colleges is based on a varied matrix of factors, and this is often a difficult thing for families to understand."
Working with some students as early as 10th grade, consultants, like those at IvyWise, help students build their portfolios and identities in the "soft factors" like interests and activities, in efforts to aid the admissions process.
Parents I've spoken with have differing views on the necessity of a private admissions consultant. One father in my son's USA Track and Field club has taken on the job of college counselor himself. After much research on the web and discussion with his son, he narrowed down the Division II schools with track programs for a mathematically inclined, artistic student, who wants to avoid urban schools and stay on the west coast. He and his son are in the process of applying to 11 selected institutions of higher education.
What about the application essays? More specifically, what about the "coherent message" and "packaging" that consultants offer?
He says he's found enough examples and advice on the web to get a draft going and has asked family members and friends with writing backgrounds to check the style and organization. He's convinced: Consultants are unnecessary luxuries.
In contrast, another parent was thrilled at having hired a college consultant to help her daughter apply for college. Alla Gershberg, a San Francisco real estate agent, put it this way to me. "Look, I help people buy and sell houses for a living. It's incredibly complicated to know the market, the product involved and how to position oneself as a buyer. People can do it themselves, but they are often much safer and more successful with the help of a professional." Indeed, many parents have little experience with college admissions or selection and experience the same kind of relief hiring a counselor. Ms. Gershberg feels: "$2500 was a small price to pay for peace of mind."
Can every student and parent gain such a peace of mind? Clearly, shedding light on the admissions process helps students and their families. But what can you do if you can't afford a consultant? There are many helpful websites to check out. Here are a few to start.
Related
Popular in the Community