Priyanka Chopra Jonas said she experienced a "dehumanizing" situation while working on a movie set in her earlier days.
In a new interview with The Zoe Report, the "Citadel" star recounted the uncomfortable time an unnamed Bollywood director demanded to see her underwear.
She said it happened around 2002 or 2003, while she was gearing up to play a character who went undercover.
"I'm undercover, I'm seducing the guy ― obviously that's what girls do when they're undercover. But I'm seducing the guy and you have to take off one piece of clothing [at a time]," she explained.
"I wanted to layer up. The filmmaker was like, 'No, I need to see her underwear. Otherwise why is anybody coming to watch this movie?'" she recalled.
The actor noted that the director never said this to her directly, but gave the unsavory order to the stylist in front of her.
"It was such a dehumanizing moment. It was a feeling of, I'm nothing else outside of how I can be used, my art is not important, what I contribute is not important," she continued.
Chopra Jonas explained that after two days on set, she couldn't bear it any longer and exited the project, adding: "I just couldn't look at [the director] every day."
She wound up paying the production team back with her own money to reimburse them for what they'd spent, she said.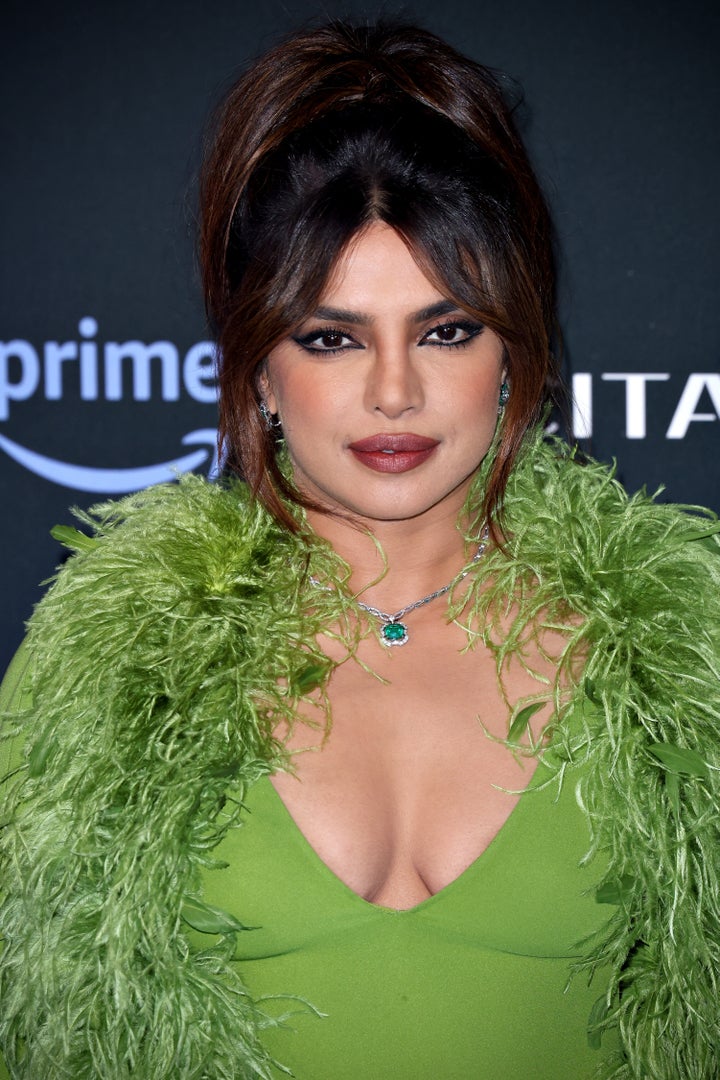 Chopra Jonas, who was a Bollywood star and crowned Miss World before she took her career to America, shared that she's since learned how to safeguard herself in the industry.
"I was 17 years old when I started doing this. I've been picked apart ― my actions, decisions have been scrutinized," she said. "I've learned how to protect myself by building barriers and walls, "[but] now that I've done this for long enough, the lines are blurring for me. The public person and the real person are kind of becoming the same."
Chopra Jonas has since appeared in popular films such as 2022's "The Matrix Revolutions" and 2017's "Baywatch." In March, she shared why she ultimately decided to close the curtains on her Bollywood career.
"I had people not casting me, I had beef with people, I am not good at playing that game so I kind of was tired of the politics and I said I needed a break," Chopra Jonas, who shares her 1-year-old daughter Malti with her husband, Nick Jonas, said on the "Armchair Expert" podcast.
Popular in the Community