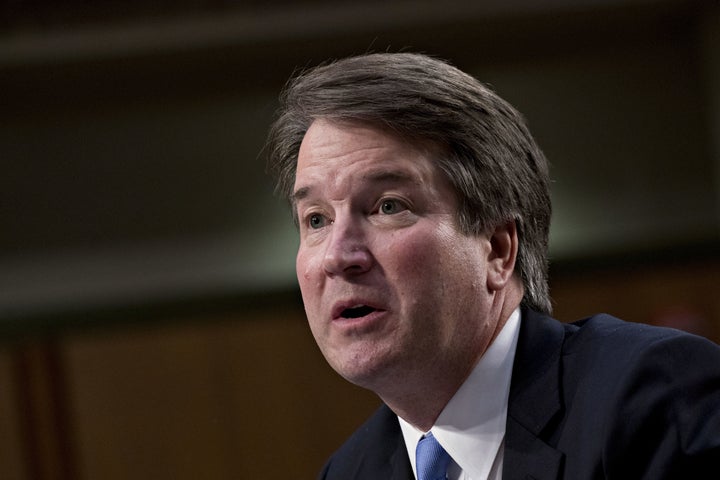 But some progressive Christians have pointed out that it's hypocritical for the leaders who have long preached "family values" to respond this way to the allegations.
Kavanaugh has repeatedly denied the allegation. 
Franklin Graham, son of the famed late preacher Billy Graham and a longtime Trump supporter, attempted to downplay the severity of Blasey's claim. He told the Christian Broadcasting Network last week that the allegation is "not relevant" because of how much time has passed and because Kavanaugh was a teenager at the time. 
"There's a lot of things that I've done when I was a teenager that I certainly am ashamed of and not proud of," Graham said in an interview last week. "People are up in arms over this like, 'Oh, this is such a disaster.' You're talking about two teenagers 40 years ago. That has nothing to do with what we're talking about today about this man being a judge on the Supreme Court." 
"And they call it sexual assault?" he added. "No, I don't believe it." 
Tony Perkins, president of the Family Research Council, has said that, although he recognizes sexual abuse is a traumatic experience, Blasey's story was "very, very suspect." 
Over the past few days, several progressive Christians have taken to Twitter to point out that the evangelical leaders who are dismissing Blasey's sexual abuse allegation are often the same conservative voices that rail against queer love and preach a purity culture that shames people for any kind of premarital sexual activity.
Conservative Christians often claim that their interpretation of the Christian sexual ethic is the only correct one ― delivered straight from heaven and unchanged for 2,000 years. But at the same time, some evangelicals appear willing to support powerful leaders who don't subscribe to that ethic ― giving out "mulligans" for actions they would typically condemn as immoral.
"They always said 'the world' would not understand our sexual ethic because 'the darkness cannot comprehend the light,'" Evans continued. "Maybe the world just doesn't get a sexual ethic in which being gay is a sin but chronic infidelity, sexual assault, & 'pussy-grabbing' are just guys being guys."
Read on to see how other progressive Christians are calling out the hypocrisy of leaders who are dismissive of Blasey's allegation. 
Calling all HuffPost superfans!
Sign up for membership to become a founding member and help shape HuffPost's next chapter
BEFORE YOU GO
PHOTO GALLERY
Christian Women On Feminism