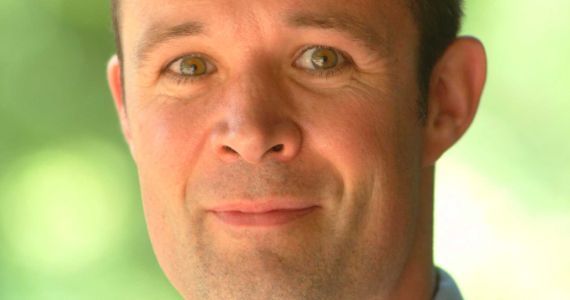 For centuries cod was so abundant off the coast of Newfoundland that a scoop through the waves with a basket would land a decent catch. Fishing was one of the last industries to modernize during the Industrial Revolution, but when it did, it soon caught up. As sail gave way to steam and then diesel, too many boats were soon chasing too few fish.
By 1992 Grand Banks cod was at 1 percent of its original biomass. The stock had collapsed, and the only sensible response was the introduction of a moratorium on cod fishing, which devastated eastern Canada's largest industry overnight, taking the region's major source of income with it.
In 1997, while this crisis unfolded, the Marine Stewardship Council (MSC) was founded through a partnership between the World Wildlife Fund and Unilever, at the time the world's largest purchaser of frozen white fish. For Unilever it was quite simple: If stocks were not fished sustainably, there would be no more Captain Birdseye, no business and no profits.
MSC was established to develop a market-based solution to an environmental problem at a time when the concept of social enterprise was still emerging. Supported by a broad coalition of stakeholders, MSC developed its standard for environmentally responsible and sustainable fishing, which is now the most recognized program for assessment of sustainable fisheries.
With leadership from our partners and supporters, MSC is driving real and lasting change in the way our oceans are fished as markets increasingly demand traceable and sustainable seafood choices. There are now 240 fisheries certified and a further 103 in assessment, landing over 10 percent of the annual wild harvest taken from our oceans each year.
For the MSC program to work, there has to be an economic case that rewards good practice and incentivizes improvement, and an ecological case demonstrated by changes on the water, when needed, which is ultimately what this is all about. The engine for this transformation is the market.
The evidence in support of this approach is increasing and is illustrated perfectly by the findings of a number of recent, independent evaluations of the South African hake fishery. These studies indicate that the fishery was able to use its certification to gain new export markets -- now worth in excess of $187 million -- and secure the livelihoods of some 12,000 people. At the same time, improved fishing practices have led to a 90-percent decline in seabird mortalities and the preservation of natural refuges for hake.
The market for certified and labeled seafood is now in excess of $4.8 billion, with over 25,000 individual labeled products available in over 100 countries. Major retail supporters around the world include Walmart, Whole Foods, Carrefour, Metro, ALDI, Lidl, Sainsbury's, Waitrose and Aeon. The use of MSC's consumer facing eco-label is also expanding rapidly in food services. McDonald's, for example, now uses MSC's eco-label on all fish sold in their 22,000 restaurants in the U.S.A., Canada and throughout Europe.
However, much remains to be done. The Food and Agriculture Organization of the United Nations estimates that over 80 percent of global fish stocks are fully exploited -- being fished as hard as they can be -- or overfished. The pressure on this valuable and renewable resource has never been greater. Seafood provides nearly a fifth of our animal protein needs, and for a billion people on this planet, it provides their only or main source of animal protein. While there is no silver bullet to the global challenge of overfishing, a market-based program like the MSC has an important part to play to ensure that future generations can continue to enjoy the bounty of our oceans.
All of us, individually as consumers, can also be part of the solution by demanding certified sustainable seafood choices. Our demand rewards those fisheries that have demonstrated their good stewardship of the oceans and other seafood businesses around the world that share our vision of healthy and productive marine ecosystems that will last long into the future. We can all contribute to this transformation.
Related
Popular in the Community