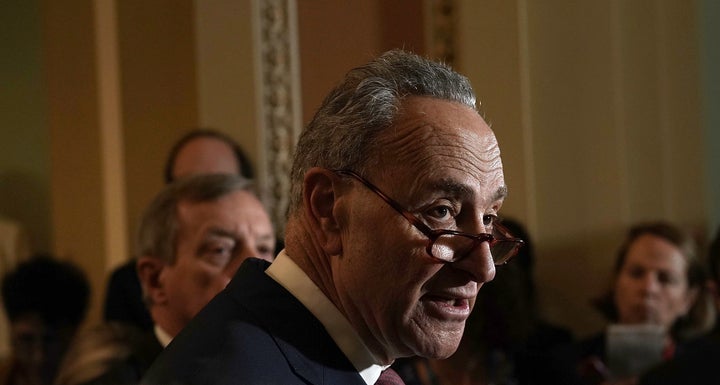 Second-tier bank regulatory jobs aren't usually a major battleground within the Democratic Party, particularly when Republicans control the White House. No matter who ends up getting these posts, Democratic nominees won't be able to write tough new rules or approve stiff penalties against corporate America. Appointees get seats at important tables, but with Republicans in charge of major agencies, they have little policymaking power.
But Donald Trump isn't an ordinary Republican president, and the financial crisis of 2008 taught Democrats the value of committed watchdogs. Even if whistleblowers can't make policy, those with access to important financial information can highlight abuses. Even ostensibly minor posts can serve as a springboard to top-level oversight jobs. And let's face it: With Republicans in control of all three branches of the federal government, there just aren't many ways for Democrats to exercise power in Washington.
So liberal activists and wonks have made it a priority to give Senate Minority Leader Chuck Schumer (D-N.Y.) an earful on his recommendations for slots at the Federal Deposit Insurance Corp., the Federal Trade Commision and the Securities and Exchange Commission ― posts which party leaders have in the past shrugged off as relatively harmless opportunities to curry favor with industry lobbyists.
Left-leaning groups are eyeing two vacant slots on the FDIC's board of directors. And according to a source familiar with the nomination process, Schumer will recommend that Trump select the board's chairman, Martin Gruenberg, to fill one of the board slots when his current term at the helm expires.
Thus far, Schumer's record on appointments during the Trump era is mixed. Progressives cheered his recommendation of Rohit Chopra for the FTC last year, but Sen. Tammy Baldwin (D-Wis.) temporarily blocked his pick for SEC commissioner, Robert Jackson Jr., arguing that he was too friendly with activist hedge funds and private equity firms. Jackson has since sided with Republican commissioners on at least one major vote, earning the ire of outgoing Democratic Commissioner Kara Stein ― who Schumer will have ultimate say in replacing later this year.
The Gruenberg pick signals that Democrats have decided to postpone the real fight over the FDIC board for another day.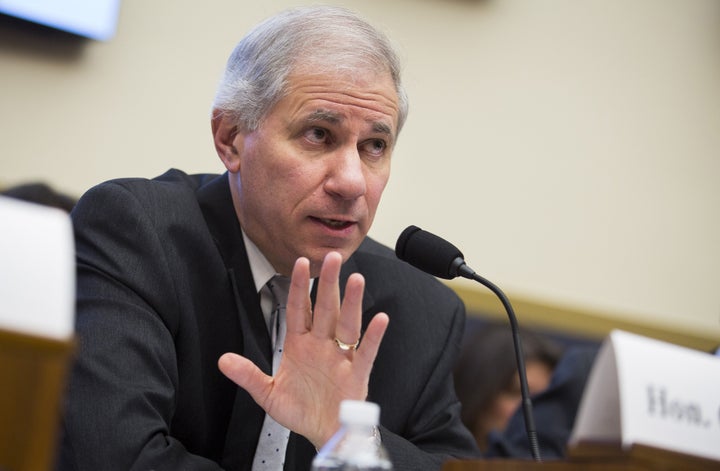 Gruenberg has assembled a solid but unremarkable record running the FDIC since 2011, largely overshadowed by two Republican appointees. His predecessor, Sheila Bair, was widely considered the toughest bank regulator to serve during the administrations of Presidents George W. Bush and Barack Obama. Meanwhile, former board member Thomas Hoenig was a rare, outspoken GOP critic of too-big-to-fail banks.
"I hope they have good reason to believe that Gruenberg understands how his role now shifts from wielding power diplomatically into being a witness and, when needed, a whistleblower," said Jeff Hauser, director of the Revolving Door Project at the Center for Economic and Policy Research, a liberal-leaning think tank.
Privately, several progressive bank watchdogs in Congress and at liberal think-tanks say they are saving their energy for Schumer's recommendation for the other FDIC board position. Schumer hasn't settled on a timeline for his pick for that job.
Trump technically doesn't have to follow Schumer's lead on the nominations, but based on Capitol Hill convention, he almost certainly will. Presidents typically defer to the opposing political party's preferences on minority posts at three- and five-member commissions like the FDIC, and there are no indications that Trump plans to make an issue of these nominations.
Though left-wing activists have long criticized "Wall Street Chuck" and his fundraising appeals to the banking sector, Schumer has a powerful pragmatic streak. He has repeatedly supported populist firebreathers when it serves Democratic Party interests. Sens. Elizabeth Warren (D-Mass.), Sherrod Brown (D-Ohio) and Jeff Merkley (D-Ore.) ― the loudest big bank critics in the upper chamber ― were all Schumer recruits as candidates.
Gruenberg's record at the FDIC is similarly complicated. Progressives welcomed his opposition to a recent push from the Federal Reserve and the Office of the Comptroller of the Currency to ease capital requirements on the biggest banks. But when a handful of Senate Democrats began working with Republicans to scale back Dodd-Frank rules on everything from racial discrimination in the housing market to capital requirements on banks with up to $250 billion in assets, neither Schumer nor Gruenberg spoke out against the effort.
The resulting legislation is expected to clear the House and be signed into law by Trump.
Late last year, the FDIC inspector general dinged Gruenberg for his agency's sluggish response to over 50 data breaches that took place in 2015 and 2016, finding that it took an average of more than nine months to contact the hundreds of thousands of individuals whose personal information may have been compromised. But unless Republicans take issue with Gruenberg's record on cybersecurity, his nomination should glide through.
Popular in the Community