WASHINGTON - A troubling new report on youth and policing in McKinney, Texas -- the Dallas suburb where an officer was filmed shoving an African-American girl to the ground at a June pool party -- found that police officers in the McKinney Independent School District ticket and arrest black students at much higher rates than other students.
The report, released Wednesday, reveals a startling racial disparity in the way local authorities handle school discipline. Though black students only comprise 13 percent of the district's student population, they received about 36 percent of all tickets issued by school resource officers -- who are chosen from the ranks of the McKinney police force -- and accounted for 39 percent of all arrests.
The nonprofit group Texas Appleseed compiled the school discipline data by using open records requests, tracking disciplinary actions taken between January 2012 and June 2015.
African-Americans were also suspended at a much higher rate than white students during the 2013-2014 school year. Black students received 30 percent of in-school suspensions and 38 percent of out-of-school suspensions in the district that year, the report revealed. Research has long shown that being suspended from school, even just once, greatly increases the chances that a student will drop out of high school.
"McKinney's extreme and inequitable school discipline measures mirror the larger problems sweeping communities throughout the nation where inadequate training and racial bias have led to inappropriate and even deadly responses by police in response to minor incidents," wrote Deborah Fowler, executive director of Texas Appleseed, in a statement on Wednesday after the report's release.
The McKinney police force's interactions with young people drew national attention earlier this summer, when officers brutally broke up a teenage pool party. A video of the incident, which can be seen below, showed Cpl. Eric Casebolt pinning a bikini-clad girl to the ground and drawing his service weapon to chase after unarmed partygoers. Casebolt later resigned from the department.
"This new data, combined with the recent incident involving Officer Casebolt, make one thing very clear -- the McKinney Police Department does not adequately train its officers to interact with children," Fowler said.
On Tuesday, a group of advocates led by the NAACP Legal Defense and Education Fund and Texas Appleseed sent a letter to McKinney ISD Superintendent Rick McDaniel, the school board and Police Chief Greg Conley. The letter demanded that police assigned to McKinney schools receive more youth-focused training, and urged the school district to adopt new training protocols for officers assigned to schools.
Earlier this year, Texas Gov. Greg Abbott (R) signed a bill requiring special training for school resource officers placed in school systems with more than 30,000 students. McKinney ISD, which has around 25,000 students, is not legally subject to the new training rules, but advocates nonetheless called on the district to adopt them.
"We would like to see schools that choose to employ police officers implement training on de-escalation techniques, child development, implicit bias and other measures to deter the use of excessive force by police in schools and end the disproportionate targeting of African-American students for arrests and expulsions for minor offenses," said Janel George, senior education policy counsel at the NAACP Legal Defense and Educational Fund, in a statement Wednesday.
McKinney ISD did not return The Huffington Post's request for comment on Tuesday afternoon. The McKinney Police Department told HuffPost late Tuesday that Conley had been in meetings all afternoon, and had yet to review the letter from advocates.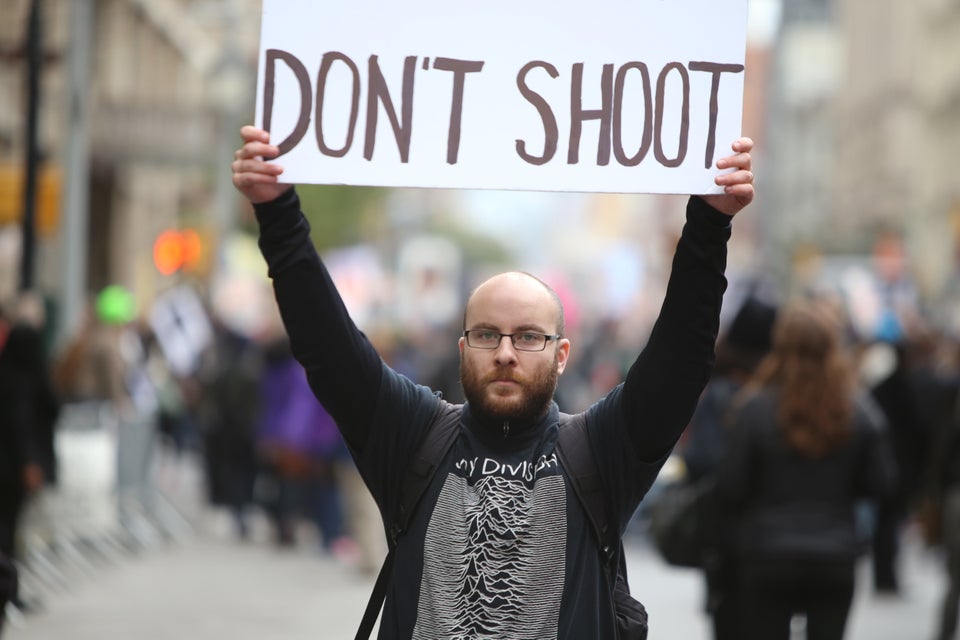 Police Brutality
Popular in the Community