Evangelical pastor Rafael Cruz, father of shutdown dramatist Sen. Ted Cruz (R-Texas), served up a stemwinder this week, laying out God's positions on the death penalty, guns in schools, gay marriage, communism and Senate Majority Leader Harry Reid (D-Nev.), all in an impassioned 45 minutes.
The Cuban-American creationist quoted Bible verses that he said described God's hardline position on capital punishment. "You know, the Bible is so clear," he said. "Go to Genesis chapter nine and you will find the death penalty clearly stated in Genesis chapter nine ... God ordains the death penalty!"
He brushed off "all these people that want to come home with their violins to tell you, 'Oh, we need to show mercy,'" declaring that the death penalty rightly shows no mercy.
On the subject of mass shootings on school campuses, Cruz blamed Democrats who have lobbied for gun control in response to the atrocities.
"Look at all the massacres that we've had in the last year or two that the left is using to try to tell us that we need to control guns. Every one of those was in a gun-free zone," Cruz said, amid exclamations of "Amen!" and "Exactly!" from the audience.
"You want to eliminate school massacres? Have the teachers carry [guns]! … How stupid can you be?" Cruz said. An audience member answered, "It's doggone stupid!"
Cruz also spoke at length against same-sex marriage, arguing, "It was Adam and Eve, not Adam and Steve."
He said the legalization of gay marriage would lead to a deluge of hate speech claims.
"After this homosexual marriage law gets passed, do you know what the next thing that is coming very soon is? ... Hate speech," Cruz said. "You preach Romans chapter one in your church, you're going to be called before a court for hate speech. Now what are you gonna do? Are you going to take that page and cut it out of your Bible? Because it's not politically correct? So it's going to come to a head."
More broadly, the senator's father warned that "social justice very quickly leads to socialism and ultimately communism." He squeezed in a jab at the National Rifle Association's past support for the Senate majority leader, asking, "How can you call yourself righteous and go endorse Harry Reid?"
The event at which Cruz spoke was sponsored by the gun rights advocacy group OK2A and the anti-government Tulsa 9.12 Project.
Before You Go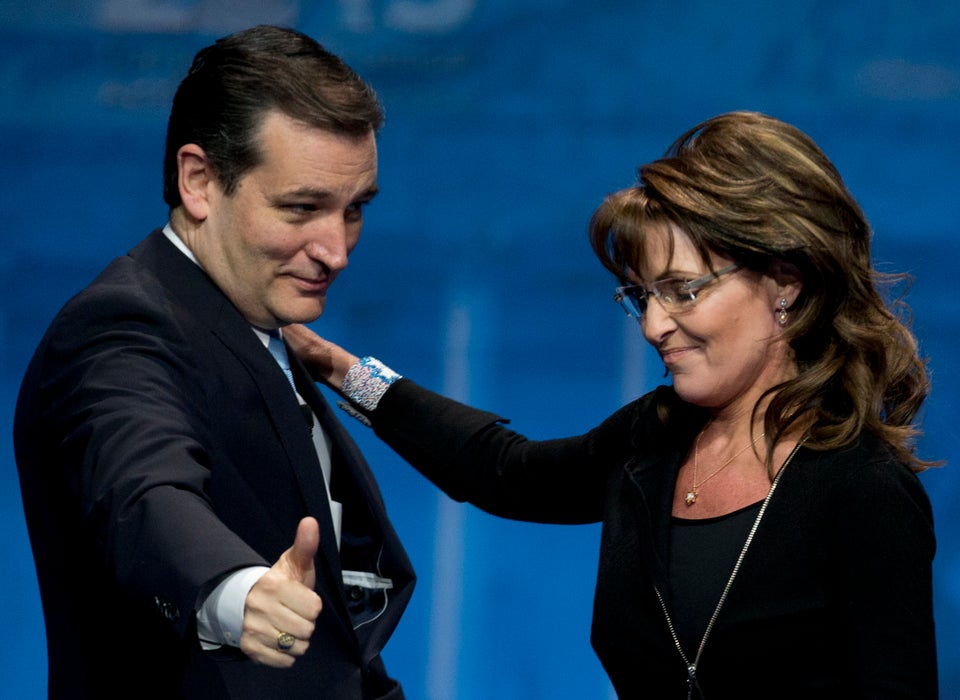 Sen. Ted Cruz
Popular in the Community