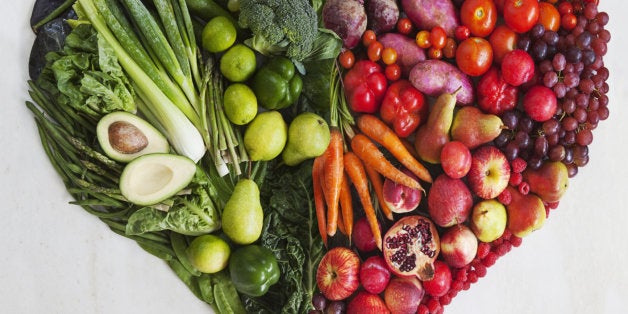 In My Hungry Head, the highly successful binge eating program created by MaryBeth Sherrin, she gives two guidelines for eating that I feel are a great place to bring the mind to when we begin making lifestyle changes that lead to weight loss, weight maintenance and overall health. The guidelines are: You can eat anything you want in moderation as long as 1: it does not make you feel out of control and 2: it does not make you sick.
Do you know the experience of being out of control and do you know what it is like to feel sick? We all have a starting point for each one. What I have found is that as I work with these guidelines, my experience of each is refined and honed. What I considered to be out of control is much different now than when I began my journey. I used to have to eat the whole bag of Chips Ahoy when I was in my early 20s. Now, for instance, if I eat rice and I start fantasizing about pancakes, I know that the rice kicked up my sugar cravings. It used to be anout not being able to control my eating, and now it is more about not being able to control my mind.
"Feeling sick" also was something very different when I began this journey. When someone has been used to feeling sick for a long time, they make see feeling sick as normal. Does eating certain things, or combination fo things make you bloated, gassy, crampy, tired, cranky? Do you see any correlations between overeating and your energy level? For instance, when I was eating a lot of sugar and refined flours, I had 2-3 sinus infections each year. I did not see that as being sick, but as something that just happened to me. I mean, people get colds in the winter, right? It occurred to me, after a bout of very strong antibiotics to kick an sinus infection, that maybe this was not something I needed to tolerate and I found that as I reduced my sugar intake, I got less and less sinus infections. As of today, I have not had one in 4 years. That is miraculous to me. The better I feel the higher the bar for what feeling healthy means. The last time I had a sinus infection was after a very sugary Christmas holiday. At that point, I got it, I understood, in my mind, that my body was getting sick from sugar. Now, I know that when I eat sugar, I get sick and I can be mindful of that. For me, sugar is also something I cannot even have in moderation because of the first guideline: it makes me feel out of control.
What "control" means to me has gone through several permutations also since I began working with it. What does it mean to feel out of control? I can't stop when I start? I can't stop thinking about it even when I am not doing it? I am triggered emotionally by it in a way that makes me feel out of control? There are many layers here. My current understanding for myself of this guideline is: if the food occupies my mind beyond the time I am preparing it and enjoying it in an obsessive way, then I am not in control because it is controlling my mind.
Not that I want to control everything, but being someone who used food to control many things in my life, it is so much freedom for me to not have that factor into my choices, my living and my relationships.
The relationship I want to have with food is this: I want enjoy preparing and eating my meals and then when I am done, I want to go live my life to the fullest. I want the food that I eat to give me the energy and nutrition to keep my body healthy and allow me to use my life force for the greatest good. And, as a farmer, I want to be a steward of the land and grow food that benefits my body, the earth and my community. This is the wish I have for you too. It is great to be on the other side.
Marybeth Sherrin and I have launched the My Hungry Head website and our book release is May19th! Please visit us, join our Facebook Community and begin to calm your hungry head!