 In Ohio and 30 other states, a man who impregnates a woman through rape can successfully sue her for child custody and visitation rights. While there is a bill currently pending in the Ohio State Senate that would block attackers' parental rights, it has been stalled in the Criminal Justice Committee since it was introduced in January.
On Wednesday, three Ohio State University students with the reproductive rights organization Choice USA will deliver a petition to State Sen. John Eklund (R), chair of the Criminal Justice Committee, demanding that he advance the bill. The petition, created by the progressive advocacy group Ultraviolet, has already collected 60,000 signatures.
"No survivor should have to worry that her attacker is going to sue her if she becomes pregnant and has a child because of the rape," the petition says. "No one should have to spend a lifetime tethered to their rapist, especially if it means watching a violent offender raise your child. But this is a potential reality for the 32,000 women who become pregnant from rape each year."
Eklund did not immediately respond to a request for comment.
Since convicted rapist Ariel Castro held three women captive in his basement for 10 years in his Ohio home, repeatedly raping them and impregnating one, multiple Ohio state lawmakers have introduced bills that would protect rape survivors from child custody lawsuits. Castro had asked for permission during his trial to see the 6-year-old girl he fathered by sexual assault.
State Sens. Nina Turner (D) and Charleta Tavares (D) introduced a bill in January that would allow rape survivors to file a court claim blocking the custodial rights of their rapist. It would also free a woman from having to seek her attacker's approval in order to place the child up for adoption.
"Every day, rape survivors struggle to cope with the long-term effects of their assault. Without any legal protections in place to prevent rapists from seeking custodial rights, Ohio is allowing assailants to continue to torment their victims rather than protecting survivors and their children," Turner said.
The bill is currently stalled in the Criminal Justice Committee, while a different but related bill is moving forward. That bill, introduced by Reps. Nickie Antonio (D) and Kirk Schuring (R), would block parental rights for men who pleaded guilty or are convicted of rape, but still require them to pay the woman child support. It passed in the Ohio House of Representatives in January and has been referred to the Senate.
"Both of these bills deserve to be vetted through the legislative process so that survivors in Ohio have the strongest set of protections possible," Turner told Huffpost in an email.
The main difference between Turner's and Antonio's legislation is that the latter bill only protects rapists who have been convicted of rape or plead guilty. Turner's bill, on the other hand, would allow women to present evidence to a judge that she had been raped, even if the rape had not resulted in a conviction.
Ultraviolet and Choice USA are hoping the petition will pressure Eklund to dislodge Turner's bill and advance it to a speedy vote.
"The fact of the matter is, more than half of rapes are never reported, and 97 percent of rapists never spend a minute in jail," said Karin Roland, campaign director for Ultraviolet. "Setting the bar at conviction doesn't do much for the vast majority of rape survivors, and it's not an adequate way to protect survivors from being tethered to their rapists for a lifetime."
Support HuffPost
The Stakes Have Never Been Higher
Before You Go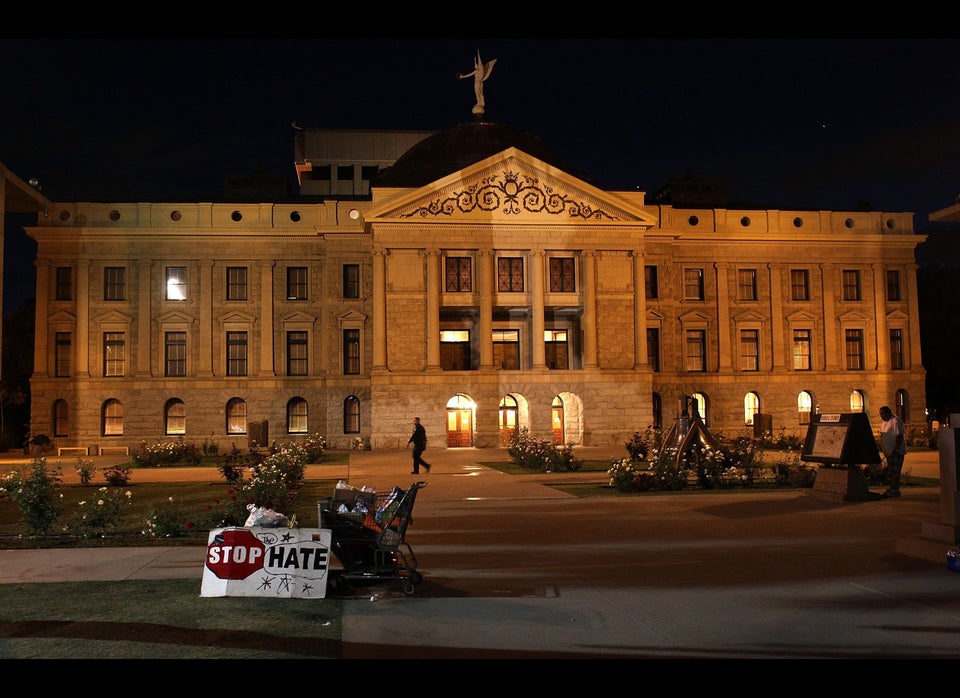 U.S. State Capitol Buildings
Popular in the Community