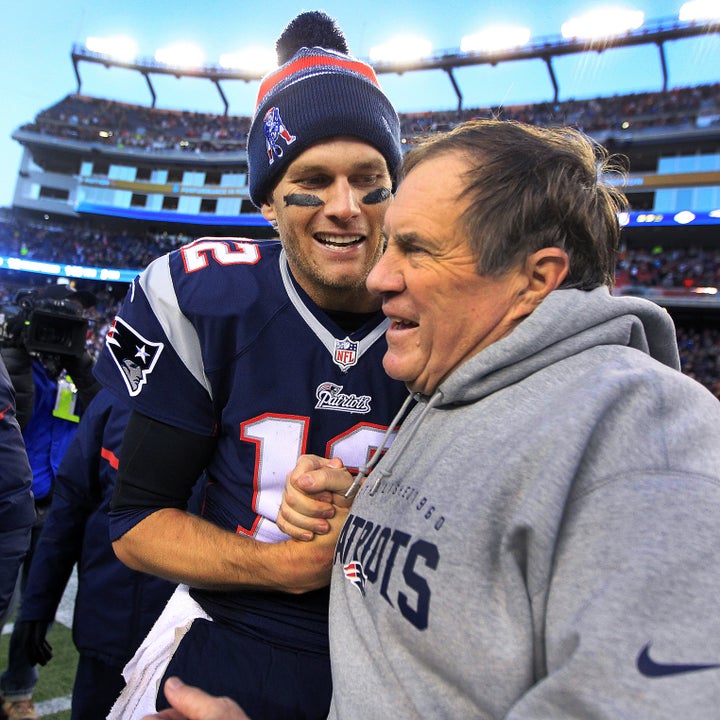 Tom Terrific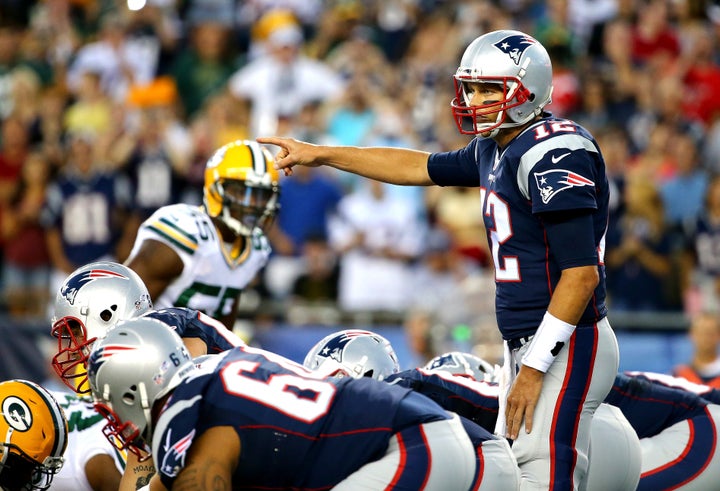 Let's not overthink this. The 38-year-old Brady, now entering year 16, is coming off one of his better seasons, amassing over 4,000 yards for the sixth straight year. He and Belichick make up the single most successful quarterback-head coaching duo in pro football history. Meanwhile, Brady's favorite weapon, Rob Gronkowski, is fully healthy after he himself had arguably the best year by a tight end in league history. No player in pro football is more lethal inside the 20s -- not even the Jimmy Grahams, Calvin Johnsons or Dez Bryants of the world. Moreover, Julian Edelman (92 catches) is as close to Wes Welker as Brady has ever had, and with Brandon LaFell (74-953-7) having emerged as a reliable threat, Brady's got two highly capable receivers he can work with. With a veteran offensive line hell-bent on keeping its quarterback upright, Brady -- whenever he gets on the field again -- will once again have the time he'll need to find No. 87 and his other targets (including the recently signed Reggie Wayne) when it matters most.
Same old hoodie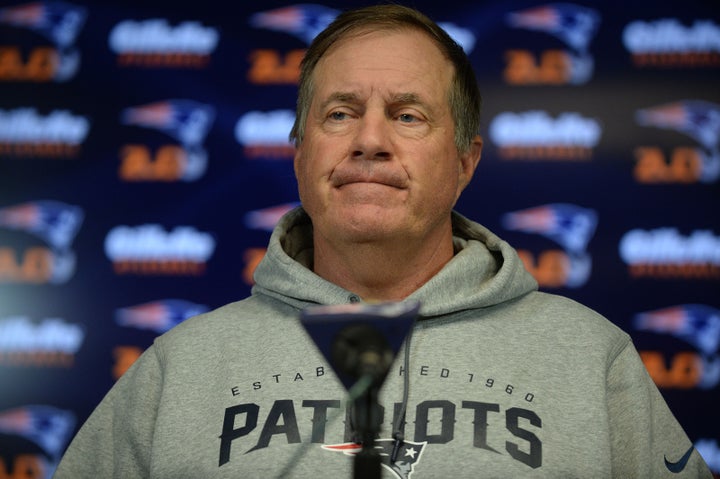 Part of the beauty of this offense has almost always been a slew of different running backs. With the lone exception of Corey Dillon, the Pats have never had an upper-echelon guy to whom Brady could turn and hand the ball off. We enter the 2015 season with LeGarrette Blount as the featured back, but who's to say Jonas Gray -- or someone else, for that matter -- won't eventually take the reins?
Still, the bottom line remains: Belichick's system has proven that the specifics at running back are immaterial and often change on a week-to-week basis. The Pats are especially effective in short yardage situations, though, and assuming the rugged Blount earns most of the carries, those numbers should improve.
Defense wins championships
The NFL has become a league obsessed with passing, and a huge component of the Pats' defensive style has been the duo of Dont'a Hightower and Jamie Collins, two of the more elite linebackers in the game. According to ESPN Stats & Info, the Patriots received 40 percent of their sacks last season from linebackers. That clip ranked second to teams running the 4-3 last year, but that was without the behemoth Vince Wilfork (signed with Houston) creating sizable holes up front. So what did the front office do? They shrewdly drafted defensive end Trey Flowers and added free agent Jabaal Sheard to help bolster the pass rush alongside the steady duo of Chandler Jones and Dominique Easley. 
The other key for this defense will be a secondary that's lost its two best cornerbacks -- perennial All-Pro Darrelle Revis and former Pro Bowler Brandon Browner -- and will now lean on Logan Ryan, Bradley Fletcher and Super Bowl hero Malcolm Butler to make plays. Despite giving up yards left and right last year, the Patriots ranked eighth in points allowed and in passing completion allowed. That's the principle of this defense: Tighten up on third down and in the red zone (Seattle knows this all too well), because that has to be the top priority. This lends itself to a different philosophy for defensive coordinator Matt Patricia -- a far more aggressive, blitz-happy approach predicated on shortening the time the team's young corners need to cover.
In many respects, the blitzing responsibilities fall on linebacker Jared Mayo, who took a pay cut over the offseason to remain a Patriot. At 29 years old, Mayo is a two-time Pro Bowl linebacker who's had his season cut two years in a row due to injury. Assuming he's on the field, he will make a huge difference for this defense, becoming one of the key factors in New England's bid to repeat.
REAL LIFE. REAL NEWS. REAL VOICES.
Help us tell more of the stories that matter from voices that too often remain unheard.