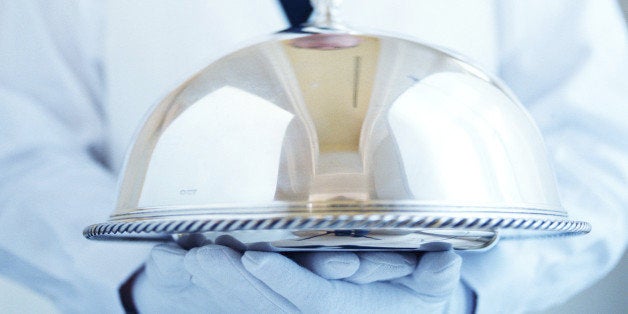 Before you go to a restaurant, you probably look it up online for some reason or another. Maybe you're making a reservation through the website or maybe you're checking the menu. You might look at photos to see how fancy the place is or maybe you just need to look up the address. What if a restaurant were doing this to you?
Restaurants google the names of patrons who've made reservations more often than you might think. In 2010 the subject surfaced to the surprise, amusement and horror of restaurant goers and chefs alike. People were understandably alarmed, but most people didn't seem to care. In a poll conducted by CNN, almost 40 percent of people were okay with restaurants googling them if it meant special treatment, and about 4 percent hoped restaurants would research them. Sixteen percent thought it was a little strange but could live with it, and 15 percent thought it was creepy.
Four years later, people haven't forgotten about the prospect of restaurants researching them. On April 9, Grubstreet published an article detailing the lengths famed New York restaurant Eleven Madison Park go to in the name of hospitality. Nothing is overlooked -- dining room pillows are fluffed in a specific way and wine glasses are set on the table according to what else the customer has ordered. Front of house staff must wear socks at a particular height and all nail polish must be approved. The training manual is 97 pages long.
Perhaps most importantly for this restaurant that values a personalized experience as much as its etiquette, maître d' Justin Roller googles every single patron that visits Eleven Madison Park. He looks for anything that can help make a customer feel special and at home. "If I find out a guest is from Montana, and I know we have a server from there, we'll put them together," Roller told Grubstreet. He doesn't stop at cursory information either. "If, for example, Roller discovers it's a couple's anniversary, he'll then try to figure out which anniversary," Grubstreet reports.
Googling patrons isn't a practice limited to the upscale restaurants of New York City. Chicago establishements like Alinea, Next, Moto and iNG all admit to googling their customers.
Restaurants also take notes on customers after they've dined, to track preferences and habits, like if someone is a good or bad tipper. According to the New York Times hundreds of restaurants record traits and preferences about their customers, like allergies, favorite foods and even if a customer likes to linger at the table. These notes are collected under a slew of acronyms, like FOM -- friend of the manager -- or WW -- Wine Whale.
Restaurants have always taken note of customers, but with software and websites like OpenTable and Venga, it's easier now than ever before. Restaurant managers claim it's all in the name of superior service, but does it really make you feel more comfortable?
Privacy is one of the defining issues of our time -- it seems like every day we uncover new breaches of our personal information and systematic tracking policies. Does it bother you that restaurants are googling you before you even walk through their doors? Or do you welcome the practice for the personalized service you may experience as a result?
Support HuffPost
A No-B.S. Guide To Life
Related
Before You Go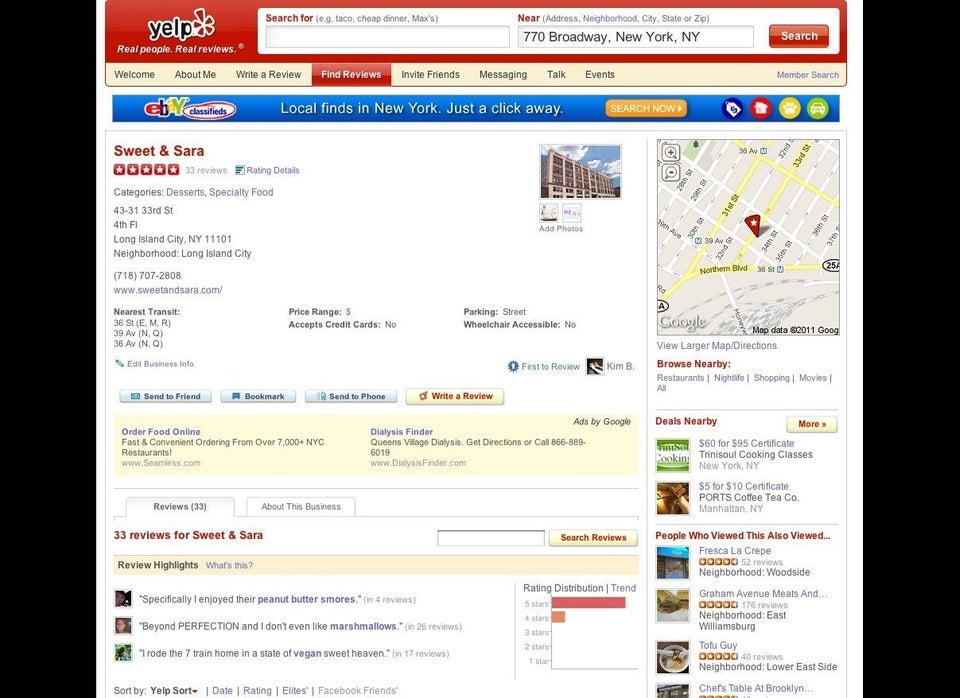 Top 9 Reasons You Can't Always Trust Yelp
Popular in the Community