We've a confession to make, and forgive us if you've heard it before: we've become "serial relocators." In the 12 years that we've been writing for International Living, we've called seven locations in four different countries home. We've gotten used to moving every few years to different places that offer something special to expats seeking new opportunities and adventures abroad.
We just returned from an International Living conference in Costa Rica, a remarkable little country that has been offering expats and retirees new opportunities and adventures for about as long as expats have been moving abroad. And we weren't surprised when one of our conference attendees asked, "So why have you never lived in Costa Rica?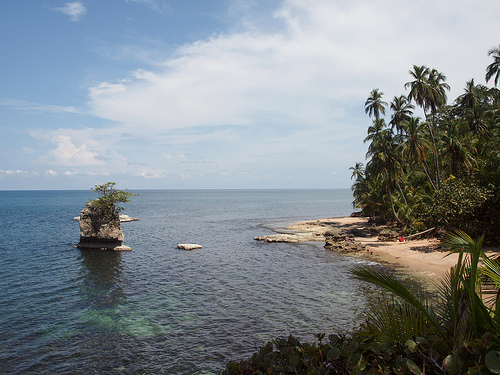 Photo Courtesy Jason Holland, InternationalLiving.com
Great question... especially considering that we were married in Costa Rica in 1997 -- even before we seriously thought about living or working abroad. We enjoyed a lovely little civil service in San José and spent our honeymoon traveling around Costa Rica in a four-wheeler without a schedule or itinerary, going where whim, the road, and the natural beauty led us.
It was one of the best trips of our lives.
In the years since we've made nearly annual trips back to Costa Rica for work and for pleasure. And just like that conference attendee, we ask ourselves the same question -- why, among all the other places we've lived and worked throughout Latin America, have we never settled in Costa Rica, at least for a while?
For serial relocators like us, the answer is actually pretty simple.
We just haven't gotten around to it yet.
With some of the best beaches in the world (on two coasts), one of the best climates in the world in the Central Valley, and one of the best-organized and longest-standing expat communities anywhere in Latin America, Costa Rica has always been on our short list of places to live. Add the facts that the country has no standing army, consistently ranks as one of the happiest places on earth, and has one of the best environmental records of any country on the planet, and the combination is nearly unbeatable.
Which is why we think we may very well live somewhere in Costa Rica sometime in the future. We just have too much history with Costa Rica not to.
When might we do it, and where in Costa Rica might it be?
Hard to say. Our travel and living plans have a way of making themselves, no matter how much we try to intervene with what we think we really want to do. And that's fine with us... we've become comfortable going with the flow over that past dozen years.
And so far, the currents and eddies of life have been taking us through Costa Rica on a very pleasant and regular basis.
One of these days, we just might stick around for a while.
PHOTO GALLERY
Great College Towns For Retirees
REAL LIFE. REAL NEWS. REAL VOICES.
Help us tell more of the stories that matter from voices that too often remain unheard.