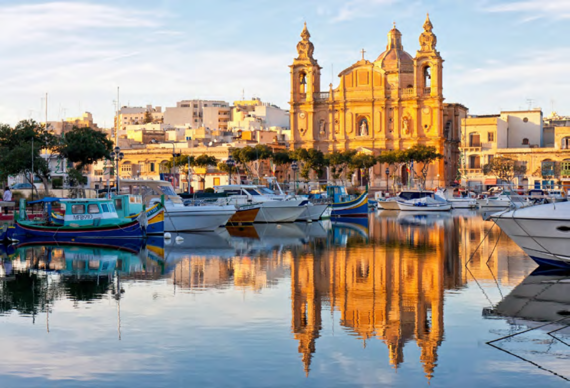 One of Europe's most historic outposts, the archipelago of Malta is today also one of this region's top emerging retirement havens. If your dream is retirement on the Med, you may not have considered Malta, but you should. This is the only place where you can embrace the Mediterranean lifestyle among fellow English-speakers.
English isn't the official language of Malta -- that's Maltese, which you aren't going to learn to speak. It dates to the Phoenicians and is the only Semitic language written using Latin characters. Don't worry, though, because everyone on Malta also speaks English.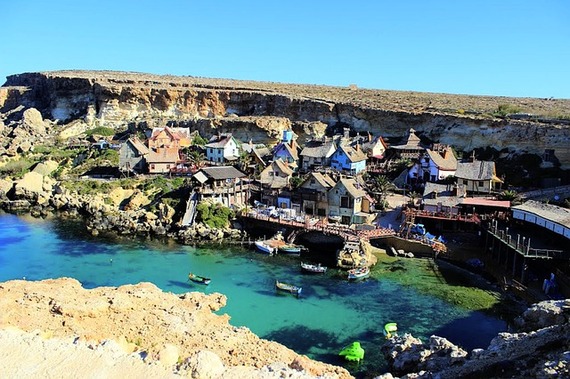 In summer, the islands of Malta and their rugged, dramatic coastlines are bathed in 12 hours of sunshine daily. The weather is like the best of southern Italy and Spain, with four seasons.
Another big plus for this largely overlooked destination in the Med is the health care, which the World Health Organization ranks as fifth best in the world (U.S. health care falls 37th on this list). Health care is a point of pride on Malta. In 1530, Charles V gifted the islands to a band of knights called the Sovereign Military Order of St. John of Jerusalem, a group established specifically to provide protection and health care to religious pilgrims arriving in Jerusalem from the Christian regions of Europe. This order of knights took the island into a new golden age, and it is from this time that many of Malta's most prized buildings and monuments date.
During World War I, the island acted as a hospital providing high-level care to injured soldiers. Today, it is home to state-of-the-art public and private facilities staffed by highly trained staff all fluent in English and, as a result, is building a reputation as a world-class medical tourism destination. Costs are a global bargain. A doctor will visit you at your home for just 15 euros, and an office visit with a general practitioner is only 10 euros.
In fact, in Malta, the cost of everything is a bargain, both generally and for the region. A fully appointed budget for a couple of retirees here might reach 2,000 euros, including 800 euros per month for rent. A retired couple on a budget could live comfortably though more modestly on as little as 1,200 euros per month. As the euro nears parity with the dollar, these budgets are all the more exciting.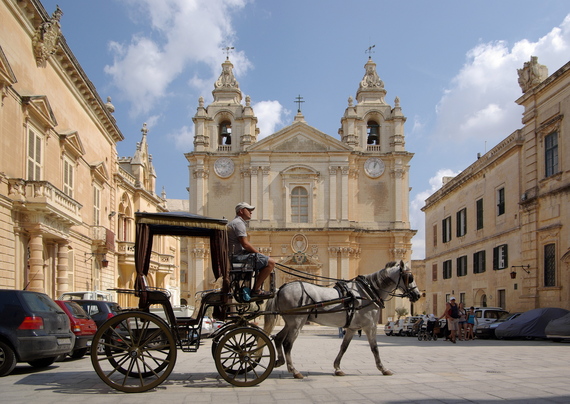 The two top choices for where to base yourself in retirement on Malta are the vibrant, culture-rich capital of Valletta on Malta's main island and the relaxed, largely agricultural secondary island of Gozo. This is a speck of a country. Still, the lifestyles offered by these two destinations are dramatically different.
Valletta boasts a rich history with historical treasures on the corner of every winding cobblestoned street. At the same time, this is a modern European capital with great shopping and lots of nightlife. If you prefer to be comfortable, with everything you need day to day on your doorstep, this would be the place to focus. Valletta will take the world stage as the European Capital of Culture in 2018. In preparation, the city is enjoying a makeover, with many of its beautiful old buildings being restored.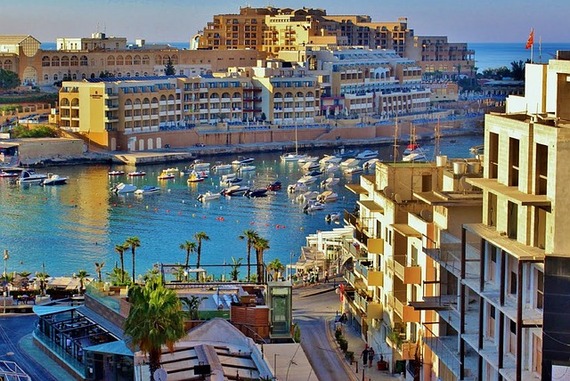 Specifically in Valletta, look at the Inner Harbour region, including St. Julian's, Sliema, and Msida, which are the most popular locations among foreigners (both tourists and expats). These are busy, culturally rich neighborhoods close to the water.
Gozo, the country's second island, by contrast, is rural. It's just a 25-minute crossing from Cirkewwa, on the main island, but, when you step off the ferry on to Gozo, you feel you've traveled a long distance to a much different place.
Retired here, you could choose to base yourself in one of Gozo's small towns or even more remotely on a piece of rolling green farmland. This is the Mediterranean of old with a way of life long lost to most coastal regions of southern Europe. The pace of life here is slow, and Gozo is a favorite retirement destination among Maltese seniors. These days, though, retirees from farther afield are establishing themselves, as well. Famed Scottish comedian and actor Billy Connolly is one of the many expats who have bought homes on Gozo recently.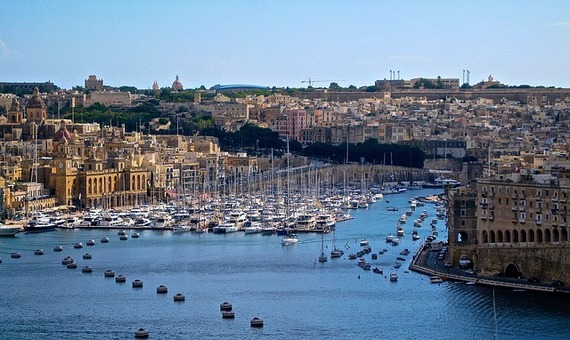 PHOTO GALLERY
10 Trips You NEED To Take In Your 50s
REAL LIFE. REAL NEWS. REAL VOICES.
Help us tell more of the stories that matter from voices that too often remain unheard.