Ever thought about retiring in Colombia? Now's the time to visit.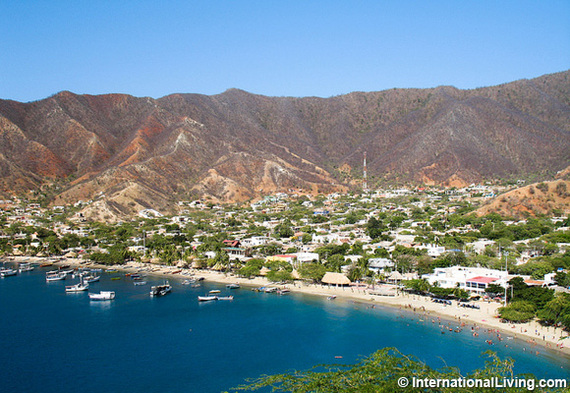 Taganga, Colombia
There was a time when few travelers visited Colombia, when the country was known mostly for cartels, conflicts, and coffee. But those days are over ... although you'll certainly still find great coffee in Colombia.
And these days, that cup of joe will cost you far less than any time in the last decade.
The Colombian peso is in free fall right now. As we write this, it is trading at 3,237.61 COP to 1 US Dollar. Consider that just four short years ago, on this same date, the exchange rate was 1,774 COP to 1 US Dollar.
In other words, your money will go nearly twice as far in Colombia today. If you've ever wanted to visit this warm and enchanting country or if you've ever considered it for an overseas retirement destination, now's the time to visit.
Here's what you should know about Colombia:
1. Lots of people think they know Colombia. But unless they've been there (and been there recently) they probably don't know Colombia at all. Today's Colombia is very first world and progressive.
Medellín -- once known as one of the world's most dangerous cities -- has been transformed. It was recently named the most-innovative city in the world by the Urban Land Groups and Citigroup, a division of the Wall Street Journal. That's thanks to its advances in politics, education, and social development.
Arguably, all of Colombia's major cities are progressive and energetic ... and everywhere you go you'll find a resilient culture and welcoming people who want to show you what life here is really about.
2. Colombia is one of the most beautiful, dramatic, and diverse countries on the planet, with a perfect year-round climate. Because it's so close to the equator, every day brings 12 hours of daylight and 12 hours of darkness, with no variation per season.
You'll find charming colonial cities and world-famous resorts along the Caribbean, where the country's famous vallenato folk music originates. Cartagena, a walled, colonial city on those turquoise shores, is one of Spanish America's most beautiful destinations. Santa Marta, another lovely seaside city, is the jumping off point for Tayrona National Nature Park, a stunningly beautiful stretch of palm-fringed beaches backed by lush mountains.
The Andes mountain range runs up the center of the western part of the country. This is where the majority of the country's population lives...in the temperate climate mountains where you'll find dramatic views, wide-open spaces, and classic Spanish colonial cities and towns that look like something from a movie set.
3. Don't be fooled into thinking that Colombia is Third World. It's definitely not. While it's hard to know how the current decline of its currency will impact infrastructure projects, you won't lack for good roads, safe public transportation, reliable internet, and upscale shopping options in Colombia. That's not to mention the fabulous cultural offerings ... music, art, and literature events abound.
By the way, the World Health Organization rates healthcare in Colombia as better than the U.S. or Canada and far more affordable. Colombia's healthcare system, in fact, ranks as the best in all of the Americas. Four Colombian hospitals are listed in the top 10 in all of Latin America. That's the most top 10 rankings of any other country in the region.
Colombia's healthcare is so good, in fact, medical tourism increased by more than 60 percent between 2012 and 2013. Hospitals and clinics have modern medicine, trained doctors, and up-to-date technology and equipment.
4. Colombia is an extremely convenient place to visit. It's in the same time zone (either Eastern or Central Time depending on the season) as the U.S., flights from Miami or Fort Lauderdale to Colombia take less than three hours, and the flight costs about the same as a U.S. domestic flight. (Less if you're flying one of the budget airlines that are now offering service to Colombia.)
You'll find direct international flights into cities including Bogotá, Medellín, Armenia, Barranquilla, and Cali. Along with mainstream airlines, budget airlines Jet Blue and Spirit offer low-fares and new routes are being added.
5. It's safe. We almost don't want to comment on this, but we'll certainly be called out if we don't. Talk to anyone who lives in Colombia and they'll tell you how weary they are of every article about Colombia mentioning the reign of Pablo Escobar. That was in the 1980s ... more than 25 years ago. Those days are long over.
Safety policies implemented in 2006 have "dramatically improved" the security situation in Colombia, says CNN, and "led to a rise in tourism." Even the infamously troubled city of the 1980s is now referred to as the "Medellín Miracle" and called "a model of urban development" by The Economist.
Conde Nast Traveler, National Geographic, The New York Times, and Forbes have all named Colombian destinations on various "must see" lists in the past year.
Even the U.S. State Department has come around, reporting "Tens of thousands of U.S. citizens safely visit Colombia each year for tourism, business, university studies, and volunteer work. Security in Colombia has improved significantly in recent years, including in tourist and business travel destinations such as Bogota, Cartagena, Barranquilla, Medellín, and Cali."
6. Daily living costs are extremely low. And with today's exchange rate, you'll find some real bargains on travel, transportation, food, and more. If you want to decide to stay a while, you can rent a modest two-bedroom apartment from $250 a month or an upscale apartment with a swimming pool, fitness center, and a doorman for $800 a month.
Utilities are ridiculously low in the perfect climate of the Andes Mountains where you'll need neither heat nor air conditioning. Your electric bill may be just $15 a month. Natural gas for cooking and hot water will likely cost little more than $5. Amazingly, expats in Colombia report they can easily and comfortably live on as little as $1,000 to $2,000 a month, including rent.
7. The people of Colombia are friendly and warm, and will go out of their way to welcome you to their country and make sure you enjoy your time there.
This, really, is the most important thing to know. It's the people that make a place, and even though there's not been a more affordable time in many years to visit Colombia than right now, spend time with Colombians and you'll be enriched far more than just money-wise. The cost savings is just a nice perk!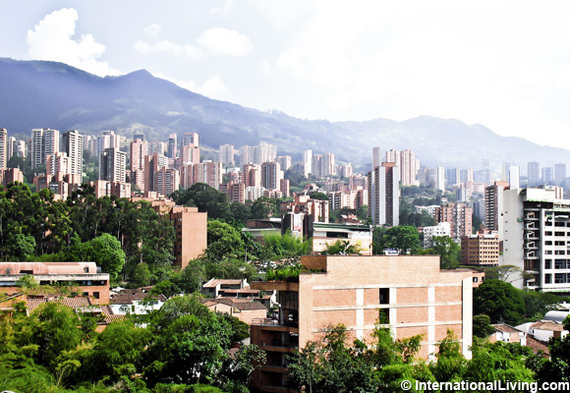 Medellin, Colombia
Related Content
Yoga, Fresh Coffee, and Champagne in Medellin, Colombia
Good Health and Culture in Bogota, Colombia
Get the Most from Your Dollar When You Move Overseas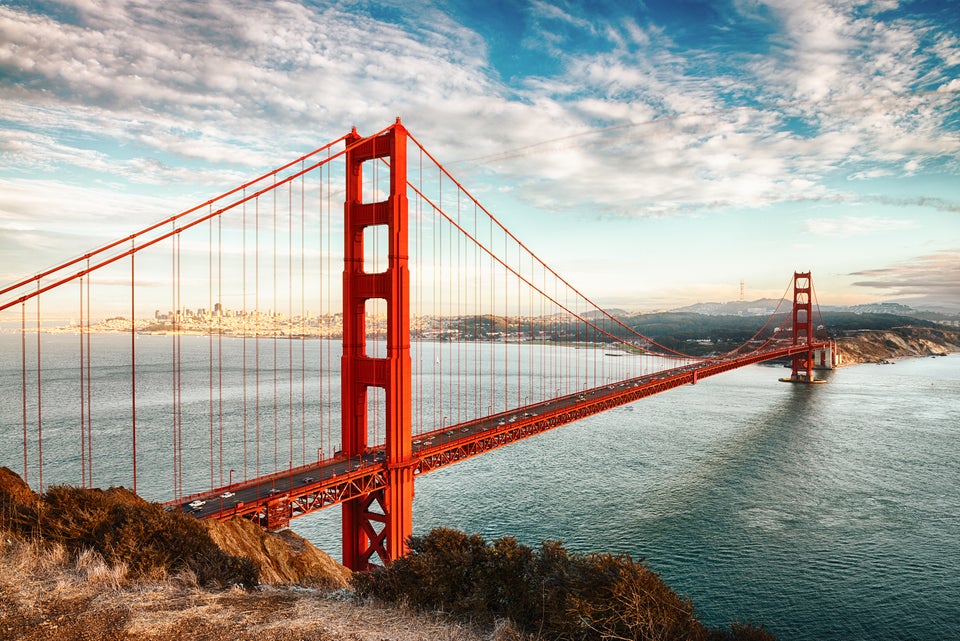 10 Trips You NEED To Take In Your 50s
Related