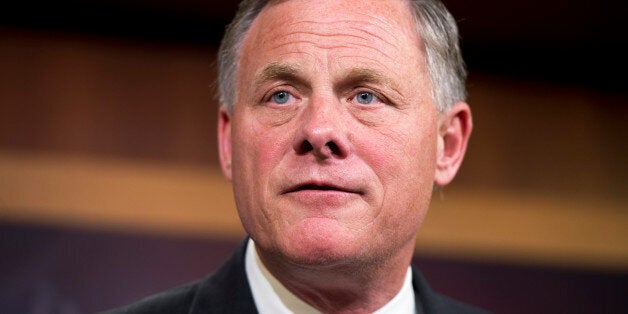 The Republican who may chair the Senate Intelligence Committee if his party wins control of the chamber in next month's election isn't too worried about CIA snooping on Congress, or about the agency's combative director.
Relations between CIA Director John Brennan and Senate Intelligence Chair Dianne Feinstein (D-Calif.) have been chilly since she revealed that the agency spied on Senate staffers who were working on a report about CIA torture tactics under former President George W. Bush. Some Democrats have called on Brennan to resign.
But Sen. Richard Burr -- a North Carolina Republican who could become intelligence chairman in a GOP-led Senate -- is much cheerier about the CIA and its leader.
"Dianne may have some problems with it, but I think we've gotten a full accounting of what happened," Burr told Politico. "Listen, I think there's some mistakes, but I don't think it's the first director that's made mistakes."
Burr's conclusion seems to be at odds with that of the Senate's own sergeant-at-arms. HuffPost reported Thursday that because the CIA erased crucial computer records, the legislative law enforcement body was unable to determine the full extent of agency spying.
Civil liberties advocates have criticized Feinstein for lax oversight of intelligence agencies. But Burr's statement suggests that if Republicans take control of the Senate, the Intelligence Committee will take an even more deferential posture toward the CIA and NSA.