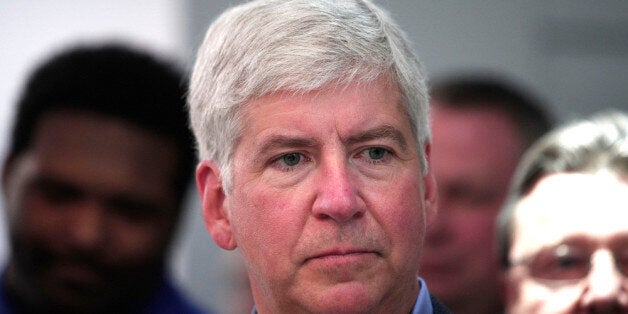 When it came to the prospects of Michigan Gov. Rick Snyder (R) running for re-election, it was never will he or won't he. More like: when will he?
On Thursday night, Snyder's press team sent out a new campaign schedule, beginning with announcements next week and hyping the governor's $500,000, 60-second ad airing during the Super Bowl this Sunday. The governor will deliver his agenda for his next four years in office at five Michigan-owned businesses and a community college located across the state over Monday and Tuesday.
It's official -- though there's been zero speculation that "The Nerd," as he called himself during the 2010 gubernatorial campaign, wouldn't run for a second term this November against the Democrats' opponent, former U.S. Rep. Mark Schauer. Persistent whispers over the past year have speculated that Snyder's business-first agenda and reticence to engage in social issues like abortion and gay rights could position him as a GOP vice-presidential or presidential candidate able to engage voters on both sides of the aisle. For Snyder's part, he's shot down all attempts by reporters to draw out his interest in national politics.
"Gov. Snyder has accomplished a lot under tough economic circumstances," political consultant Charlie Black of Prime Policy Group, who has helped guide the campaigns of President Ronald Reagan and both Bush presidencies, recently told the Detroit Free Press. "When he is re-elected in a blue state, many will encourage him to consider running for president. He should consider it."
Snyder may have been the former chairman of Gateway Computers, but few in Michigan knew who the venture capitalist was when he announced his campaign for governor. By early 2010, according to the Ann Arbor News, at least 80 percent of Michiganders still had never heard of him before. His fortunes changed with a Super Bowl ad, dubbing Snyder as "One Tough Nerd." The spot was a hit in Michigan, and it propelled Snyder past GOP rivals with better name recognition. Snyder used his "outsider" status to his advantage.
"If you're happy with our current system, you should seriously look at those people," Snyder said at his 2010 campaign kickoff, according to the Ann Arbor News. "If you fundamentally believe we are a disaster and we lack leadership, I am the clear choice."
Snyder will tout his pro-business successes on the 2014 campaign and will continue to compare Michigan's economic comeback to its fortunes during the Recession, when Democrat Jennifer Granholm was governor. Repealing the state's complex business tax structure in place of a flat tax, signing legislation to build a new trade crossing to Canada and balancing the state's budget in 2012 -- for the first time in three decades -- will all be lauded as examples of Snyder's "relentless positive action," a line he touts in almost every public address.
But if Snyder wants to win re-election, let alone a vice-presidential nomination, there are aspects of his record as governor that Democrats will pounce on, like the state's hastily-passed right-to-work legislation that inspired historic protests, new laws limiting abortion rights and a state employee ban on same-sex employees receiving health benefits for their partners.
Those partisan decisions, as well as Michigan's controversial emergency manager law, which has provided legal recourse for the state's takeover of Detroit and other cities, may explain several polls showing a tight race between Snyder and Schauer.
He may not announce his campaign until next week, but his detractors are already using Snyder's record against him.
"It's clear Republican Rick Snyder is desperate to start his rebranding tour," Schauer's press secretary Zack Pohl told The Huffington Post. "After cutting over $1 billion from education and taxing seniors' retirement to pay for a huge corporate tax break that's not creating jobs, it's no surprise that the Governor is so anxious to whitewash his record. The people of Michigan won't be fooled."
Despite close poll numbers, Snyder has a huge advantage over his opponent: cash. According to the Detroit Free Press, Snyder opened 2014 with $4 million in cash on hand for his campaign, despite continuing a campaign promise from 2010 not to accept donations from political action committees. He also has a large personal fortune to draw from if campaign contributions run low.
With three years of a governor's term under his belt, Snyder can no longer call himself an outsider. In his 2013 State of the State speech, he asked Michiganders to remember 2009, the year the state lost 750,000 jobs and foreclosures overwhelmed seemingly every city.
"I don't intend to see us go back down again and just say it was another blip. That's why I act like this," he said. "That's why we have dog years. That's why we have relentless positive action. ... And the greatest challenge to make that happen is not any piece of legislation I mentioned, it is not any of the great reforms we have already done. The greatest challenge in doing that is really simple. We just need to go look in the mirror -- it's us."
Before You Go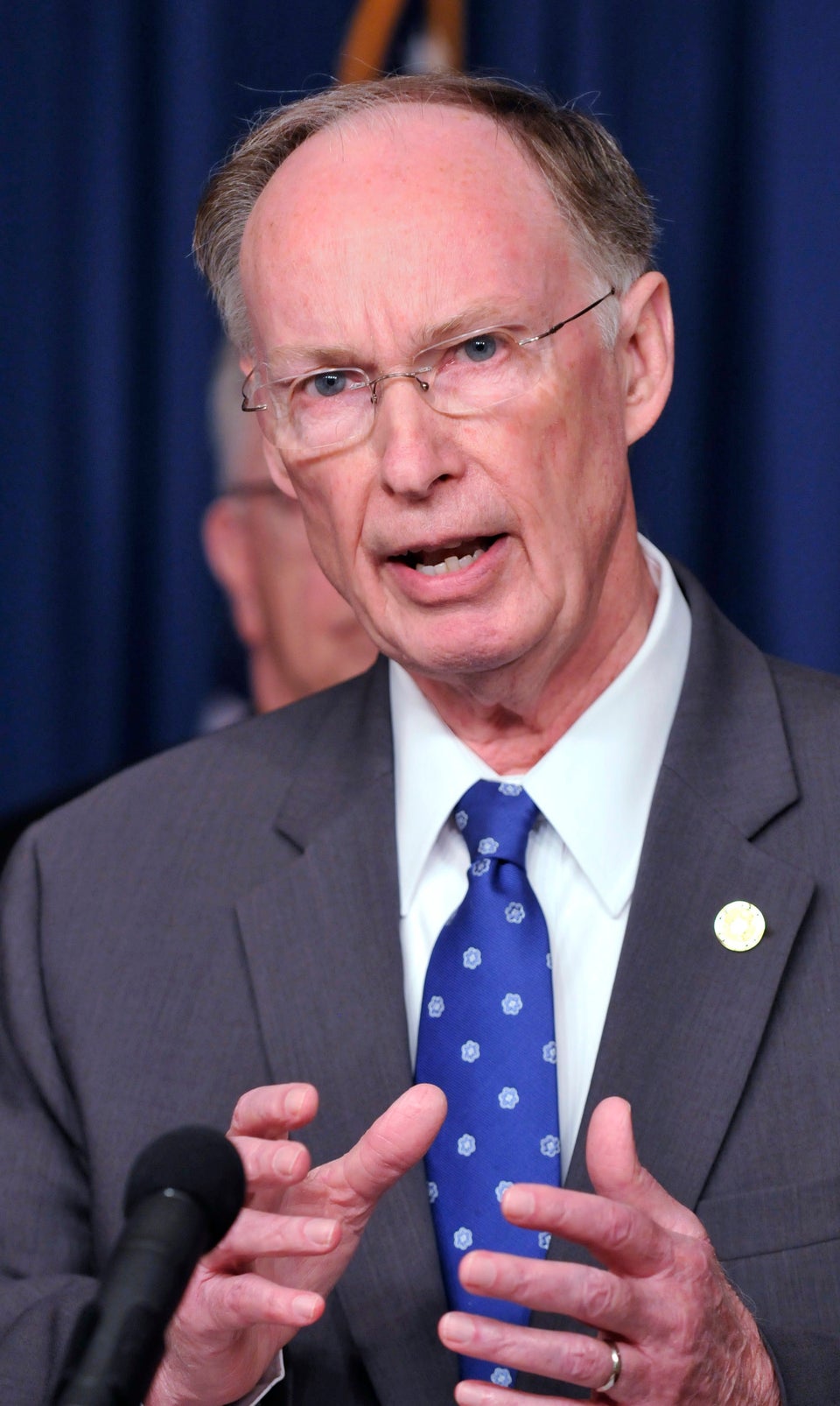 United States Governors
Popular in the Community