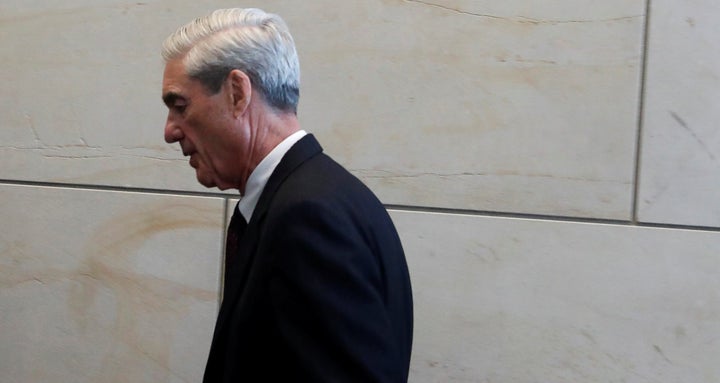 Special Counsel Robert Mueller, the former FBI director investigating possible connections between Russian officials and President Donald Trump's campaign team, is now reportedly looking into a scandalous dossier containing explosive, unverified allegations regarding Trump and his associates.
CNN and NBC News reported Thursday that Mueller's investigators have spoken to Christopher Steele, the former British spy who compiled the dossier. A separate report by Reuters said Mueller's team had taken over the FBI's inquiries into the dossier as part of the special counsel's investigation into whether Trump associates had colluded with Russian officials to influence the 2016 election.
The document, which Trump was informed about shortly before his inauguration by then-FBI Director James Comey, alleges compromising details about the president and his ties to Russia, including claims that Trump associates did indeed collude with Russians.
It also alleges that Russian officials are sitting on damaging information about the president, including accusations that Trump hired "a number of prostitutes to perform a 'golden showers' (urination) show in front of him" while staying in a hotel suite in Moscow that was under surveillance by Russian intelligence.
The dossier's claims have not been substantiated, and Trump has vehemently denied the allegations, calling them "totally made-up stuff."
According to the CNN report, U.S. intelligence officials took the claims alleged in the document more seriously than previously indicated.
The Senate Intelligence Committee has also attempted to contact Steele about the dossier, committee Chairman Richard Burr (R-N.C.) said Wednesday.
"Unfortunately, the committee has hit a wall," Burr said. "The committee cannot really decide the credibility of the dossier without understanding who paid for it, who are your sources and subsources."
Burr added that he hopes Steele will eventually decide to meet with the committee.
Popular in the Community