"The grievance in their mind, the animus, the anger — they hate white people because white people are successful and they're not," Pittenger, in a shocking display of racism, said on BBC Newsnight.
Pittenger, who once said firing gay people is a "freedom we enjoy" in America, followed up his Charlotte comment by talking about Americans' dependence on government.
"It is a welfare state," said Pittenger, who has represented parts of Charlotte since 2013. "We have spent trillions of dollars on welfare, but we've put people in bondage, so that they can't be all that they're capable of being. America is a country of opportunity and freedom and liberty. It didn't become that way because of a great government who provided everything for everyone. No, the destiny of America, the freedom to come to this country ― where they're still coming to our shores ― is because they can take their work ethic, their hard effort, and put up their capital and their risk, and build out their lives."
Pittenger's remarks were excoriated on social media.
The North Carolina Democratic Party called the congressman's comments "inexcusable" and "blatant racism."
"At a time when we need calm and understanding while we learn more about the shooting of Keith Lamont Scott, Congressman Robert Pittenger is fanning the flames of hate with his racist rhetoric," state Democrats said in a statement.
"This sort of bigotry has become all too common under the party of Donald J. Trump. Our great state should not be represented by someone who would make such hateful comments. Congressmen Pittenger must apologize, and Governor Pat McCrory and every Republican leader in this state should denounce this hateful rhetoric immediately."
In a series of posts to Twitter on Thursday evening, Pittenger did apologize.
Ongoing protests in Charlotte were sparked by Tuesday's fatal police shooting of 43-year-old Keith Lamont Scott, who police said was armed and a threat. Scott's family and witnesses said he was unarmed and may have been holding a book.
Before You Go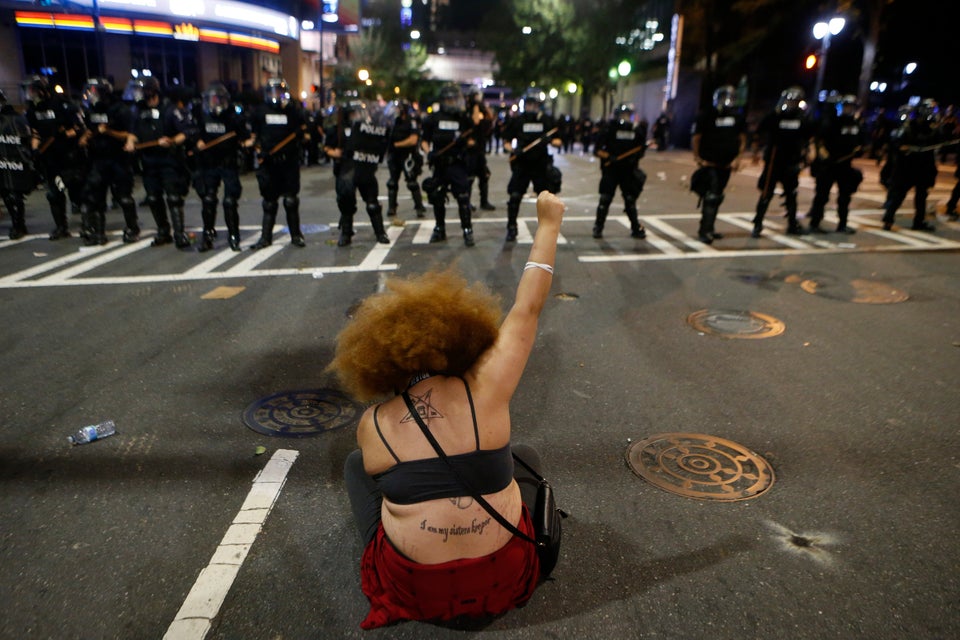 Protests Break Out In Charlotte After Police Shooting
Popular in the Community