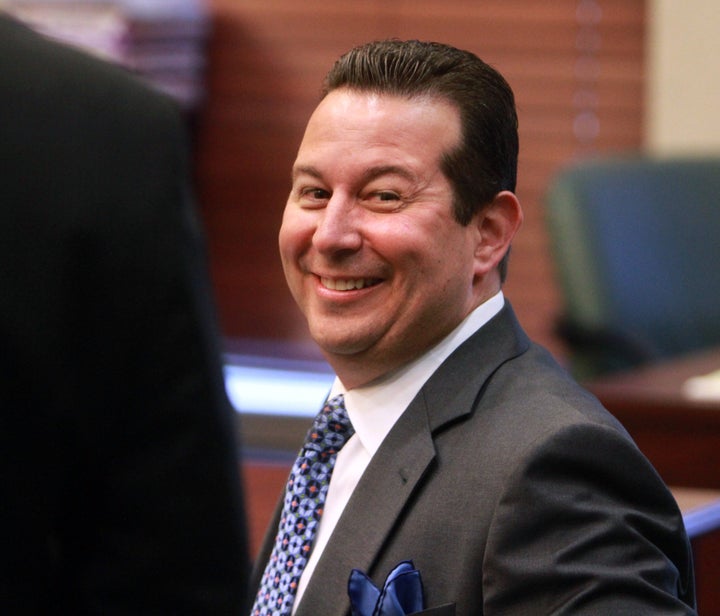 A failed bikini salesman turned lawyer has reportedly been hired for a second high profile criminal defense case this year.
Jose Baez, a little known attorney until Casey Anthony became his client, has joined the defense team of Gary Giordano, the 50-year-old suspect in the disappearance of Robyn Gardner, according to Fox News.
Gardner, 35, went missing in early august while on vacation with Giordano, whom she reportedly met on an online dating website.
Celebrity gossip website TMZ says that Baez is in Aruba and has met with hi new client. Giordano claims that Gardner was dragged out to sea in a strong current while snorkeling, but police, however, have prevented him from leaving the Caribbean island. The search for Gardner has been unsuccessful and authorities believe that she's dead.
Baez will consult on the forensic evidence, TMZ said, and is not the lead attorney.
Still, getting tapped for the case is another feather in the cap for Baez whose career rose slowly. He graduated from Miami's St. Thomas University School of Law in 1997, but it wasn't until 2005 that he passed the Florida bar The Orlando Sentinel reported. In between, he had several jobs, including a stint as a paralegal for the Miami-Dade public defender, The Sentinel said as the founder of two companies selling bikinis.
But it was a recommendation from an inmate in Orange County, Fla., jail to Anthony that led her to hire Baez, according to The Associated Press, From there, the constant media glare made him one of the most recognizable lawyers in the country.
CHECK OUT MORE PHOTOS FROM THE DISAPPEARANCE OF ROBYN GARDNER:
PHOTO GALLERY
Robyn Gardner, Maryland Woman, Missing in Aruba
REAL LIFE. REAL NEWS. REAL VOICES.
Help us tell more of the stories that matter from voices that too often remain unheard.