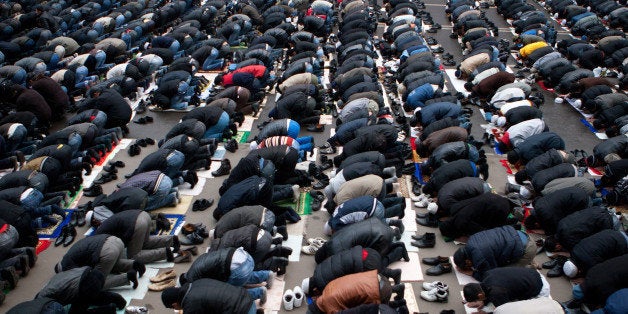 Security concerns have been a major aspect of this year's Winter Olympics in Sochi, Russia, due to current unrest in nearby regions. A Pew Research survey revealed that 44% of Americans believe that it was a "bad decision" to hold the Games in Russia, largely due to fears of terrorism and suicide bombings.
The North Caucasus region has been plagued by violence since the 1990s, as two wars have been played out there between Chechen separatists and Russian military forces. Clashes between Muslim extremists and government forces continue to occur, and one Islamist leader, Doku Umarov, encouraged his followers to disrupt the Games.
Russian Muslims are just as concerned as their non-Muslim compatriots about the threat of extremist religious violence, reports another Pew survey.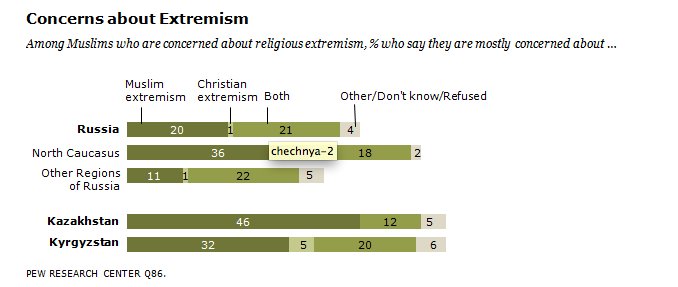 Almost half of Russian Muslims are very or somewhat concerned about religious extremist groups in Russia. A full 86% of Russian Muslims condemn terrorism, saying that "acts of violence that target innocent civilians are never justified as a means of defending Islam against its enemies."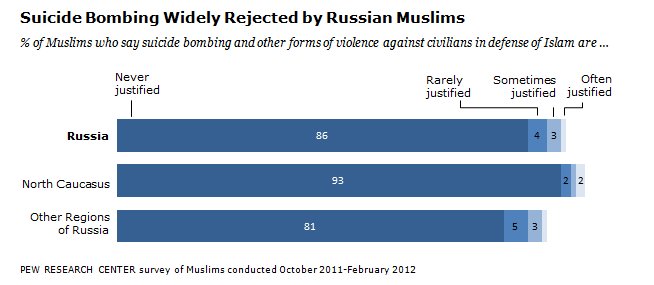 It's estimated that between 7% and 10% of Russian citizens identify as Muslims.
Muslim leader Mufti Farid Salman of the Ulema Council of the Russian Association of Islamic Accord condemned terrorism and its negative implications for peaceful Russian Muslims. "I am surprised sometimes by the words of our politicians, who continue to use terms of nationality and religion when referring to terrorists," he said to Russia Beyond the Headlines. "We should not do that. These people have moved away from God and the law."
REAL LIFE. REAL NEWS. REAL VOICES.
Help us tell more of the stories that matter from voices that too often remain unheard.
BEFORE YOU GO
PHOTO GALLERY
Muslim Leaders Condemn Terrorism