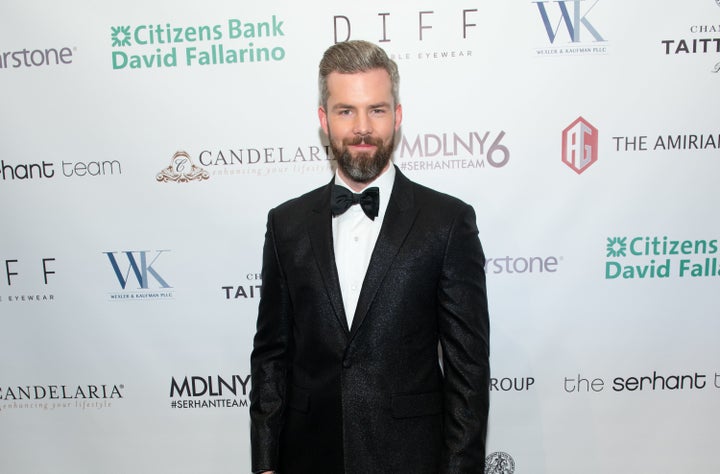 Viewers of home improvement or real estate TV shows can't help but wonder which parts of their favorite shows are staged.
Ryan Serhant, one of the stars of "Million Dollar Listing: New York," wishes that were the case for his hit Bravo show.
"It would make my life so much easier and maybe we could do the show in three months instead of the year it takes filming it," Serhant said in a recent interview with HuffPost. "There are definitely moments where the cameras aren't with me and things happen differently and I'm like, 'Oh man you should've been there when that call happened.'"
But that's all part of the magic of the show, now in its sixth season. Serhant explained that Bravo goes to great lengths to make sure that the agents are honest about their listings. He also said the network does an "intense" check on all their clients and leasing agreements.
"At first, when we started doing the show, I hated it because I was like, 'I don't want to go on TV and have it show me lose deals.' That sucks.""
"Our show is far more real than people probably understand. People kind of feel with shows like the 'Kardashians' that it's [like a scripted reality]," the 32-year-old said. "Everything is real, everything is organic, which is why you see so many deals die on the show. At first, when we started doing the show, I hated it because I was like, 'I don't want to go on TV and have it show me lose deals.' That sucks [laughs].'
He added, "But that's what life is like, you know you probably end up losing more deals than you make and the show shows that. It shows that you think you have something sold and then the buyer pulls out. That's what happens to us every single day ― it's uncomfortable ― but that's what the show is about."
Though there's no acting on the show, Serhant said his acting background has helped him extensively in his real estate career. After studying theatre and English literature at Hamilton College, Serhant performed on Broadway a few times, modeled and starred in a soap opera after graduating. Since joining "Million Dollar Listing," he's also starred on Amy Schumer's show and in the movie "While We're Young" with Ben Stiller and Naomi Watts.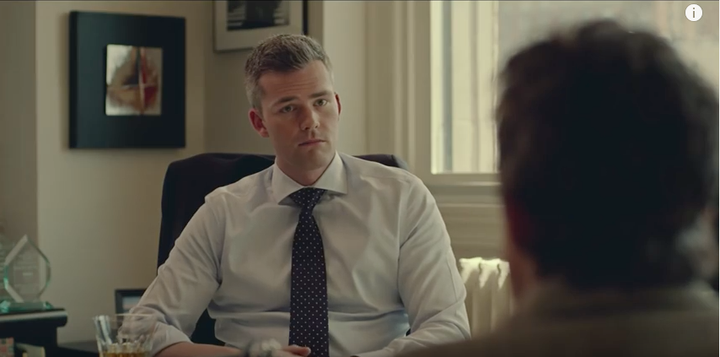 "It was everything to me, in hindsight. At the time, it made no sense that I would be good a salesperson because of my theater and acting background," he told HuffPost. "I think my improv studies and classes probably helped me more than anything because it's about thinking quick on your feet, adapting if someone says, 'I hate this' ― what do you say?"
Despite those valuable skills, Serhant said it's sometimes hard to work with fellow real estate agents and clients who don't always act like professionals.
"We fight for listings all the time, we pitch against each other all the time," Serhant said of his competition. "And sellers put us in tough positions, because they say, 'OK, I just spoke with these four other brokers. They all said they know you, why are you better than them?' So it's not like you want to make it competitive."
And as he explained it, sellers sometimes have a hard time figuring out which broker they want to choose, so end up pitting them against each other ― creating lots of drama.
"The sellers will be like fourth grade kids in school and go behind your back and email the first broker and say, 'Hey, I just met with Ryan and he said you're the worst. Can you tell me why you're NOT the worst?'" Serhant said. "And then that broker gets pissed off and forwards it to me like, 'Why would you say that?' And I'm like, 'When I sat down with the seller the seller told me that you came in and said [shouting] I WAS THE WORST. I don't know what to tell you.' You'd think that we would be all professional businesspeople and we try to tell people, it's really the clients that drive us a little bit nutzo."
Lucky for us, all that "nutzo" drama makes for fun reality TV.
Catch more of Serhant and "Million Dollar Listing: New York" on Thursdays at 9 p.m. EST. Be sure to lookout for the premiere of his new show, "Sell It Like Serhant."
The HuffPost Lifestyle newsletter will make you happier and healthier, one email at a time. Sign up here.
Popular in the Community