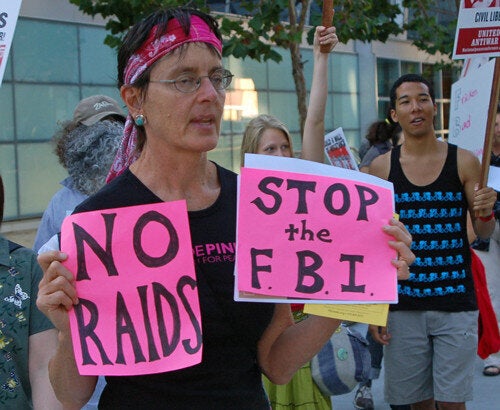 A new measure signed into law on Wednesday requires community input about the San Francisco Police Department's participation with the FBI on a joint terrorism task force.
The measure, dubbed the Safe San Francisco Civil Rights Ordinance, calls for San Francisco police officers working with the FBI's Joint Terrorism Task Force to respect privacy rights in the California Constitution and local laws. The law also calls for annual reports on SFPD-FBI activities.
For many, however, the new law does not accurately address the needs of the community, nor does it address the FBI's claims that local laws do not apply to federal agents.
Most agree that despite its looser limits on police activity than the previous draft, the new law is a step in the right direction.
"There's no doubt it's progress, but whether it's real progress depends on the implementation," said John Crew -- an expert on police practices with the American Civil Liberties Union-Northern California, which unearthed the 2007 secret memo -- to the Guardian.
The measure stipulates that the police commission must hold hearings prior to any formal cooperation agreement, and under the new law police can only assist the FBI in a manner that does not violate civil rights or individual's right to privacy.
Ultimately, the strength of the new law will depend on its implementation throughout the city.
Calling all HuffPost superfans!
Sign up for membership to become a founding member and help shape HuffPost's next chapter