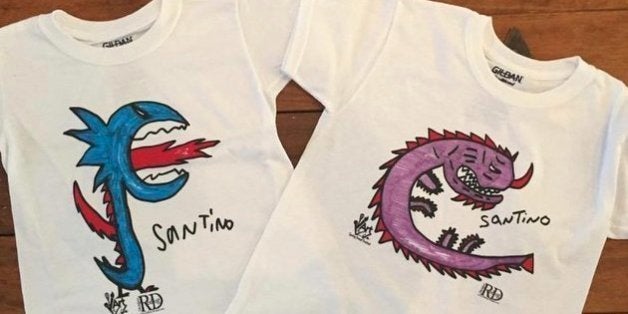 In fairytales, dragons are usually the villains. But for one boy in the real world, they're the heroes.
"I think it's really helping to spread awareness and the message that children with autism are very capable, but might just need to be supported in more creative ways," Santino's mother, Lisa Stagliano, told the news outlet.
The young artist, who lives in South Philadelphia, was diagnosed with autism when he was 5 years old, according to Philly.com. Up until recently, Santino had difficulty socializing and felt anxious in crowded or loud environments. After having a bad day in April, his parents gave Santino a plain white T-shirt and some markers for him to draw his favorite creature -- a dragon.
"For Santino, it was easier for him to talk about feelings by drawing dragons with those feelings," Santino's outpatient therapist, Bethany Barney, told Philly.com.
The dragon drawing became a turning point for Santino.
After posting a photo of Santino working on a shirt to her Facebook page, Lisa began receiving requests from people wanting their own T-shirts. The small project soon became a major operation -- Santino's Dragon Drawing Inc. has produced 650 T-shirts and has had over 1,000 orders, Today.com reported. Each shirt is sold for $15, with a portion of the proceeds going toward the Center for Autism, where Santino spends one day a week. His first donation to the center was for $2,500, according to the news outlet.
While the designs have helped the center, they have also helped Santino develop a positive outlook and a desire to help other people. The big change in his personality has been remarkable, his parents told Philly.com.
"There's a little boy who wouldn't look at you, he didn't want to be touched," his father, Mario said. "Now he's hugging people, high-fiving and taking pictures."
Santino, whose little brother now calls him "The Dragon Master," is noticing the change in himself, too.
"Through the whole thing, we see miracles -- in a little boy who didn't like clouds, people and empathy, something started to change," Lisa told Today.com, saying Santino has told her "It's pretty cool to be autistic, it's pretty different."
Before You Go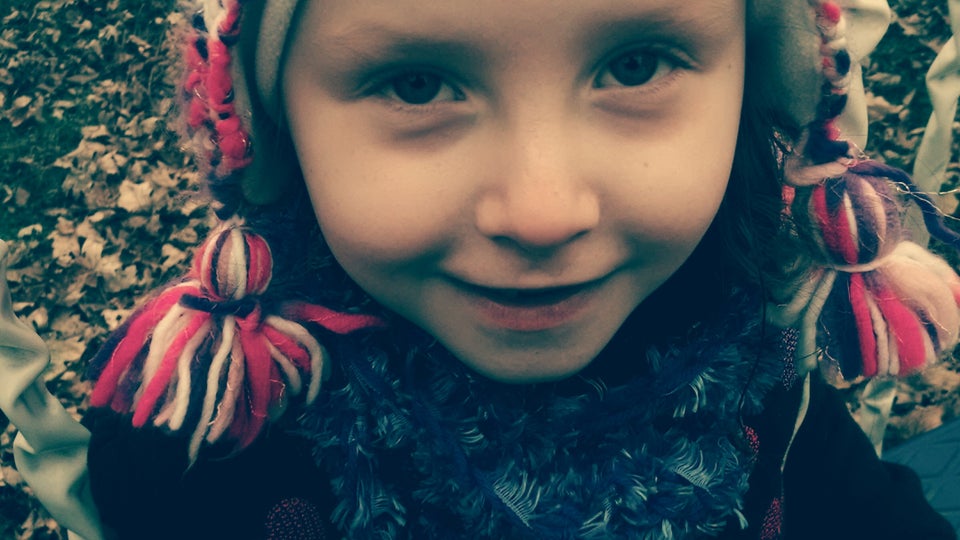 What Autism Means