Sarah Palin is targeting -- yes, with gun sights -- House Democrats facing tough reelection fights who voted for health care reform.
Palin's Facebook page now carries a map featuring 20 gun sights, one for each of the Democrats targeted this year by her political action committee SarahPAC. Three of the gun sights, those where incumbent Democrats have already announced their retirement, are colored red.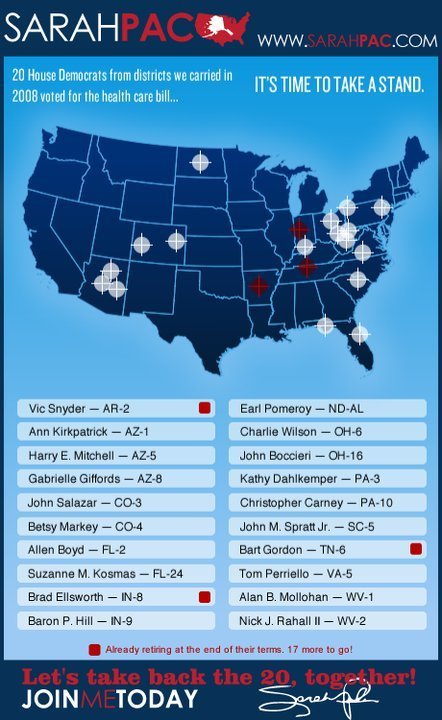 Likewise, Palin's rhetoric is decidedly militant. "We'll aim for these races and many others," she wrote on her Facebook page. "This is just the first salvo in a fight to elect people across the nation who will bring common sense to Washington. Please go to sarahpac.com and join me in the fight."
Popular in the Community