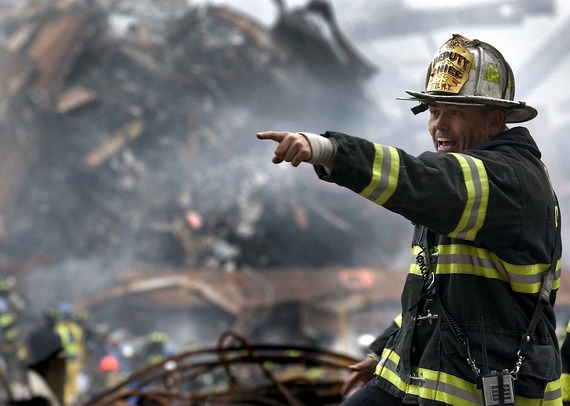 The world has gone mad. At least that's the way it seems. Not a single month has gone by in 2016 without a major terrorist attack somewhere in the world. Libya, Iraq, Burkina Faso, Baghdad, Somalia Turkey, Brussels, Kabul, Yemen, Orlando, Florida and Cameroon have all weathered terrorist attacks this year. The most recent occurred in July on Bastille Day as crowds gathered to watch the fireworks in Nice.
2016 has also seen more than its share of natural disasters. Tornadoes, earthquakes, volcano eruptions, floods, tsunamis, earthquakes and landslides have all been recorded in 2016.
With each disaster, the number of innocents killed grows larger and more vexing. And with each disaster we mourn and collectively wonder if there is nothing that can be done to stem the tide of lives lost. In each situation the reverberations will continue to be felt long after the initial strike and more victims will be added to the tally of casualties. Many who will have survived the initial assault will nevertheless die as a result of trauma and time.
Trauma has always posed a dilemma for emergency responders because, in many respects, it poses a roadblock to administering immediate care. For instance, one of the first steps in treating traumatic injury after stopping the bleeding is to administer transfusion of fluids. However, these fluids should be introduced at body temperature to avoid worsening the existing patient hypothermia that almost always follows traumatic injury.
In the face of a new world reality and the inevitable consequences that stem from senseless violence and unpredictable natural events, the medical industry has had to adapt its practices and protocols. The new standard for emergency care and treatment was appropriately modeled after military protocols that have been perfected from years of treating casualties in places like Kosovo, Afghanistan, and Iran. This includes not only rapid hemorrhage control, securing airways and treating tension pneumothorax, but also preventing the trauma 'triad of death' by warming the patient.
When trauma occurs the survival of victims depends on the speed of treatment; resting squarely on the shoulders of the first responders. Bleeding has been cited as the most preventable cause of death in a trauma situation. One of the first steps in treating casualties is to stop the bleeding and obtain hemorrhage control. Quikclot offers a product that was originally developed for military use in the field and has since been employed by hospitals and EMS responders. When Quikclot is applied to the wounded area, bleeding stops within minutes and the potential to save a life increases dramatically.
Keeping trauma patients stable largely depends on keeping them warm. Until now, the transfusion process could best be done in a hospital setting; necessitating transfer of the victim and wasting precious time.
For the first time, technology has given us the capability to simply and efficiently heat blood, plasma or other fluids at the site of the injury for immediate transfusion. Countless lives may be saved as a result.
Quality in Flow (QinFlow) has developed an in-line fluid warming solution that delivers warm blood instantaneously, even at high fluid resuscitation rates. The QinFlow Warrior is a high performance, lightweight, and portable warmer with a dual power source (battery and AC) so that it can be reliably used on the spot in any pre-hospital and hospital trauma environment. It is designed with a single button operation to avoid any confusion in an already intense situation. Likewise, time consuming setup or calibration are not required. Developed by former Israeli military personnel, it directly addresses and solves the dilemma of administering field based transfusions.
11 seconds to warm up fluids could be the difference between life and death.
After stabilizing the patient and commencing warm fluid resuscitation, relocation to a proper facility is the final step in prehospital care. A patient's security and safety during transportation to the nearest trauma center or hospital is critical. Stryker Medical is the leading manufacturer of medical patient handling equipment for hospitals and emergency and rescue operations. Stryker's mobility solutions, support surface therapies, bed monitoring and Connected Hospital technologies set the standard for emergency medical transport.
In this day and age when we are plagued by far too many acts of violence and senseless death, we must all learn new methods to adapt to a new reality.
Related
Popular in the Community