Code Pink activist and heckler Medea Benjamin wasn't the only one unimpressed with President Barack Obama's counterterrorism policy speech on Thursday. According to Sen. Saxby Chambliss (R-Ga.), it was a capitulation to the enemy.
"The President's speech today will be viewed by terrorists as a victory," Chambliss said in a statement. "Rather than continuing successful counterterrorism activities, we are changing course with no clear operational benefit."
Chambliss was specifically critical of Obama's support for closing the prison at Guantanamo, describing the plan as "a bad idea [that] would not work."
"With the recidivism rate now at 28 percent and the increased threat from al Qaeda and its affiliates, including in Yemen, GITMO must stay open for business," Chambliss went on to say.
Obama said on Thursday that "the core of al Qaeda in Afghanistan and Pakistan is on a path to defeat,'' but admitted that its affiliates still pose dangers. He also said that there was an urgency to close Guantanamo, which "has become a symbol around the world for an America that flouts the rule of law." The facility has drawn increasing scrutiny in the past month in the light of news that 103 of Guantanamo's 166 detainees are currently hunger striking, with 30 being force-fed.
The Obama administration is planning to lift the self-imposed ban on transferring Guantanamo detainees to Yemen. Fifty-six of the 86 detainees still at the prison are Yemeni.
Before You Go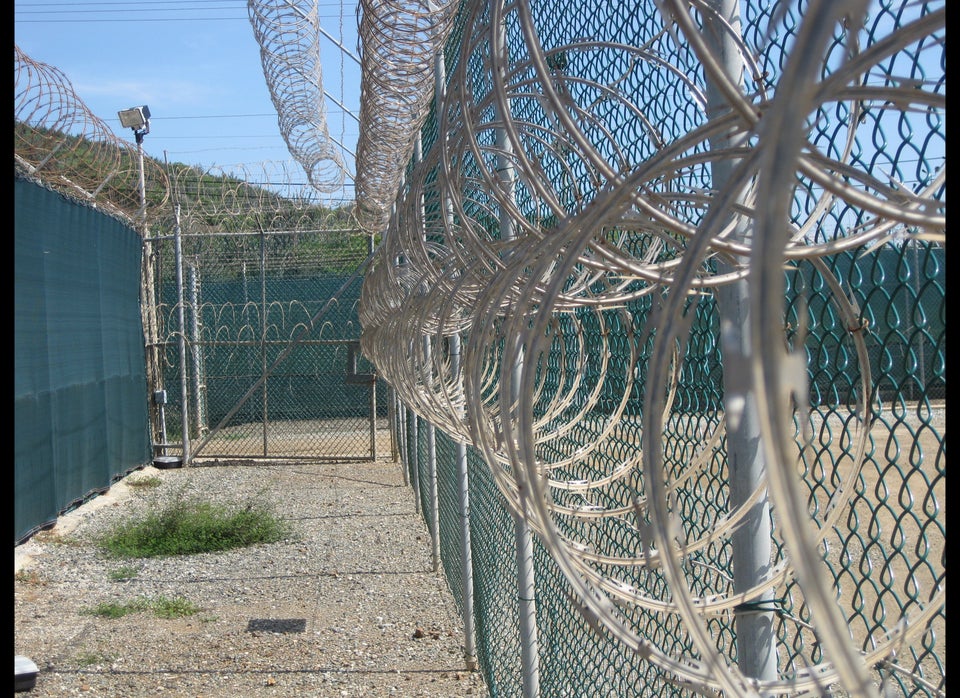 Inside Guantanamo Bay
Popular in the Community