In a video posted online Tuesday, supporters of Massachusetts Sen. Scott Brown are seen at a rally doing tomahawk chops and war whoops in an apparent attempt to mock Democrat Elizabeth Warren, Brown's opponent in a closely watched Senate race.
In the video, posted to YouTube by the BlueMassGroup2012 account, Brown supporters confront Warren backers at a rally near Eire Pub in Boston on Saturday, according to the video's caption. The Brown supporters laugh as they mimic Native American war cries and do the tomahawk chop in the face of Warren's crowd.
Neither the Brown nor the Warren campaigns immediately responded to requests for comment on the video.
Matt House, spokesman for the Massachusetts Democratic Party, said the Brown campaign is "flailing."
"Scott Brown and his staff are launching outrageous and offensive personal attacks to distract from the issues that matter," House said in an email to HuffPost. "The behavior of his staff is completely inappropriate, but the tone of the campaign is set by the candidate."
"It is certainly something that I don't condone," Brown told WCVB when asked about the video. "The real offense is that (Warren) said she was white and then checked the box saying she is Native American, and then she changed her profile in the law directory once she made her tenure."
The ethnic heritage of Warren, a Wall Street reform advocate and Harvard professor, has become an unlikely campaign issue in one of the most hotly contested congressional races of the year. Warren has said she is part Cherokee and Delaware Indian, while her opponents have accused her of making such claims to advance her career.
A recent advertisement from the Brown campaign says Warren has been "facing tough questions about whether she claimed to be a minority for professional gain." The Warren campaign responded Tuesday with a video of its own, asserting the candidate's Native American heritage and denying she benefited professionally from it.

"As a kid, I never asked my mom for documentation when she talked about our Native American heritage," Warren says in the ad. "What kid would? But I knew my father's family didn't like that she was part-Cherokee and part-Delaware, so my parents had to elope."
Warren has a slight lead of about 6 percentage points over the first-term incumbent in recent polling.
Before You Go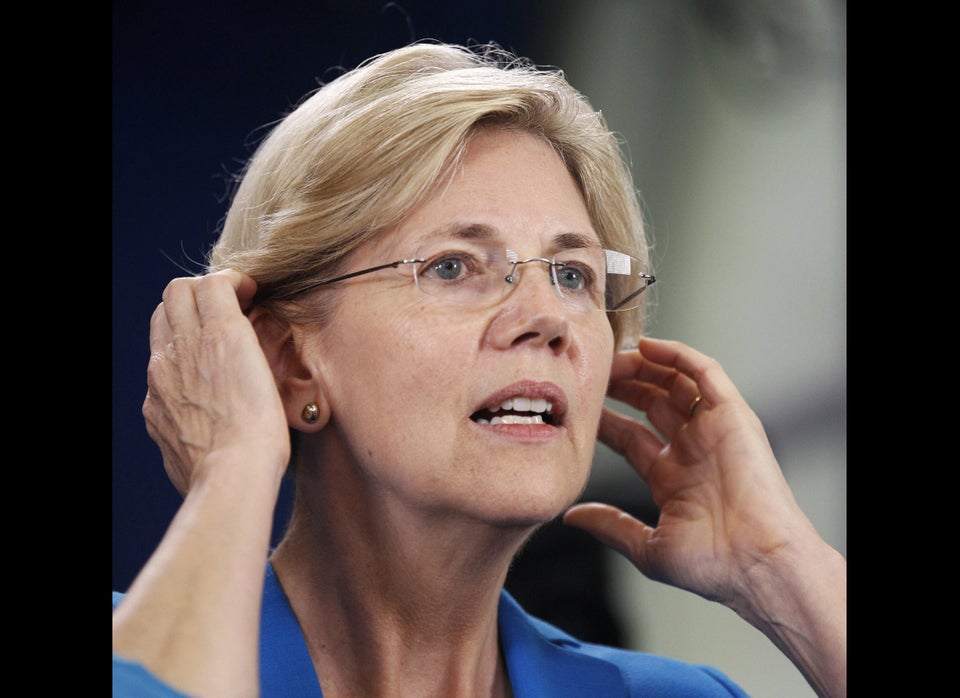 Elizabeth Warren
Popular in the Community