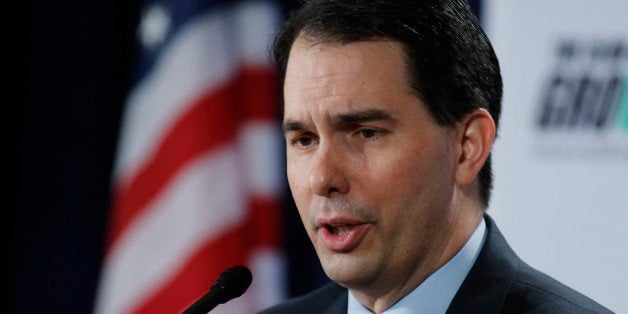 WASHINGTON -- Wisconsin Gov. Scott Walker (R) said Saturday that eliminating the federal income tax sounded like a pretty appealing idea.
"I haven't proposed that, although it sounds pretty tempting right now. Particularly in this state, I'd love that," Walker said, speaking to a group of Republicans in New Hampshire.
But the likely 2016 presidential contender did not outright endorse the idea, which remains popular among fringe, libertarian voters in the Granite State. (New Hampshire is one of only nine states in the country that does not have a state income tax.) Instead, Walker ably pivoted to a discussion of lowering income tax rates, an alternative more consistent with mainstream views in the Republican Party.
"Certainly I think lower rates, we've talked about that. We've looked at that," Walker said, adding, "should I get in this race, that's something we'll take on in that growth category out there."
"I think putting more money back in the hands of the hardworking taxpayers, which is your money to begin with, is a much better way to grow the economy than through government so-called stimulus, which has a much lower rate of return than it does if you and other job creators have that money out there," he said.
In 2014, Walker drew criticism from Mary Burke, who unsuccessfully challenged him for the governorship, after he expressed interest in eliminating Wisconsin's state income tax.
Walker, who is one of the early front-runners for the GOP presidential nomination, spoke Saturday at an event held at a local high school that was billed as a grassroots training session for his possible 2016 campaign. At the session, the conservative governor touted his humble origins in Wisconsin and criticized President Barack Obama for failing to stand up to radical Islamic terrorists.
Before You Go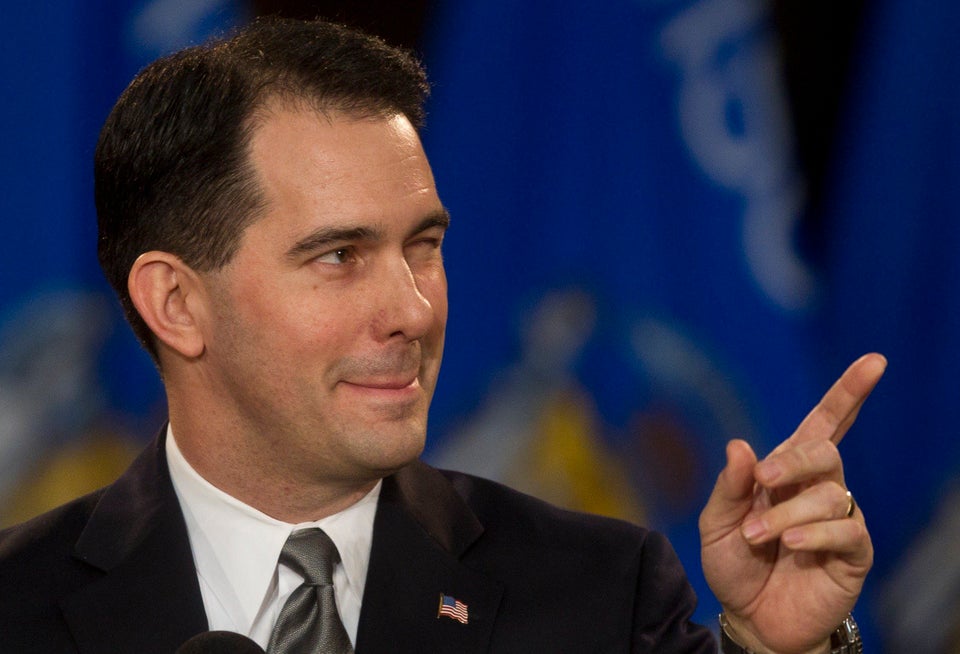 Scott Walker Pointing Fingers
Popular in the Community